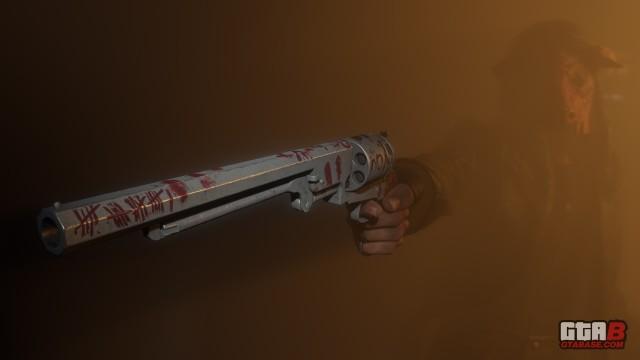 A vicious serial killer is roaming the countryside, carrying out bloody murders with an antique Navy Revolver. Scour Blaine County for clues and bring this wicked killer to justice to claim their unique weapon for your own collection.
Completing the GTA Online mystery will earn you the Navy Revolver and unlock the Navy Revolver Challenge, complete the challenge by getting 50 kills of your own with the Revolver to earn GTA$250,000 and Social Club members will unlock the Lowery Revolver in Red Dead Online.
You won't be able to pick up this special Revolver from any underhanded Fence in Red Dead Online – this blood-stained variant can only be discovered. Search the towns of New Hanover, West Elizabeth and Lemoyne for clues to its location.
Here's both the guides by our friends at GTASeriesVideos, on how to unlock the Navy Revolver in GTA Online and where to find the Lowry's Revolver in Red Dead Online.