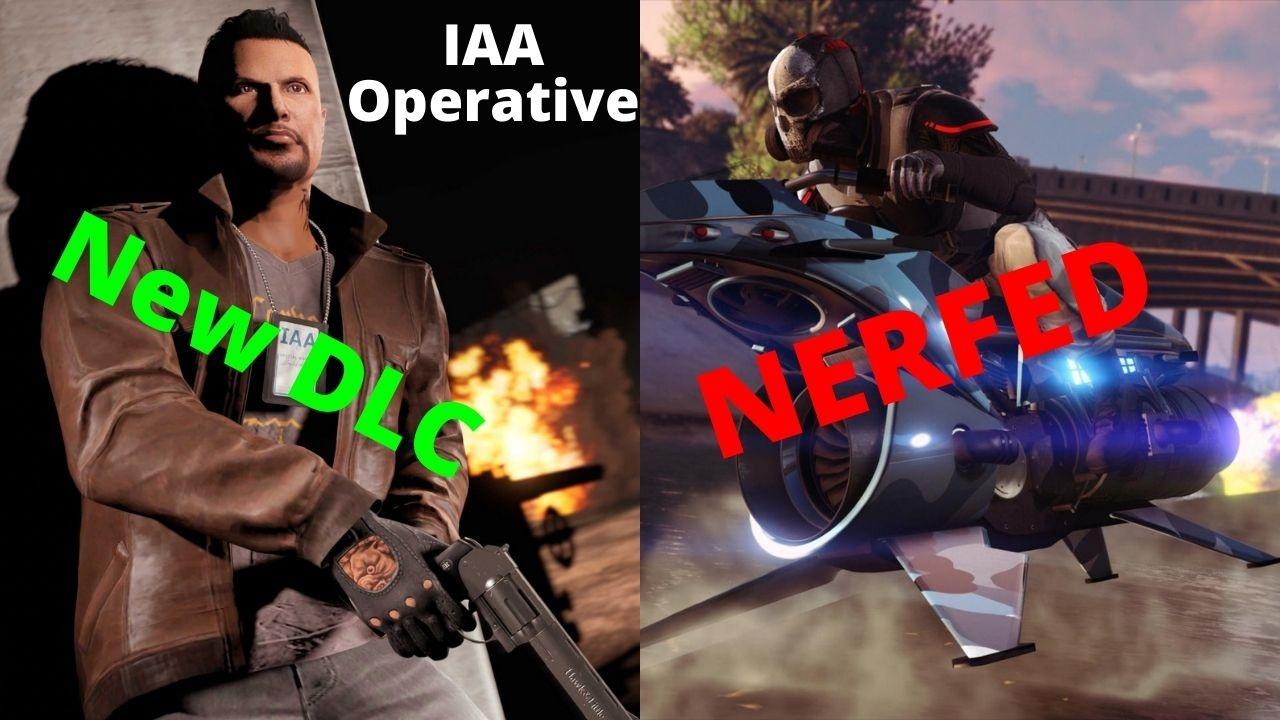 Just recently, Rockstar Games released information announcing their plans for the updates for Grand Theft Auto Online and Red Dead Online.
And the upcoming changes for GTA Online are massive including nerf to the infamous Oppressor Mk II, Sell missions in Invite Only sessions, and an increase in payouts for various activities including Heist Finales.
In an effort to improve the overall GTA Online experience, Rockstar Games will be adding gameplay updates, community-requested experience improvements, and certain upgrades to make the player experience enjoyable.
Major upcoming updates to GTA Online
Oppressor Mk II Nerf: Reduced effectiveness of Homing Missiles and Countermeasures on the Oppressor Mk II. To say that the vehicle is overpowered is an understatement and this update will address the issue ever since its release as part of the After Hours DLC in 2018.
Invite Only Sell Missions: Ability to launch sell missions in Invite Only sessions. Another community-requested feature that should have been available since the Finance & Felony DLC update has finally been added.
Increased Payouts: A variety of activities including Races, Adversary Modes, and select Heist Finales will see an increase in their respective payouts. And to encourage cooperative gameplay, payouts for helpers (Bodyguards, Motorcycle club members, and Associates) will also increase.
Content Update: This update will expand upon the Criminal Careers of Executive, Biker, Gunrunner, and Nightclub Owner. Moreover, we will see a set of Contact Missions that presents the opportunity to be sworn in as a special IAA field operative to investigate a budding criminal conspiracy. This could be similar to the Superyacht Life contact missions added as part of the Summer Special DLC in 2020.
Quality Of Life Updates: More convenient way to access snacks and armor. This is among the several community-requested features that will be added in the upcoming update on Jul 19th.
What more to expect
Rockstar Games had previously announced an update to rebalance vehicles commonly used in PvP. So it is safe to assume that Oppressor Mk II will not be the only such vehicle.
We could expect a nerf to explosive canons of Jets like Lazer, Hydra, and even Savage. Maybe even armor improvements to certain unappreciated weaponized vehicles like Weaponized Tampa.
The Summer 2022 Update will also include specially curated seasonal events similar to the Halloween events that spanned multiple weeks including Alien UFOs, Christine, and Slashers. And as usual, Rockstar Games will be adding additional bonuses, gifts, community challenges like the Heist month back in late 2020, and other surprises for players.
Over the past few years, Rockstar Games has been steadily moving more development resources towards the next entry in the Grand Theft Auto series aka GTA 6. This is the second time Rockstar Games has acknowledged the existence of GTA 6 which could mean that we should be receiving a launch date soon.
We will keep you updated as Rockstar Games shares more.