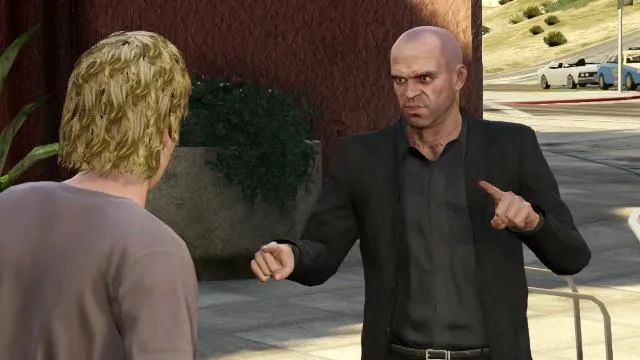 Rampage 5 - Hipsters is a Strangers & Freaks side mission in Grand Theft Auto V, involving protagonist Trevor Philips .
It's the 5° mission for Trevor Philips , after the Rampage 4 - Military mission.
This is an optional mission, not required for 100% completion of the game.
Rampage 5 - Hipsters - Mission Details:
Trevor must kill at least 20 hipsters within 2 minutes.
Trevor's fifth and final rampage is against hipsters. Trevor approaches a hipster, who is sitting outside a coffee shop in Mirror Park. The hipster is on the phone. Trevor walks over to him, steals his phone and chucks it away. Trevor doesn't like that the hipster's t-shirt says, "Yes You Are A Mother Fucker". The hipster gets annoyed at Trevor, shoves him and tells him to go back to Canada.
Trevor grabs a shotgun, starting the rampage. Trevor must defeat various waves of hipsters for 2 minutes. He needs to defeat at least 20 to pass the mission.
Gold Medal Objectives (100%)
The following are the Mission Objectives required to obtain the Gold Medal in the mission "Rampage 5 - Hipsters":
Make 30 kills
Get 10 headshots
Destroy 2 vehicles
Note: For Rampage Missions, you need to complete every Gold Medal requirement in a single playthrough.
Rampage 5 - Hipsters: Mission Objectives
Neutralize 20 Killer Hipsters.
Rampage 5 - Hipsters: Mission Info
Rampage 5 - Hipsters: Videos
PS3 / Xbox 360: Gold Medal Video Walkthrough
PC: Gold Medal Video Walkthrough