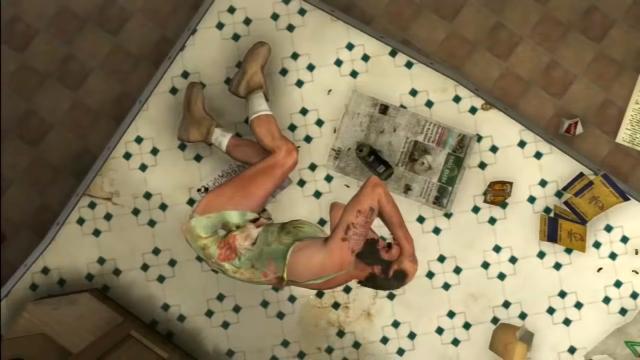 Damaged Goods is a Strangers & Freaks side mission in Grand Theft Auto V given by Mrs. Philips, involving protagonist Trevor Philips.
It's the 2° mission for Mrs. Philips, after the Mrs. Philips mission.
This is an optional mission, not required for 100% completion of the game.
Damaged Goods - Mission Details:
Trevor brings a Deludamol van back to his trailer, but his mother is long gone.
Trevor heads out to find a Deludamol van for his mother. Places the van can be found are:
Central Los Santos Medical Center
Mount Zonah Medical Center
Pillbox Hill Medical Center
Dollar Pills in Los Santos
The Bay Care Center
Sandy Shores Medical Center
Dollar Pills in Harmony
The van may not spawn immediately after the mission is given.
Once Trevor has obtained the van, he drives it back to his trailer in Sandy Shores. He burst into his trailer to notice his mother is now long gone. Trevor curls up in a ball on the floor, shouting for his mother and crying. After a few seconds, play will automatically switch to Franklin, ending the mission.
Gold Medal Objectives (100%)
There are no Gold requirements for this mission.
Damaged Goods: Mission Objectives
Bring the van to the

trailer

.
Get into the

trailer

.
Damaged Goods: Mission Info
Mission Type

Strangers and Freaks

Mission Giver

Mrs. Philips

Protagonist (Playable)

Trevor Philips

Location

Hospitals / Pharmacies; Trevor's Trailer (Sandy Shores)

State / Area

Blaine County

Required for 100%

No
Featuring

RumpoTrevor's Trailer

Notes

Not required for 100% completion of the game. The mission cannot be replayed afterwards, as it's done as a free roam activity
Damaged Goods: Videos
PS3 / Xbox 360: Gold Medal Video Walkthrough
PC: Gold Medal Video Walkthrough