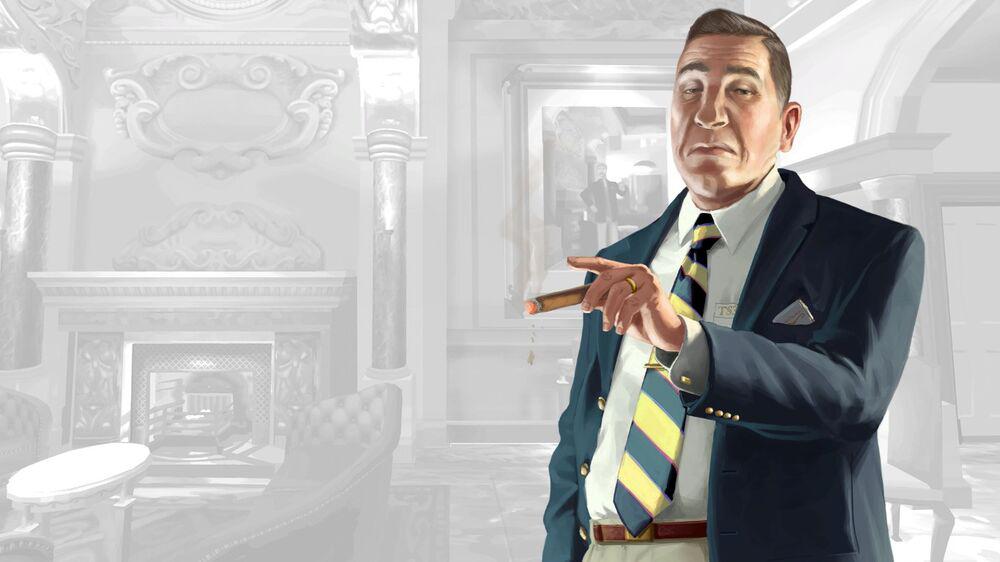 Thomas Stubbs appears as a Major Character in GTA IV: The Lost and Damned.
Stubbs is a highly-corrupt congressman, doing several illegal activities in order to further his political career.
He is also a cynical man, well aware of his corruption. Towards the end of the story, Stubbs demonstrates his loyalty by informing Johnny of Billy's plans to send Johnny to prison.
Thomas Stubbs: Character Info
Game Edition

GTA IV: The Lost and Damned
Role in TLAD

Major Character

Gender

Male

Born In Year

1955 (53 years old in 2008)

Nationality

United States

Location

Liberty City

Occupation

Congressman

Also Known As

Tom; Stubbsy; Stubbsy Boy; Mr. Congressman

Performer / Actor

John Lantz

Family

Affiliation

David GrossmanJohnny Klebitz

Vehicles

Rhapsody
Thomas Stubbs: Appearances
Thomas Stubbs Missions in Grand Theft Auto IV:
Thomas Stubbs Screenshots
Thomas Stubbs Artworks