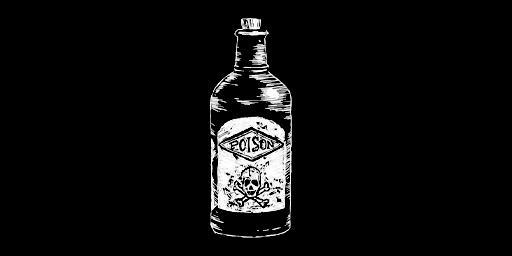 The Toxic Moonshine Bottle is a new thrown weapon added to Red Dead Online with the 1.15 Moonshiners Update on December 13, 2019.
It creates a cloud of toxic fumes on impact, choking and disorienting enemies.
A Toxic Moonshine can be either purchased for $5 from the Moonshiner Store (for a maximum of 8 carried at the same time), or it can be crafted after acquiring the Toxic Moonshine Pamphlet, which however costs $500.
Weapon Statistics
Damage

60.00

Accuracy

25.00

Range

25.00

Overall

36.67
Notes

The "Toxic Moonshine Pamphlet" to craft the weapon is sold at the Moonshiner Store or at Fences for $500. Crafting Ingredients: 1x Oleander Sage, 1x Milkweed or Yarrow, 1x Moonshine Bottle
Appearances
Release Date

December 13, 2019

Game Edition

Red Dead Online

Title Update

1.15 Moonshiners
Screenshots
Coming soon.
Videos