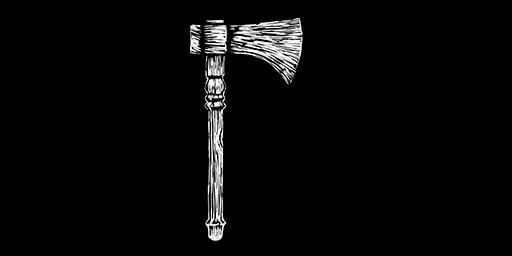 The Hewing Hatchet is a weapon in the Thrown Weapons, Melee Weapons class featured in the Story Mode of Red Dead Redemption 2.
This weapon cannot be customized.
How to get the Hewing Hatchet in RDR2 Story Mode:
The Hewing Hatchet in RDR2 can only be picked up around the map, it is Found in a tree stump on the south shore of Moonstone Pond (Grizzlies East, Ambarino). It cannot be otherwise purchased.
Hewing Hatchet Description:
This old and worn Hatchet has a flat edge along one side of the blade and is designed for hewing, the process of converting logs into lumber. This melee weapon was found in a tree stump near Moonstone Pond in the Grizzlies, next to an abandoned shack. This Hatchet can also be thrown.
Where to find the Hewing Hatchet in Red Dead Redemption 2 (Map Location):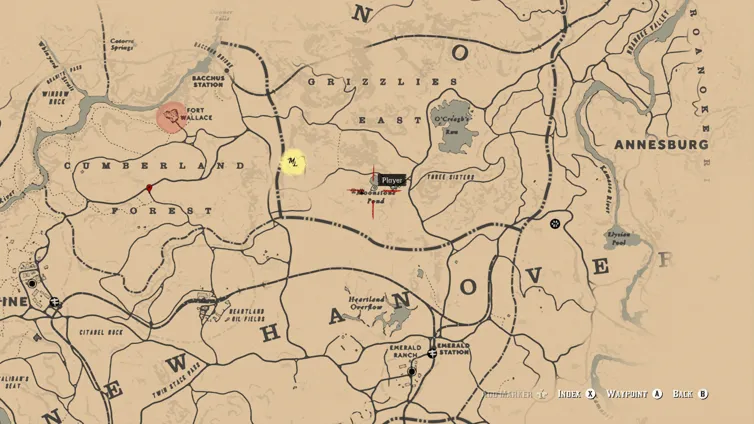 Hewing Hatchet Pick Up Point:
Logged in the stump of the tree to the right, walk up to the stump and you will see a prompt to pick up the Hewing Hatchet. The house that has the tree through its roof also bears fruit.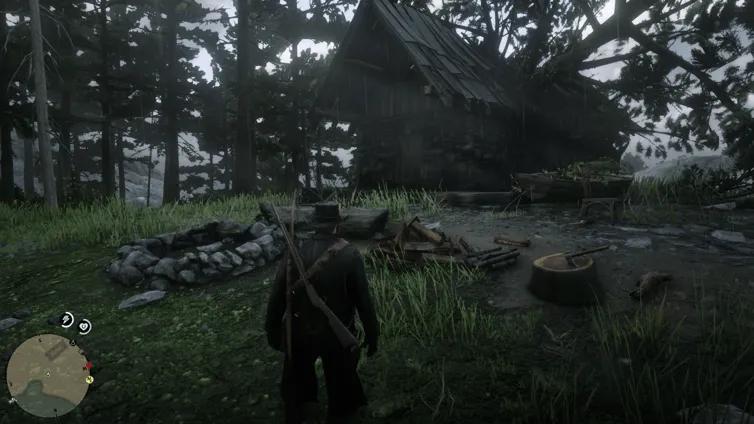 Hewing Hatchet: RDR2 Statistics
Damage

60.00

Accuracy

25.00

Range

25.00

Overall

36.67
Hewing Hatchet: RDR2 Info
Hewing Hatchet: RDR2 Appearances
Release Date

October 26, 2018

Game Edition

RDR 2 Story Mode
Screenshots
Artworks
Coming soon.