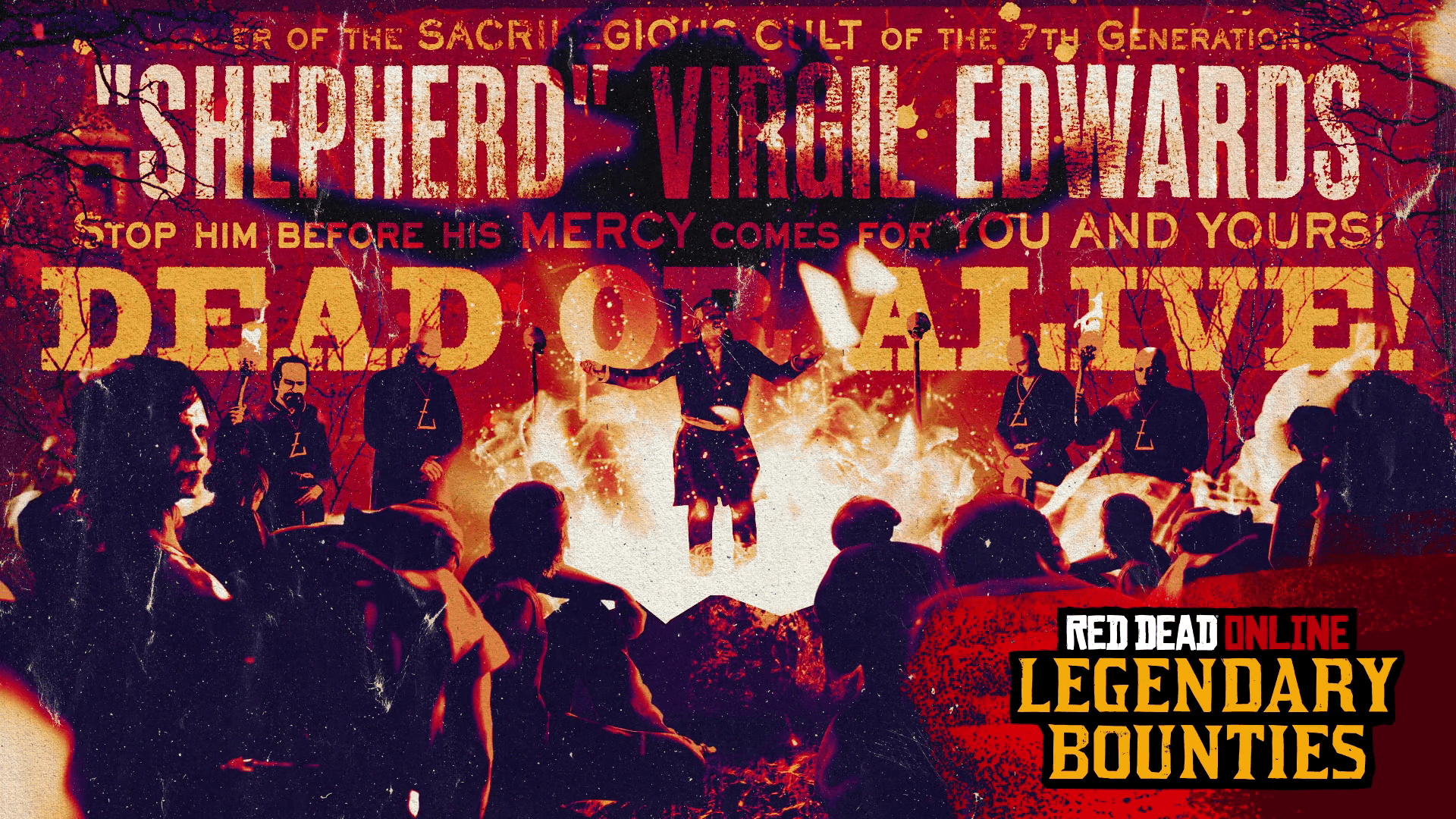 It is now possible to hunt down a new Legendary Bounty in Red Dead Online, Virgil "The Shepherd" Edwards.
Virgil "The Shepherd" Edwards, the deranged leader of the 7th Generation cult, has been identified as a significant threat to peace, law and order. Edwards' followers are recognizable by their distinctive robes and an upside-down seven carved into their foreheads by The Shepherd himself.

Edwards and his flock are also known for carrying on about The Mercy – a ritual bloodletting leading them to their rapture. The sect has laid low, biding their time and numbers, while the leader's sermons grow increasingly grim and influential. If you do approach, do not expect any of the 7th Generation to go down without a fight.
Bounty Hunters in possession of the Prestigious Bounty Hunter Licence can start tracking down The Shepherd by visiting a local Bounty Board. Return to the Bounty Board to replay the mission at an increased difficulty after a brief period.
Festive Gifts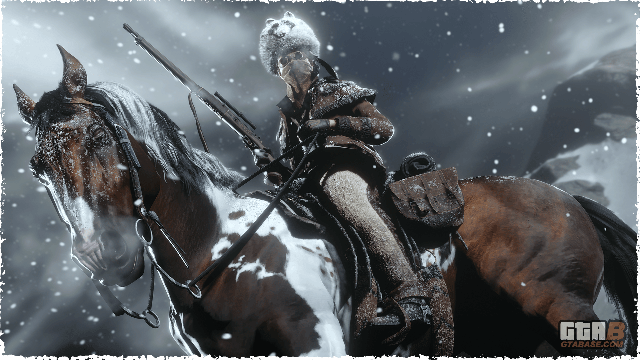 Log into Red Dead Online and visit the Benefits page in the Pause Menu to receive the following items:
Bonuses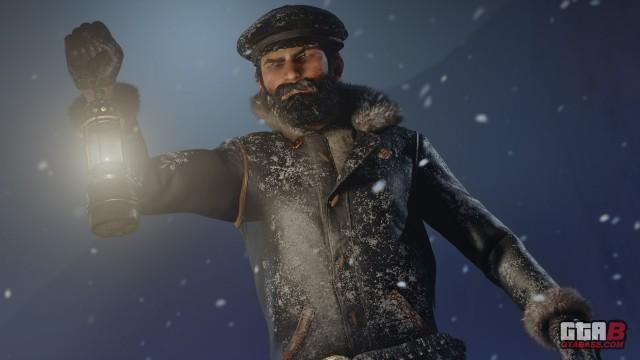 This week, keep earning Double XP on all Bounty Missions, Infamous Bounties and Legendary Bounties! Also, new Turkoman breeds, including Grey, Black, Chestnut and Perlino variants are now available at stables! Plus, Modes like Make It Count - Bow & Arrow and Last Stand are offering Triple RDO$ & XP.
Discounted Content In-Game
Snowfall
It's snowing in Red Dead Online and this surely is a wonderful moment for playing and doing missions! Here's a video by Rockstar Guides showing all the main cities in the map covered by the snow!
Info Credit: @TezFunz2