Perhaps not everyone has noticed that with the new Red Dead Online update that expands the Role of the Bounty Hunter, 39 new missions have also been added to start via the bounty board. Read on for all the details...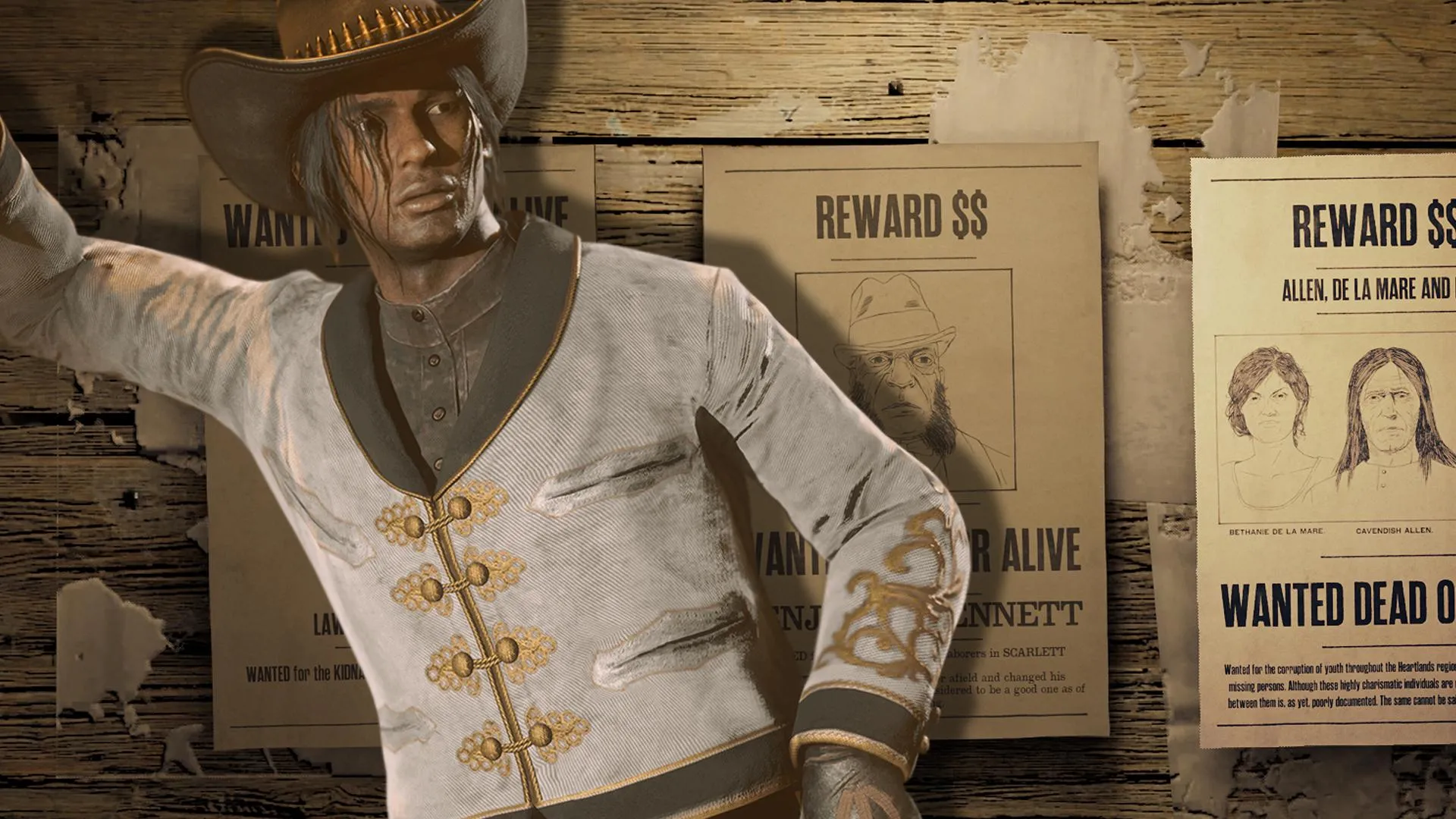 The prestigious license of Bounty Hunter II adds a whole host of new Infamous Bounties. After purchasing the Bounty Hunter II license, you can find the Infamous Bounties on the posters posted on the bounty boards, precisely on the right, and with the directional arrows of your pad, you can choose between the normal 3-star poster, the Infamous Bounties and the new Legendary Bounty: Gene Beanu Finley.
Each of the 13 bounty boards scattered across the map has 3 unique missions, below is the full list:
Annesburg - Tobin Anderson's Wreckers
Armadillo - The Butchers of Benedict Pass
Benedict Point - "Los Pasajeros"
Blackwater - Thaddeus Walter's Men
Emerald Station - The Three Widows
Rodhes - The Bellingham brothers
Riggs Station - Bartholomew Brown's "Gentlemen"
Saint Denis - Hoare, Roache and Gault
Strawberry - the "Initiates"
Tumbleweed - Addison Wye's "Jailbreakers"
Valentine - Allen, De La Mare and Fitch
Van Horn - Bradshaw, Colt and Penn
Wallace Station - Theodore Xavier's Hunt
Sometimes it's hard to tell which poster represents the classic 3-star size and which is the Infamous Bounty. This list should help, and often the image of the Infamous Bounties depicts the entire group rather than individual mugshots as for the other bounties.
Each of the Infamous Bounties consists of a series of missions divided into 3 parts (39 missions in total: 13 boards x 3 parts each). These missions are mostly story-based (similar to bounties in Singleplayer). Some missions include more than one target (up to 4 objectives). Once you have finished a part, returning to the bounty board, you can see an "X" on one of the targets on the poster.
A good tip is to dedicate yourself to 4 boards at a time by rotating between them, considering that you have to wait about 15 minutes between one mission and another. When you complete the third and final mission you get an extra $75 RDO reward.
Here is a gameplay video of one of the missions:
Info Credit: @jericho68