The Prestigious Bounty Hunter License adds 10 new Ranks of progression atop the 20 from the Bounty Hunter Role Ranks with high level items and skills to acquire, new weapon variants and horses, Infamous Bounty targets on the Bounty Boards and more.
Along with today's Bounty Hunter Role Expansion Update, a series of new Legendary Bounties will be available every week starting today. Plus, take a look at this week's in-game discounts, bonuses and rewards!
New Legendary Bounty: Gene "Beau" Finley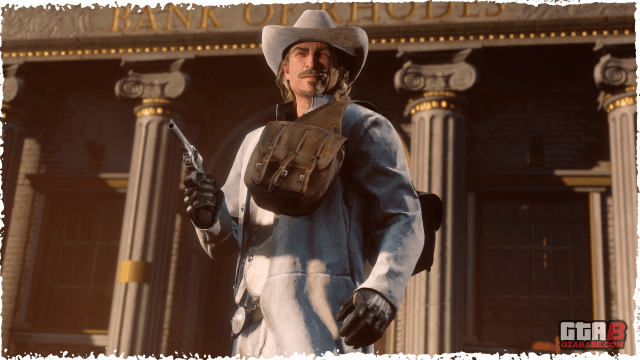 Chief among a credulous posse of mercenaries sought for orchestrating bank robberies across the south, this undesirable upstart is often seen sporting an extravagant tailored suit. Desperate to acquire infamy for all the wrong reasons, Finley must be brought to justice at the earliest possible convenience.

He and his heavily armed band are said to occupy a dilapidated colonial property in Bayou Nwa. The gang is potentially harboring captives including some particularly predatory species, so beware...
Outlaw Pass No. 4
A new Outlaw Pass also makes its way to Red Dead Online today, with new outfits, emotes, camp upgrades and more.
Members who upgrade to the Outlaw Pass for 40 Gold Bars will receive an assortment of new rewards, including luxurious warm clothing suitable for cold weather, new satchel and skill pamphlets, advanced photography enhancements, bonus cash and 30 Gold Bars, special gifts and much more.
This week, all players who own the Outlaw Pass No. 4 will receive RDO$400 as well as a 10 Gold Bar rebate within 72 hours of purchasing the pass.
Improvements, Bonuses, New Horses & more
Various additions and improvements have also been implemented today including the ability to combine stubble with beard styles and use the Advanced Camera while on horseback. Bounty Hunters can use a new Gunspinning Management option in the Player Menu to select and swap learned Gunspinning tricks.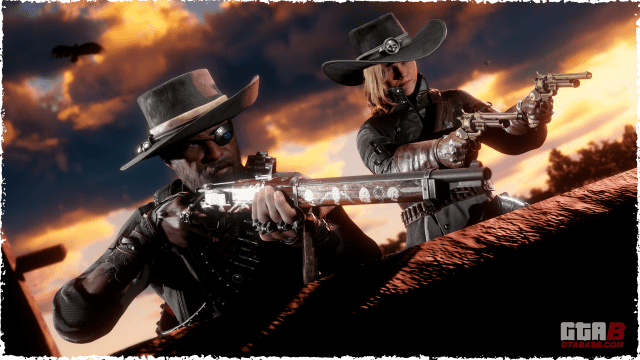 All Bounty Hunter missions in Red Dead Online are paying out double XP. In addition, posse up with some friends and you'll all earn increased RDO$ and XP payouts in Free Roam and Bounty Missions, as well as Free Roam Events through December 7th.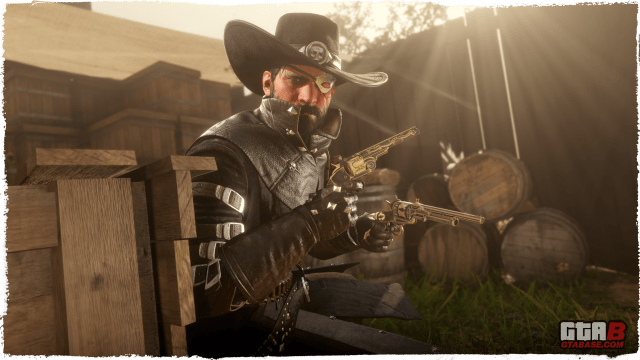 In addition to the 5 Gold Bar discount on the Bounty Hunter License and 40% off all Novice, Promising, Established and Distinguished Bounty Hunter Items, new players can take advantage of double the usual XP for all A Land of Opportunities missions. Play Red Dead Online Story Missions to earn a bonus RDO$100 for completing each mission.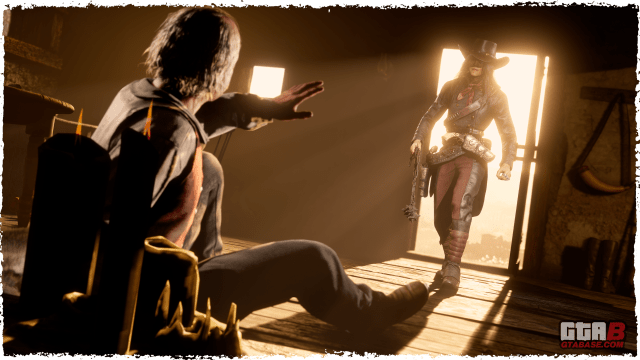 All Red Dead Online players will receive Rewards for 2,000 Club XP and 2,000 Bounty Hunter XP this week; those Rank 5 or above will receive a Treasure Map, while all players Rank 10 or above get a free Ability Card Upgrade of their choice.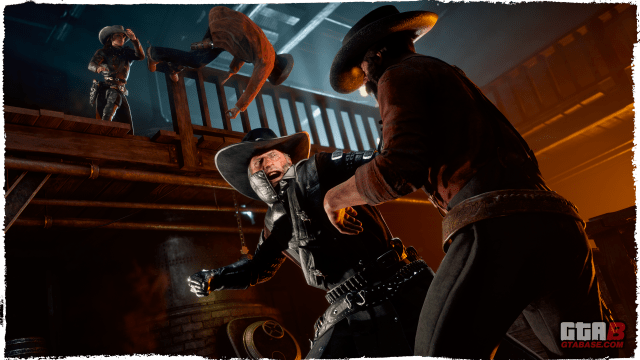 Visit the local Stable to peruse the new Mustangs and Missouri Fox Trotters. Also, all Pamphlets are 30% off, as are all Melee and Thrown Weapons. Wilderness Outfitters is also offering 40% off all Tents, Camp Themes, Camp Dogs and the Fast Travel Post.
Additional discounts:
30% off all Stable Slots
30% off all Repeaters
30% off all Pistols
30% off the Schofield Revolver
30% off all Horses
30% off all Saddles and Improved Saddles
30% off all Coats (doesn't include Legendary Animal clothing)
30% off all Vests
40% off all Outfits including Role Outfits
Prime Gaming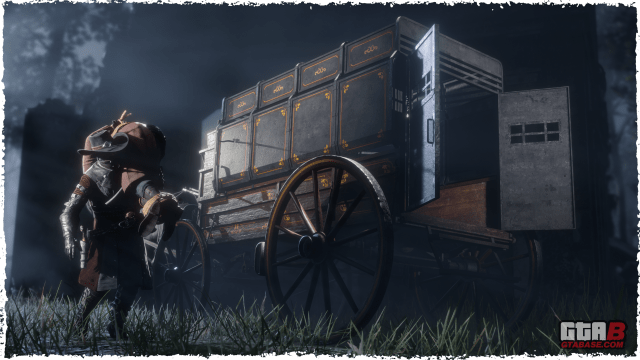 Red Dead Online players who connect their Rockstar Games Social Club account with Prime Gaming will receive Rewards good for:
A free Bounty Hunter License
An Award for the Trimmed Amethyst Bounty Wagon Livery