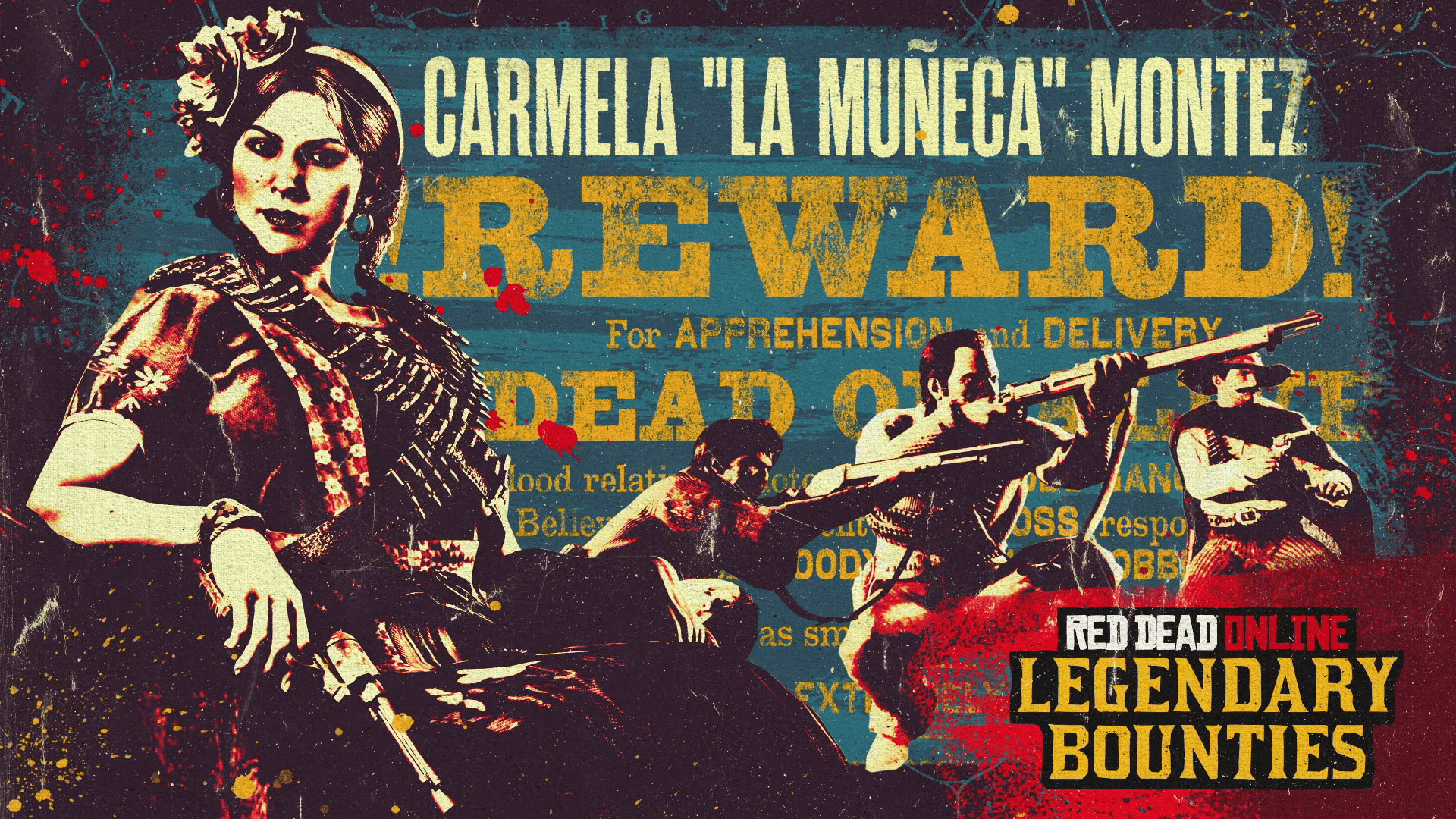 Hunt down the new Legendary Bounty Carmela "La Muñeca" Montez, now available at any bounty board in Red Dead Online.
Recently installed as head of the notorious Del Lobos gang, Carmela "La Muñeca" Montez and her posse have claimed responsibility for a recent string of bloody highway robberies that have brought local law enforcement to heel. La Muñeca is as cold as her nickname suggests – her eyes dead and unloving, her facial expression a blank mask. She's moved the gang up into West Elizabeth, where they've taken over Hanging Dog Ranch with the aid of a devastating war wagon.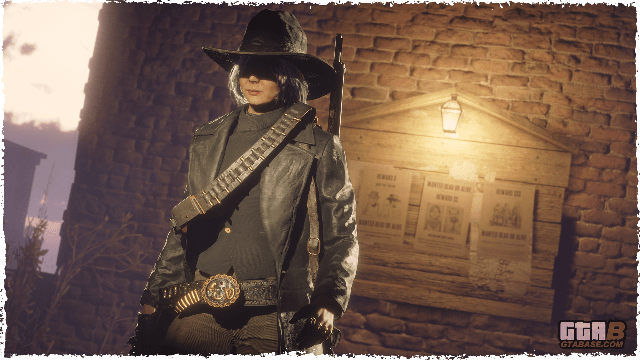 Those in possession of the Prestigious Bounty Hunter License can pick up Carmela Montez's wanted poster at any sheriff's office to begin pursuit. Revisit the Bounty Board again after a brief period to replay the mission at an increased difficulty.
As a bonus, all Bounties are currently paying out 50% extra, including the Infamous Bounties, which are deeper 3-part missions available for Prestigious Bounty Hunters. Visit each Bounty Board for a different adventure and track down the most wanted criminals all across the land.
Plus, all Bounty Hunters can get 30% off a Horse of their choosing this week, while those bold enough to complete a Legendary Bounty Mission will get an additional Offer for 30% off a Weapon of their choice.
Bonuses & Benefits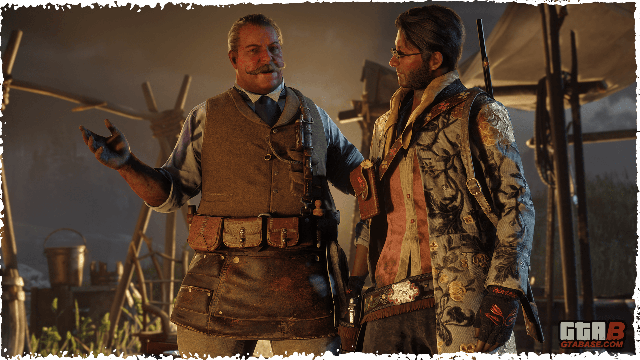 Hunters and Naturalists who visit Gus' Store anytime between December 8th through 21st will receive 5 Special Health Cures, 200 Express Rifle Ammo rounds and 10 pieces of Big Game Meat.
Players who own Outlaw Pass No. 4, meanwhile, will receive 5,000 Player XP and 2 Rewards, each granting a free Ability Card.
Discounts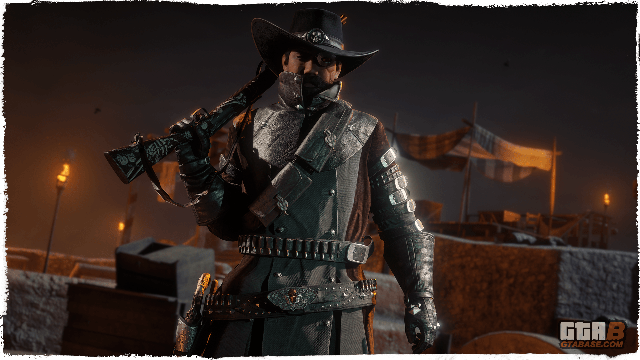 Collectors and Naturalists can take 5 Gold Bars off the cost of the Collector's Bag and Sample Kit, respectively, as well as 40% off all cosmetic Collector's Role Items, Novice and Promising Naturalist Items. Plus, finding any Collectible this week will earn you an Offer for a free Emote.
Hunters and marksmen will be glad to hear they can take 30% off the Bolt-Action and Elephant Rifles, plus everything in Gus' Store.
Prime Gaming
In addition, players who connect to Prime Gaming before December 21st will receive a Reward for a free Breton Horse and RDO$100.