This Week's Bonuses & Rewards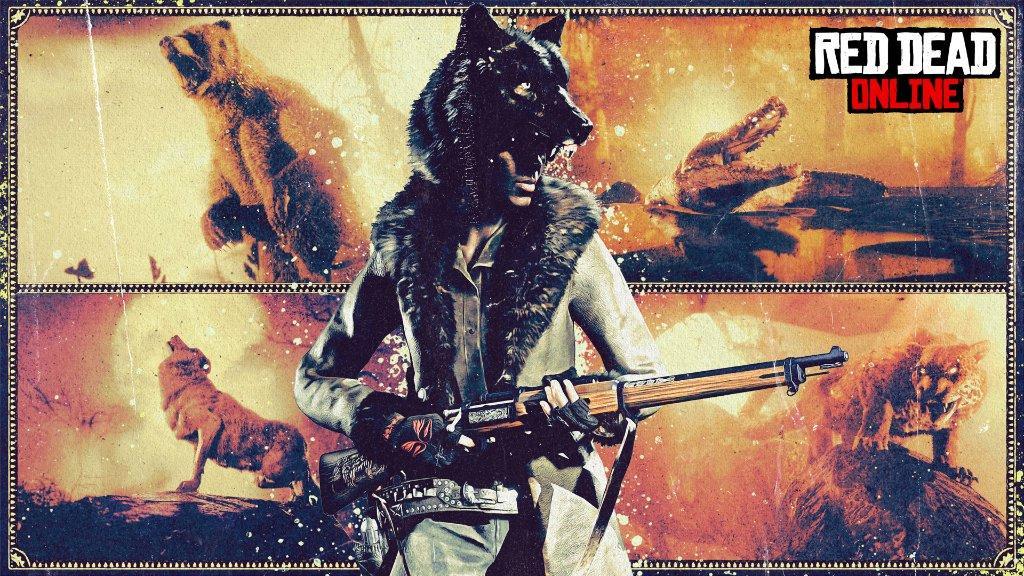 Hunt Legendary Animal this week, whether in Free Roam or in a Sighting Mission, to get 100 rounds of Nitro Express Ammo for the Elephant Rifle, a Weight Gain Tonic, and a Weight Loss Tonic.
Bring the carcass to Gus' Store and you'll receive 2 Fast Travel Rewards and a Snowy Egret Plume. Also, craft a Trinket or a Coat and you'll receive an Offer for 40% off an Established or Distinguished Naturalist Item of your choice.
Animal-lovers, hunters, and Naturalists who play Red Dead Online this week will receive a Reward for 1,000 Naturalist XP and 5 Animal Revivers. Plus, Harriet Davenport is offering 5 Gold Bars off the cost of the Naturalist's Sample Kit.
Double RDO$ on Free Roam Missions
Play any Free Roam Mission to collect 2X RDO$.
Discounted Content In-Game
40% Off
All American Paint and Andalusian Horses, plus half off all Blankets, Horns, and Bedrolls
Wilderness Camp
30% Off
All Coats
Improved Bow variants, Trinkets, and Gauntlets
Harriet's Tonics
Fast Travel Post
Limited-Time Clothing
Fanned Stovepipe Hat
Eberhart Coat
Macbay Jacket
Chambliss Corset
Danube Outfit
Prime Gaming
Red Dead Online players who connect their Rockstar Games Social Club account to Prime Gaming will receive Rewards for:
A Free Bounty Hunter License

A Free Trimmed Amethyst Bounty Wagon Livery
In addition, players who connect to Prime Gaming before May 10th will receive Offers and Rewards for a free Varmint Rifle, 30% off the Hunting Wagon and 50 free Trader Goods.