This Week's Bonuses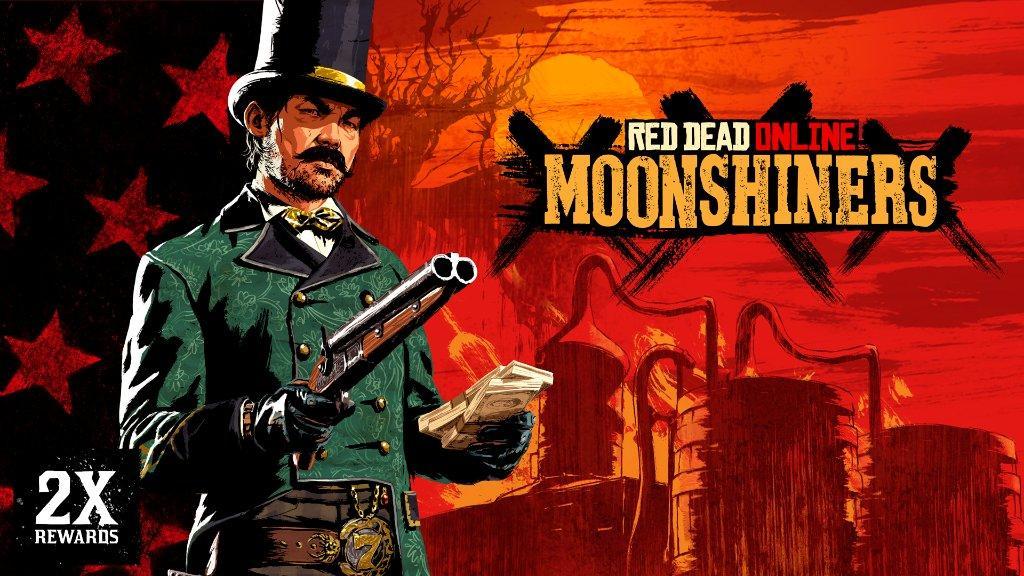 Earn 1.5X RDO$ & XP on Moonshiners Sell Missions, 2X RDO$ & XP on Story & Bootlegger Missions this week in Red Dead Online. Also, Moonshiners who've already reached Rank 20 will receive an Offer for 40% off an Established or Distinguished Moonshiner Item after completing their first sale this week.
All Moonshine Shack relocation and Fast Travels are free all week long, plus, visiting the Benefits menu this week will earn you an Offer for 30% off any Poncho in the Catalogue (coupon should be available within 72 hours).
Limited-Time Clothing
Ortega Vest
Plaid Cap
Carver Pants
Pelt Half Chaps
Raccoon Hat
Discounted Content In-Game
40% Off
30% Off
Moonshine Shack and Still Upgrades
Emotes
Vests
Prime Gaming
Red Dead Online players who connect their Rockstar Games Social Club account to Prime Gaming will receive Rewards for:
A Free Bounty Hunter License
A Free Trimmed Amethyst Bounty Wagon Livery
In addition, players who connect to Prime Gaming before May 10th will receive Offers and Rewards for a free Varmint Rifle, 30% off the Hunting Wagon and 50 free Trader Goods.