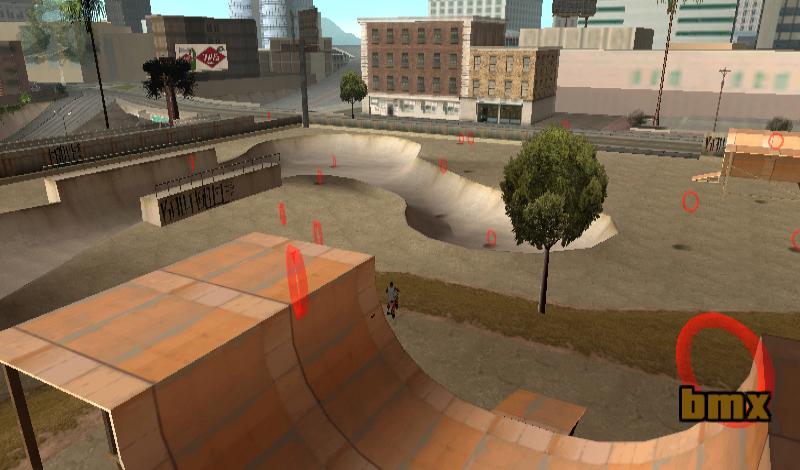 BMX Challenge is a Side Mission in GTA San Andreas. It becomes available after completing Sweet & Kendl.
Collect floating markers around the Glen Park Skate Park in the time limit!
This is an optional endeavor, but it is required for 100% completion of the game. It's not time-sensitive, meaning it can be played at any point, even after the main storyline is completed.
BMX Challenge - Mission Details:
The BMX Challenge is a side mission in which the player has to collect 19 floating coronas around the Glen Park Skate Park using a BMX in the time limit. The coronas are placed in difficult to access locations, so 100% cycling skill is recommended before attempting the mission.
The mission can be started by entering a parked BMX in Glen Park Skate Park after acquiring a cycling skill of over 20%. The timer begins with 10 seconds, and every corona collected adds 10 seconds to the timer, up to 200 seconds to complete the challenge.
BMX Challenge: Reward
Successfully completing the mission awards the player $1,000 and a step closer to acquiring 100% Completion.
BMX Challenge: Mission Info
Mission Type

Side Mission (optional)

Location

Glen Park Skate Park

State / Area

Los Santos

Available After Mission (Story Mode)

Required for 100%

Yes
Rewards

$1,000

Featuring

BMX

Notes

At least 20% cycling skill is needed to start this mission.
BMX Challenge: Video Walkthrough
Original Game Walkthrough (PS2, Xbox, PC):
The Definitive Edition Remaster Walkthrough: