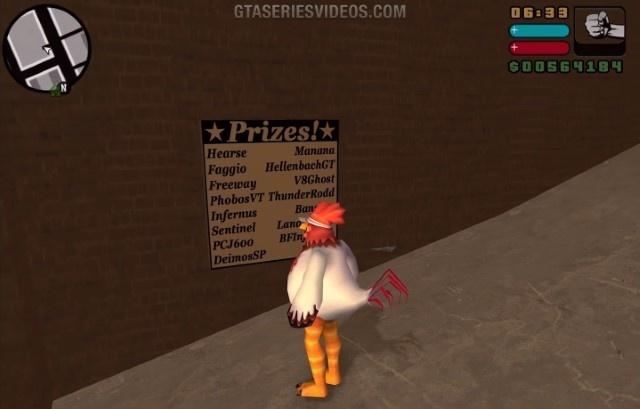 The Car-azy Car Giveaway is a side-mission where the player is required to deliver a list of 16 specific vehicles to the Love Media Building, in exchange for monetary rewards.
The mission can be triggered by stepping over the rotating "i" icon at the door of the Love Media Building in Bedford Point, Staunton Island. Every vehicle must be delivered in mint condition to Love Media in order to receive the full payout.
Car-azy Car Giveaway: Required Vehicles
Vehicle List
Car-azy Car Giveaway: Rewards
Once the player successfully completes the deliveries list, they will be awarded with a V8 Ghost and a PCJ-600 that begin spawning in front of the Staunton Island safehouse in Newport, Staunton Island.
Car-azy Car Giveaway: Mission Info
Location

Love Media, Bedford Point, Staunton Island
Car-azy Car Giveaway: Video Walkthrough