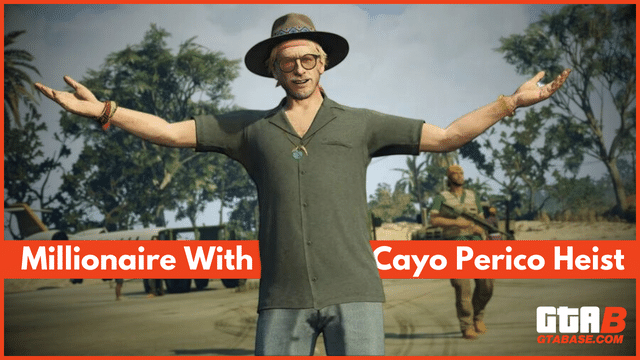 Looking to amass wealth with the Cayo Perico Heist in GTA Online? You've come to the right place.
This guide will take you through a foolproof strategy and unlock secrets across your solo-playable mission. And guess what? Everything you learn here takes under an hour to complete.

From gathering intel to planning the perfect escape and ensuring you get on the right track with high stakes, yielding the best rewards in the criminal world of Los Santos.
So come along, it's time to make some serious money in GTA Online!
Gathering Intel: Your Foundation for Success
The first step to making millions with the Cayo Perico Heist is gathering critical intel.
You will be stealing a Velum aircraft and discreetly hacking security cameras. Once you get your hands on the intel, you will better understand the compound, layout, and impending risks.
Now, there are 6 different mission targets that you will need to complete:
Madrazo Files
Ruby Necklace
Sinsimoto Tequila
Pink Diamond
Bearer Bonds
Panther Statue
Every single mission target has a different payout than the other. However, your first playthrough will only show Madrazo Files, and Panther Statue is only available during Events. The setup cost for all missions is GTA $25,000, except for Madrazo Files, which is only available for a player's first attempt.
Pro Tip:
To maximize your earnings within the Cayo Perico Heist, choose wisely. We recommend you scout the Drainage Tunnel and start capturing photographic evidence of the Main Dock. Doing so will help you with your escape point for a smooth exfiltration.
In case you are eyeing the Elite Challenge, scoping the Main Dock area becomes even more important, as it calls for the player to fill in a Loot Bag as a prerequisite.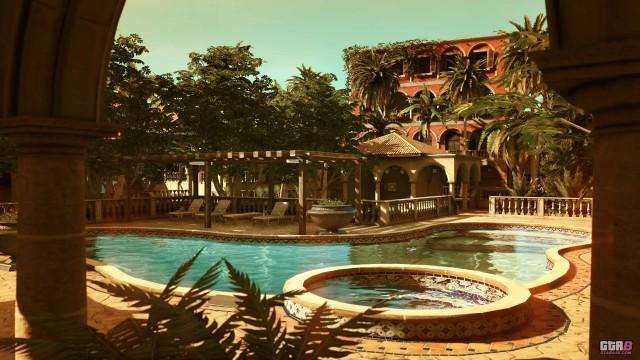 No Matter What, Always Complete The Prep Missions
After returning to Los Santos, you must complete at least 5 prep missions. Fret not! It will take 15-20 minutes tops. All these missions involve stealing equipment and weapons, and each mission you accomplish brings you one step closer to making it big with the Cayo Perico Heist.

Our guide to making millions with the Cayo Perico Heist in GTA Online is focused on offering the best playthrough in stealth so that you can avoid combat and leave the island in one piece. That's why you will need to pay attention to the Weapon Loadout. Sure, you can have things to your liking, but keep GTA $5,000 as a spare to pay for the Suppressors if you want to complete the Cayo Perico Heist stealthily.
Pro Tip:
Despite the prep missions taking less time, we recommend you go with Fast Travel for the Kosatka to speed up things. Also, if your budget allows, invest in the Sparrow.
As you infiltrate the compound via the Drainage Tunnel with your trusty Kosatka, proceed cautiously, silently eliminating guards and cameras along the way.
Cayo Perico Heist: The Final Showdown
Now that you are all set, it's time to kickstart the mission.
All you have to do is swim toward the Drainage Tunnel and put your Cutting Torch to use. Luckily the following tasks can be done within 10-15 minutes.
Once inside the compound, you must take a flight of stairs and knock down the first security guard. Turn left through the garden and take down the other security guard patrolling the other side. Pass through and wait for another guard to show up. Make sure he moves out of the range of the security camera before you shoot him. Next, shoot to destroy the security camera. On your way to El Rubio's Office, you must deal with several more security guards.
Start cracking the safe to your right, as it usually has anywhere between GTA $50,000 to $100,000. Also, look for any paintings that can be stolen. Then, use the Fingerprint Cloner to access the basement and obtain the precious contents stored within the safe or glass case, depending on your target. Be quick, as you only have 5 minutes to get through it.

Next, head back to El Rubio's office and cross the same flight of stairs where you took the guard down and found a gate opposite it. It will lead you to the compound exit, where you must shoot another guard. Next, it's your choice of how you want to play forward.
You can either make a swift getaway using a motorbike to Cayo Perico and hop on a boat to complete the mission or go for the Elite Challenge by collecting Secondary Targets, maximizing your earnings.
Pro Tip: Select the Main Docks as your Escape Point for a smooth exfiltration. This will also earn you a generous bonus for taking on the Elite Challenge.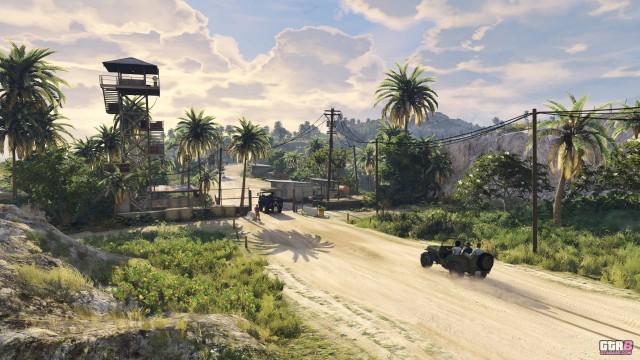 Play Again and Earn More
That's the beauty of the Cayo Perico Heist right there!
By starting the mission in Hard Mode, you can maximize your earnings without a corresponding spike in difficulty. Remember, you will have to pay the setup fee within 45 minutes.
Pro Tip: Since this guide focuses on getting the best out of Cayo Perico Heist in stealth mode, there's hardly any difference in the difficulty level you will encounter. Still, we recommend playing in an Invite Only Session during the Prep missions, as this shields you from griefers who might hinder your progress.
The GTA Online world is brimming with opportunities to make even more money. While the Cayo Perico Heist stands as one of the most lucrative ventures, we strongly encourage you to explore other avenues to make money in GTA Online.
Become a Millionaire with the Cayo Perico Heist
So, gear up and prepare for the adventure of a lifetime in GTA Online.
Master the art of the Cayo Perico Heist, and you'll find yourself with unimaginable wealth. Remember, fortune favors the bold, and with this comprehensive guide, you are poised to rise to the top of the criminal empire. Things can get repetitive sometimes but try to explore the Cayo Perico Heist from different angles to maximize your chances of winning.
All you have to do is plan forward with detail and precision, and the Cayo Perico Heist can give you the chance of a lifetime to roll in riches.
Did you enjoy this guide? What are your thoughts? How much money have you made with the Cayo Perico Heist? Let us know in the comments below!