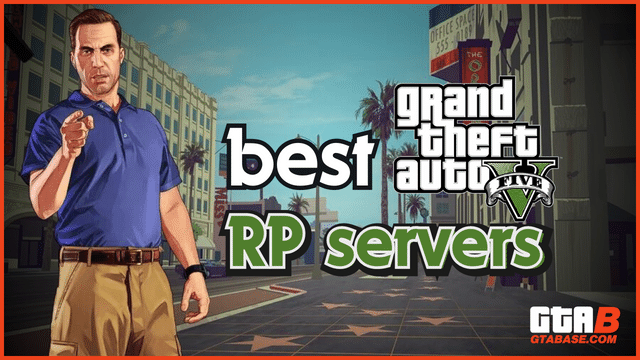 Immersing in a virtual world, engaging in a wholesome range of activities, and roleplaying as different characters are intriguing. When I indulge in nostalgia, I feel like I have escaped from reality into the character's life and experienced their storyline; that's what RP servers are all about.
Besides, if you are Indian and want smoother gameplay with lower latency, the GTA RP servers in India are what you need! They provide the environment of an Indian setup where you can communicate in your native language. Moreover, the roles you choose are suitable for Indian professions.
Let's investigate the details and check the best GTA RP Servers in India!
How to Join GTA RP Servers in India?
GTA V has a rich asset of RP servers and mods that customize your gameplay and add numerous features. It offers the FiveM and Rage MP platforms for joining servers after being whitelisted. Besides being a creator, you can also create your own server.
But for whitelisting, you must first apply to the waiting list by visiting the official website or checking the Discord invite link. It depends upon the server you are using.
Best GTA RP Servers India
Finding Indian servers amongst various GTA RP global servers is tricky. Besides, only a few strive for realism and mirror real-life scenarios. Therefore, based on my experiences, I've handpicked the best RP servers and curated a list for you!
So, without any further ado, let's check the details!
1] NoPixel India - Most Popular GTA RP Servers
Unlocking new perspectives and exploring new dimensions in the GTA RP Indian community is a dream for native gamers. NoPixel India is the largest community renowned for its immersive and rich role-playing experience.
It engages you in diverse gameplay experiences, including organized crime, bank robberies, street racing, gambling, and more.
There are various characters to choose from! If you find it limited or need an extravaganza, the Indian server lets you create your characters. It has a lot of custom scripts and features, so you can engage in the game however you want.
The server's extraordinary experience lets you do something out-of-the-box each time. Thus, it shapes the gameplay according to your preferences. Initially, it was limited to solo players. However, now it's a multiplayer open-world role-playing adventure.
Thus, you can create a strong community of fellow Indian gamers. This enhances your story-curating skills, and you can do something new each time without getting bored. Besides, even if you are an underdog or artist, it's an incredible way to promote your platform.
It aims to popularize the Indian gaming community. Koil, the owner of NoPixel India, plays on the server as a Cop Character!
The server has hosted tournaments and still keeps planning for them. One such tournament was where 24 teams participated in a team battle. It occurs at various stages, including the quarter-finals and semi-finals.
How to Apply to NoPixel India?
To proceed with the FiveM server, visit the official web page of the server here. Next, sign in with your Steam ID and complete the form. You will be notified of your interview slot based on the form details. If you pass the interview, the admin will whitelist you; otherwise, you will not be whitelisted.
2] SoulCity Roleplay - Editor's Pick
Finding unique roles in a roleplaying GTA server can be challenging. In such a scenario, discovering unique non-playing characters to play is delightful. SoulCity Roleplay offers you the roles of a policeman, singer, gangster, chauffeur, and many others.
You may not have heard of this Indian server and its global name. The twist in the tale is that it's a handheld venture of VLT Roleplay and S8UL Esports.
You heard that right; the former is already a popular GTA RP server worldwide, while the latter is an esports company. Together, they aim to boost the Indian GTA community and establish their mark within it.
The server has everything, whether participating in in-game matches, meeting new players, or communicating with them. The founder of VLT roleplay further added that the initial server experience seemed to follow a fixed storyline.
However, with the incredible content of S8UL esports and their collaboration, SoulCity is ready to provide an immersive open-world sandbox to its users.
Prominent Indian gamers like JokerKiHaveli and Goldy Bhai already enjoy its jaw-dropping content. If you also want to upgrade your GTA experience and gaming skills, jump into SoulCity now!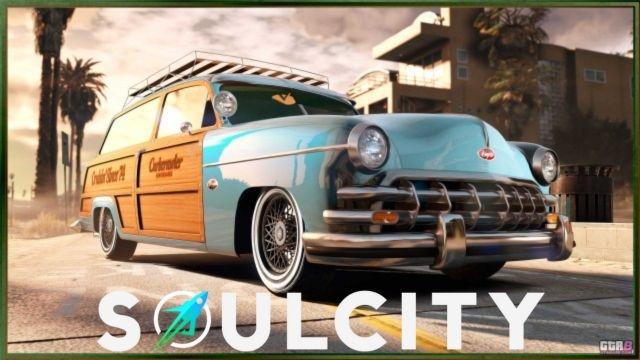 How to Apply to SoulCity?
To join it, tune into its Discord server and authorize your identity. Then, link your Steam Account and apply for the whitelist process. After completing payment, complete the whitelist form and wait until administrators approve you.
3] Hydra Town Roleplay (HTRP) - 18+ To Join GTA RP Servers
Hydra Town Roleplay, or HTRP India, is a free-to-join server, and getting whitelisted solely depends on your gaming skills. Dynamo, the gaming legend, has meticulously developed it based on his experiences and what gamers love the most!
Therefore, before trying out this new server, don't think much. It won't have monotonous gameplay, limited action, or stipulated roleplay. Additionally, although it's an Indian server, fellow gamers from Bangladesh and Pakistan can join, adding more diversity to the player base.
Further, its extraordinary gameplay has amassed greater traction. The creator intends to make it accessible for everyone, but with great power comes great responsibility.
Therefore, you cannot discuss any religious or sensitive topics here. The rule becomes essential as residents from neighboring countries also play, preventing abuse.
Never use lethal arms near the MRPD and Pillbox. You should not have any offensive ban and must be 18+ to join it.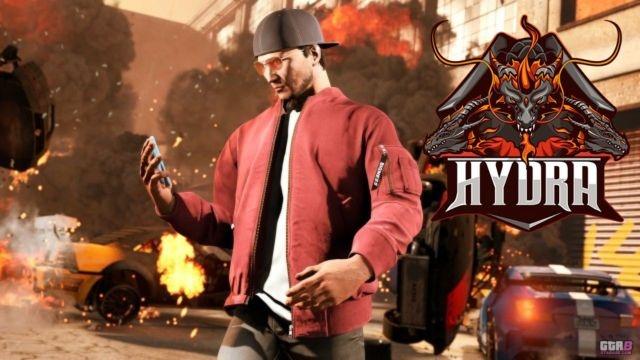 How to Apply to HTRP India?
To do so, visit the link https://play.htrp.in and link your Steam profile. Press the Apply button and fill in your details, including your Discord ID.
Then, click Next and answer the fundamental role-playing-related questions, including the character's name, backstory, etc. Afterward, select the Submit Form option to record your response. Next, proceed to its Discord server and navigate to the Form Response in the Whitelisting Menu.
There, you can check the status of your response. If your response ID is accepted, you must give a basic interview to get into the server.
4] The Legends Roleplay
You wanted to indulge in the cultural diversity and nativeness of the Indian environment, and GTA RP Indian servers work wonders. The Legends Roleplay or TLRP stands out distinctively as it provides a rich experience wherein all Indian festivals are celebrated as events. Thus, it has various in-game features yet to be explored, featuring an open-world setup.
No matter your age, you can always enjoy it even with your family, as it's the only family-friendly server in India. Its uniqueness makes it the first GTA RP server renowned globally.
It's one of the best alternatives to NoPixel India and has better features. It protects you against DDoS attacks with a fully secured connection.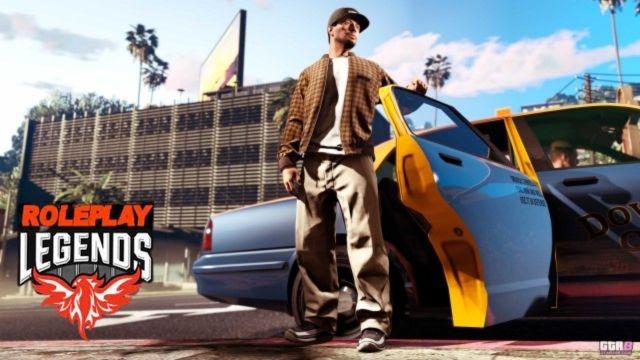 How to Apply to TLRP India?
The server prioritizes queues with additional perks. However, to be whitelisted, you need to make a payment. Thus, the bonuses depend on the chosen pricing plan.
To join the Discord server, you must be in the queue, pay, and wait to be whitelisted. In between, you have to attend the interview as well. Besides, the server has strict rules for its community members to protect against spammers.
5] SVRP
Diving into an Indian RP setting and not having the chance to jump into the role of a native worker seems incomplete. Since agriculture, poultry, dairy farming, and minerals hugely support the Indian economy, why not go for it?
SVRP lets you play the role of a dairy farm manager, fisherman, farmer, miner, and lots more. Make the best of the thrill and add suspense to the game. To do so, become an undercover agent masking your identity as an ordinary farmer. Yes, the server lets you do so if you want!
It has a large community so that you can collaborate and engage with other players for jaw-dropping activities. Unlike other servers, SVRP is more likely to whitelist you!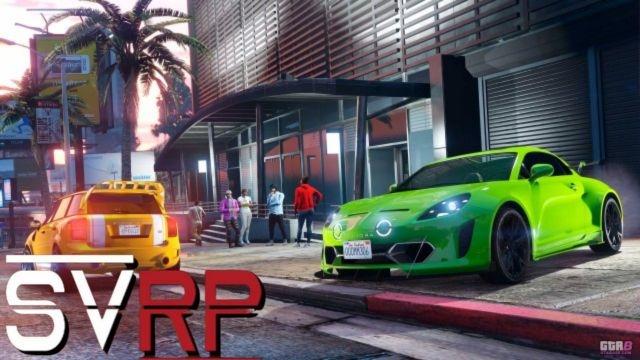 How to Apply to SVRP?
Go to its official website or Discord server and fill in your details in the form. If you want to ensure your selection, you can join the Donator Whitelist; otherwise, choose the Standard one. For the former one, you have to pay. Afterward, wait for the interview, which will determine your whitelisting status.
6] Legacy RP India
When roleplaying is your all-time mood, you would love Legacy RP India no less than a gem. It focuses solely on the roleplaying aspect and not on the gameplay. Thus, this server is ideal if you want to live a role, forgetting that GTA is a game entirely.
The creators frequently update it to add new features to the game, and it comes with rich customization options. Many pro gamers like Dynamo, Rakazone Gaming, Cosmic YT, and more have joined.
Some time ago, when its Manager had left his designation, the server shut down in India. However, it is now accessible. Apart from Indians, you might also find Nepalese gamers here.
The server has quite stringent rules to prevent discrepancies within its community. Complying with the same, it turned off Discord communications while you were connected to it.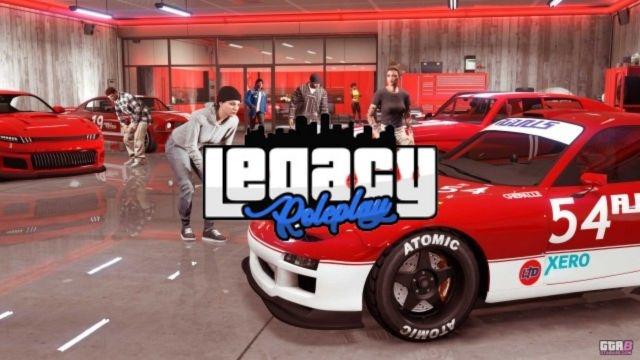 How to Join Legacy RP India?
Visit the official website here and click the Play Now button. Next, you will be prompted to fill in your details and wait for your interview. Due to its active and massive community, it is quite competitive to get whitelisted.
7] TwitchRP
It's impossible for you to have heard of TwitchRP, being a gamer. It has servers for various popular games apart from GTA, which profoundly impact the gaming world.
The GTA Indian Server puts you live into the role, and the charm of a full-fledged story diversifies your experience. It unlocks a new world of possibilities and opportunities to unleash your gaming skills.
There are more things to unveil when you play as a new character. Playing it in an Indian setting is a wholesome, unique experience with vintage Asian vibes. The focus is less on the action, and "shoot on site" is prohibited verbally.
Even you cannot initiate an intense surprise attack. If you can abide by the rules and are 18+ years then why wait to join?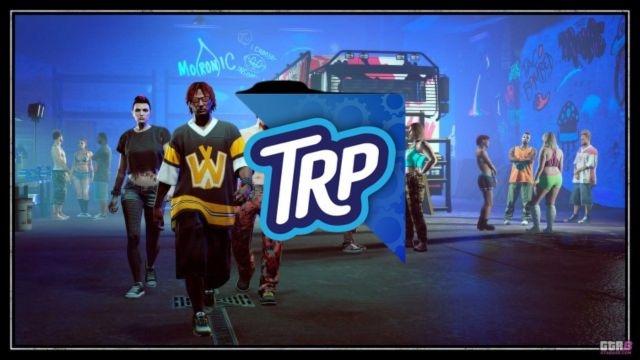 How to Apply to TwitchRP India?
Visit the link to apply, as you must proceed via Discord. After sharing the required details, wait for the interview invitation. Besides, donating to the community is optional.
You can apply free of charge, as they allow players without discrimination. Your interview will be the sole-deciding factor of how you can ace the game and whether you are a good fit for the community!
8] Indian Roleplay Server (IRPS)
There are few GTA RP servers in India with lenient rules, and Indian Roleplay Server (IRPS) is one of them. Thousands of gamers join its queue daily owing to its authentic Indian roleplay experiences.
Nothing deviates from reality on this server, whether it is the living style, environment, conduct, or anything similar. All of these aspects add a fun element to the experiences of this server.
Opportunities knock on your door as challenges, and you become a star in the ascendant by acing them. Apart from an immersive story experience, you can customize your clothing and overall look.
It's the most apt server to join, even if you are a novice or layperson to general community guidelines.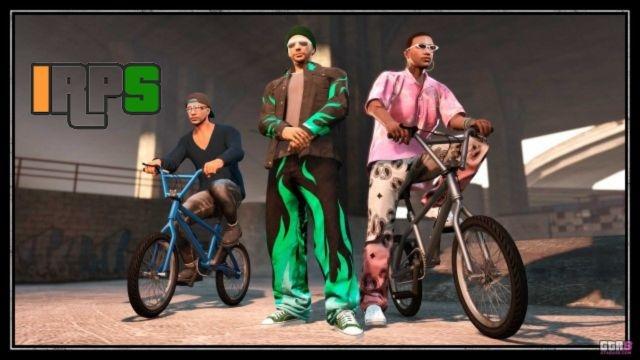 How to Apply to The Indian Roleplay Server?
Open the Discord link here and proceed to apply. It has a close-knit community, so there is more probability of selection. Wait for the interview, give it well, and no need to pay a penny.
The Final Word
Finding the Best GTA RP Servers in India is a daunting task. Besides, not all deserve your time and donations. Therefore, the list has been carefully prepared. If you are looking for a server without any restrictions, Roleplay Servers should be your go-to choice!
For a realistic story experience, delve deeper into the world of TwitchRP or Legacy RP if you only want a server that revolves around roleplaying. And when you feel limited by characters, join NoPixel, which lets you create your characters!
So what's stopping you? Tune into the rich GTA RP environment now!
By the way, which global GTA RP servers have you enjoyed? Let us know in the comment section!