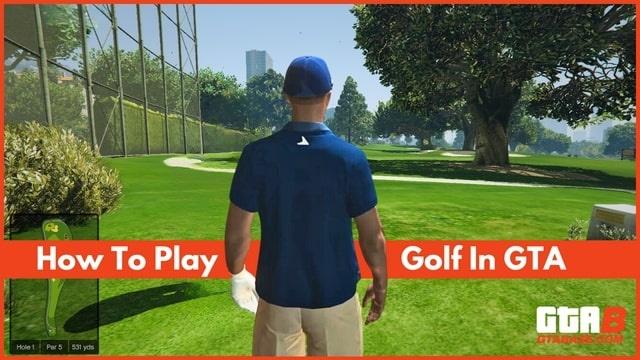 Many gamers stumble upon the fact that the activities and games in GTA online seem monotonous despite being an open world. But that's not the case!
GTA Online has a horde of activities and sports that you can participate in for extra money and progress. One of them is Golf. So, if you are wondering how to play golf in GTA Online, then fret not; we have covered you all!
How to Play Golf in GTA Online?
Golf is always a remarkable game due to the unique goals which you have to achieve! However, as you would think of the theme and context, for playing golf in GTA online, you don't need to collect an arsenal of weapons.
Instead, playing golf is slightly different from other activities of GTA Online. Yet game developers have made substantial efforts, so you don't feel it is monotonous.
Before starting the activity, ensure to have cash ready. You must pay for it while entering the golf club, which equals $100.
You can either play solo (against bots) or against real players. The latter option lets you play in a group of 4, which is always exciting and gives a legitimate open-world gaming experience. The sport is introduced to be realistic in GTA. Therefore, the rules are the same as that of conventional golf sport.
To win, you must score maximum points in the minimum number of strokes.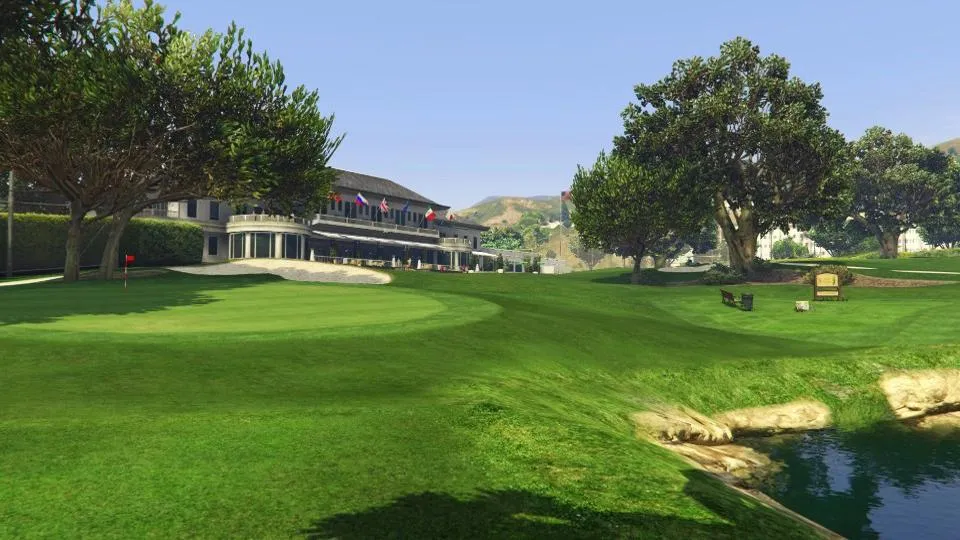 Choose whom to play against and select the difficulty level
Head over to the Start Game option
You will see three options for the first and every subsequent tee shot, which are as follows
Walk towards the tee/ball
Drive the golf cart toward the tee/ball
Skip to the tee/ball
For a more immersive experience, walk or drive a golf cart towards the tee/ball - check the map/minimap for a blue-marked area.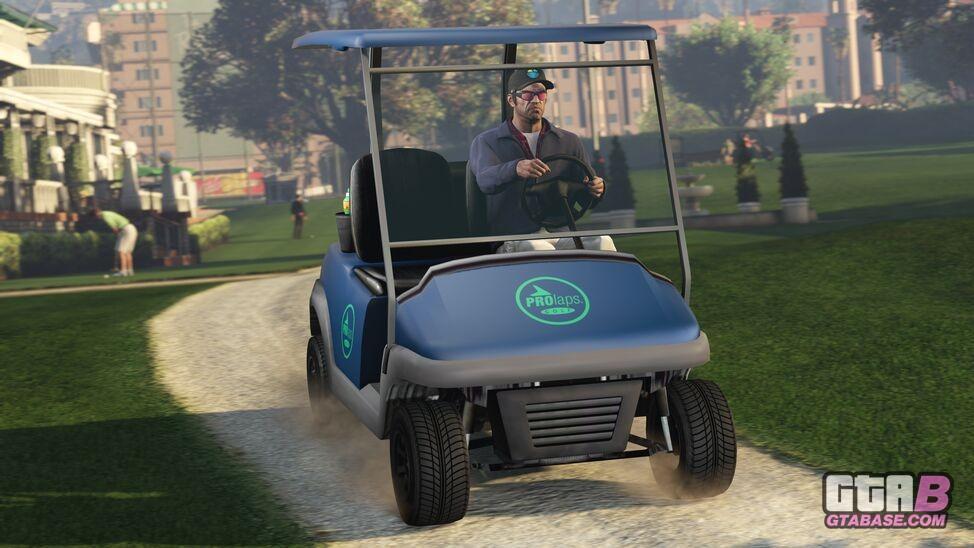 Shot Types
When you're about to take a shot, you can pick between 4 different types:
Normal: Usual shot power. Offers a good balance of distance and accuracy.
Power: Maximum shot strength. Achieves maximum distance but compromises accuracy.
Punch: Low-flying shot. It is ideal for traveling through obstacles like trees.
Approach: Low-power shots direct the ball toward the green with precision.
If you're unsure, you can preview the golf shot with the club type. To do so, press Spacebar on PC, X on PlayStation, or A on Xbox.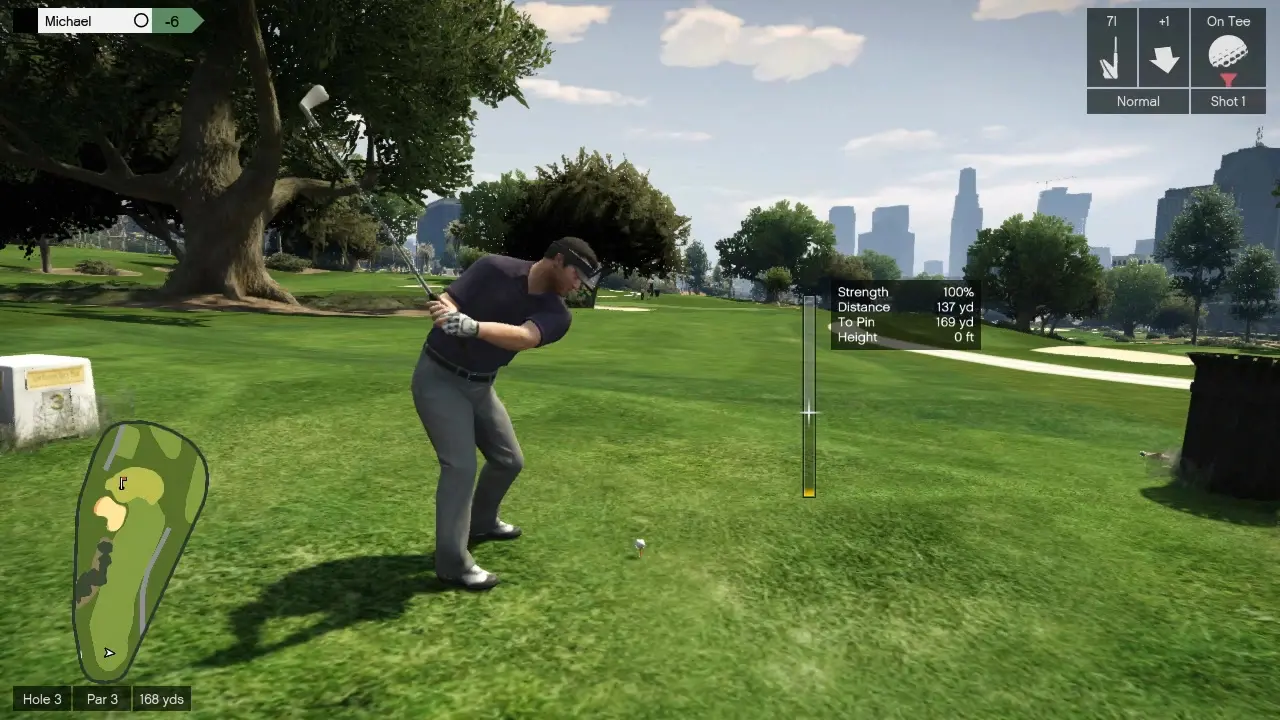 Best Golf Club for Ideal Shots
To nail the game effectively, you must ensure that all your balls land in the correct place where intended. For this purpose, golf clubs come into the picture!
There are different types of clubs, each of which traverses different distances.
Without any further ado, let's dig into the details!
Driver (D): The driver is the best club and travels the longest distance. It can go beyond the reach of 300 Yards.
3 Wood (3W): Wood has a shorter length than a driver; therefore, it travels a shorter flight than it does.
5 Wood (5W): 5 wood travels a shorter distance than three wood, but the ball flight is slightly higher.
Irons (3i-9i): When you use higher-numbered irons, your shots won't go as far but go higher in the air. The 3i iron goes the farthest but doesn't fly very high, while the 9i iron goes up high but doesn't travel very far.
Pitching Wedge (PW): When you want the ball to sink into the green at a shorter distance but it should pitch higher, PW is used.
Sand Wedge (SW): Bunkers and sand traps are some of the most awful places where your ball can land. Therefore, to avoid or overcome it, Sand wedges help
Loft Wedge (LW): If you are in a region with many trees surrounding you and green, then you should reach higher. With it, your ball will traverse higher and bypass obstructions like trees.
Golf in GTA Online gives you a lot of control over your swings: selecting and previewing the shots is an added benefit!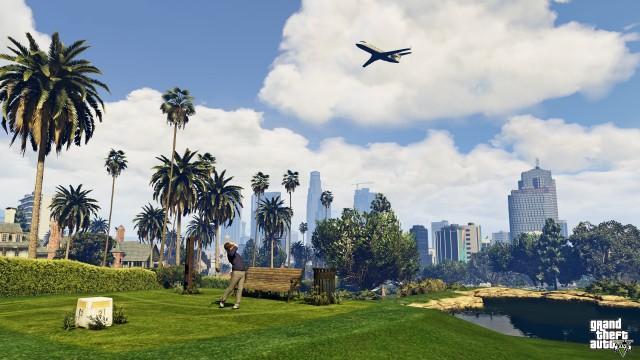 Golf in GTA Online: The Bottom Line
If you were looking for a guide on how to play golf in GTA Online, then you've got your answer!
Drive to Los Santos Club, pay $100 cash for entry, and enjoy the sport. Your gameplay depends upon whether you are playing it for completion or fun! If the latter is true, then don't skip any part. However, developers have left no stone unturned to provide a realistic golf experience in GTA Online.
Your shot type, golf gear, and clubs determine how many strokes it will take you to get the ball in the hole! No matter how confident you are about your shots, always preview the shot to get an idea of how it will go. So practice your swings and collect cash for gameplay!