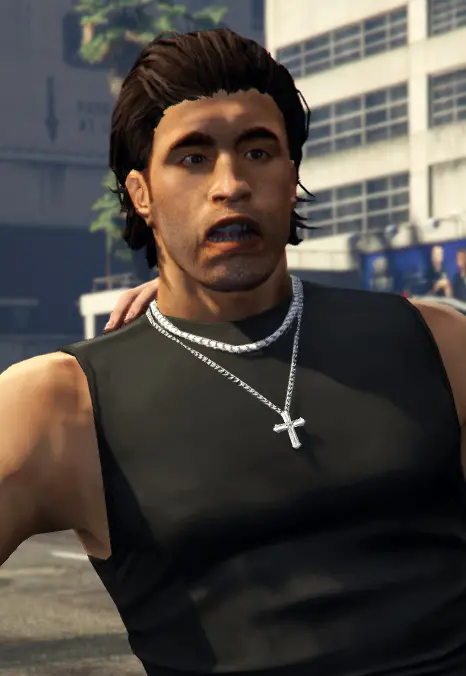 Al Di Napoli appears as a Minor Character in Grand Theft Auto V.
Albert "Al" Di Napoli is an Italian-American film and theater actor. He is a known drug and alcohol addict, featured in the movie "The Redeemer", produced in 1989 by Dreyfuss Productions.
Al Di Napoli is one of the honored celebrities on the Vinewood Walk of Fame, and appears in Grand Theft Auto: V as a target in the Vinewood Souvenirs Strangers & Freaks mission, when Nigel and Mrs. Thornhill ask Trevor to kidnap Di Napoli for them.
Later, Trevor is allowed to deal with him however he wishes, and he has the option to release him or to leave him on the train tracks and kill him. If released, he will pay Trevor some money.
Al Di Napoli: Character Info
Role

Minor Character

Gender

Male

Nationality

ItalyUnited States

Location

Liberty City (formerly); Los Santos

Occupation

Actor

Performer / Actor

Dominic Comperatore

Vehicle
Al Di Napoli: Appearances
Game Edition

GTA V Story Mode

Platforms

PC

PlayStation 4

Xbox One

PlayStation 3

Xbox 360
Appearances in Story Missions: