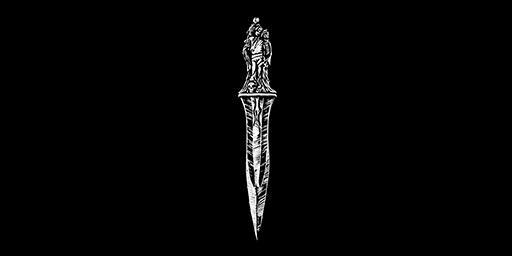 The Ornate Dagger is a weapon in the Melee Weapons class featured in the Story Mode of Red Dead Redemption 2.
This weapon cannot be customized.
How to get the Ornate Dagger in RDR2 Story Mode:
Ornate Dagger Description:
A rare decorative dagger, featuring a silver blade embossed with ornate designs and a gold statuette handle. This weapon previously belonged to a strange pale man dressed in black, discovered lurking amongst the back alleyways of Saint Denis.
Ornate Dagger: RDR2 Statistics
Damage

50.00

Range

10.00

Overall

30.00
Ornate Dagger: RDR2 Info
Weapon Class

Melee Weapons

Weapon Wheel Slot

Melee

Modifications

Cannot be modified
Ornate Dagger: RDR2 Appearances
Screenshots
Artworks
Coming soon.