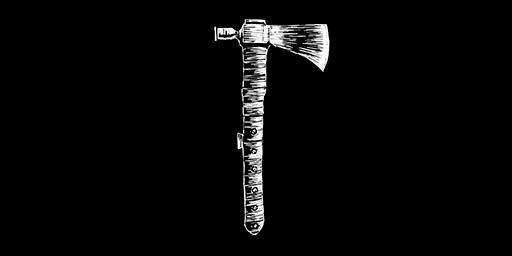 A traditional native Tomahawk with a striped bound shaft and polished sharp blade. Although showing some signs of its age, this weapon has been well maintained by one of the locals. This melee weapon was found lodged in a broken wooden target, overlooking Calumet Ravine in the Grizzlies.
Visit your local Fence to acquire the throwable Ancient Tomahawk, free of charge and available to players of any rank.
Weapon Information
Weapon Type

Thrown Weapons

Weapon Wheel Slot

Throwables

Location

In Story Mode, the weapon is found sticking out of a broken target on the east side of Calumet Ravine (Grizzlies East, Ambarino), to the east of the Wapiti Indian Reservation.

Available from

Can be stolen / foundFence

Modifications

Cannot be modified
Weapon Statistics
Damage

60.00

Accuracy

25.00

Range

25.00

Overall

36.67
Notes

The weapon was made available for free in Red Dead Online on May 21, 2019 as 30 Days Early Access Content for PS4 players.
Appearances
Release Date

October 26, 2018

Game Edition

Red Dead OnlineRDR 2 Story Mode
Screenshots
Artworks
Coming soon.