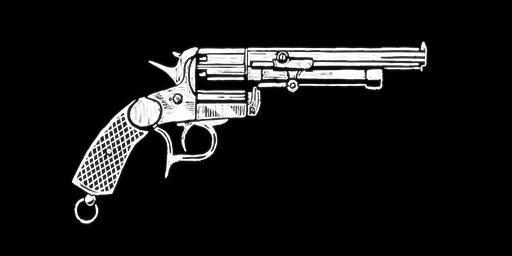 Unlock Rank

1

Ammo Capacity

9
Boasting a 9-round revolving chamber and a secondary barrel for a single buckshot round, switch between rapid-fire bullets and a devastating shotgun shell on the fly with the LeMat Revolver – now available for purchase from the Wheeler, Rawson and Co. Catalogue.
Weapon Information
Weapon Statistics
Damage

50.00

Fire Rate

60.00

Accuracy

68.00

Range

50.00

Reload

58.00

Overall

57.2
Notes

Previously available in Red Dead Online only, this weapon was also added to Story Mode for the PC Release of RDR2 on November 5, 2019 and for other platforms on December 13, 2019.
Wheeler, Rawson & Co. Catalogue Description (in-game):

This unique revolver, with its second barrel for buck shot, is so strong and so perfect in manufacture, we have yet to record one that has become shaky or loose. Fire fifty thousand rounds with flawless accuracy and you will see. The LeMat Revolver is the short range winner.
Appearances
Release Date

May 14, 2019

Game Edition

Red Dead OnlineRDR 2 Story Mode

Title Update

1.09 May 2019
Variants

Bounty Hunter's LeMat Revolver Variant (Red Dead Online)
Screenshots
Artworks
Coming soon.
Videos