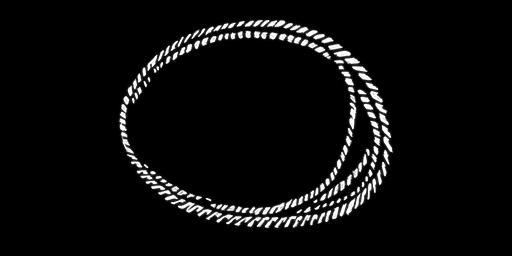 The Lasso is a weapon in the Thrown Weapons class featured in Red Dead Redemption 2 and Red Dead Online.
This weapon cannot be customized.
How to get the Lasso in RDR2 Story Mode:
It becomes available after completing the mission Old Friends in Story Mode.
Lasso Description:
Rope tied into a Lasso. For cattle or other concerns. The Lasso can be found in the "Throwables" section of the Weapon Wheel.
You can use the lasso to rope animals, and to immobilize enemies - it's particularly useful for bounty hunts where the target is wanted alive. To lasso a target, equip your lasso like any other weapon, aim at the target with L2 and ®, and press R2 to hurl your lasso.
Once you've lassoed a target, you can quickly approach them and press O to hogtie and keep them still. The hogtied enemy can then be picked up and carried and even placed on your horse. Lassoed targets will break free after a short time if they're not hogtied.
Lasso: RDR2 Statistics
Damage

10.00

Accuracy

25.00

Range

22.00

Overall

19.00
Lasso: RDR2 Info
Lasso: RDR2 Appearances
Appearances in Story Missions:
Screenshots
Artworks
Coming soon.