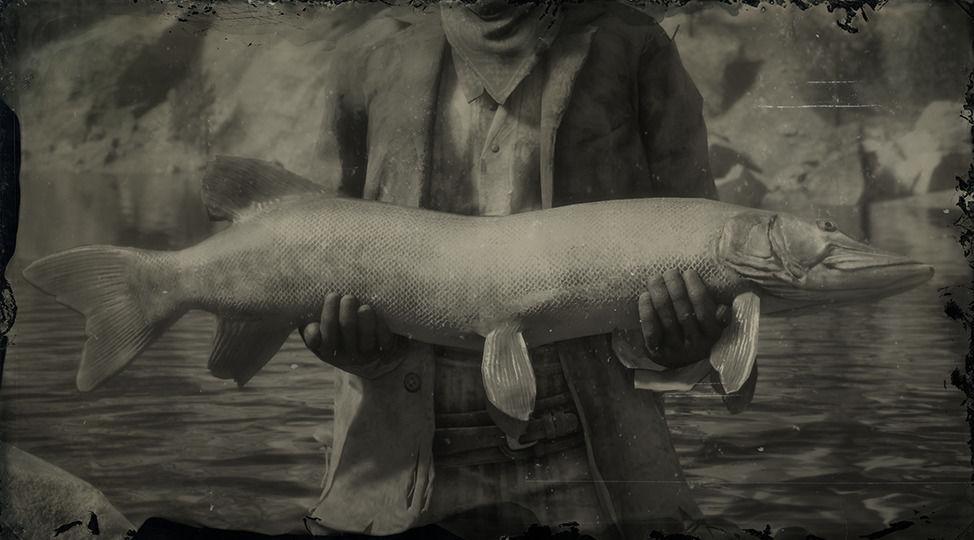 Muskies are long, slender-bodied, predatory fish, inhabiting northern lakes. They will ignore food baits and favors Lake Lures. Muskie are most active on cloudy, overcast days. There are legends of a monster Muskie having been sighted off the coast of Roanoke Ridge.
Fishing Details: Using Lake Lures will increase your chances of a successful catch
Animal Information
Animal Species

Muskie

Animal Class

Fish

Animal Family

Esocidae

Size

Medium

Location

Found in Lakes in the North Region, preferably with Sunny Weather

Hunting

Can be fished

Required for Achievement

No
Scientific Name

Esox masquinongy
Map Location
Where to find the Muskie in Red Dead Redemption 2 (Map Location / Habitat):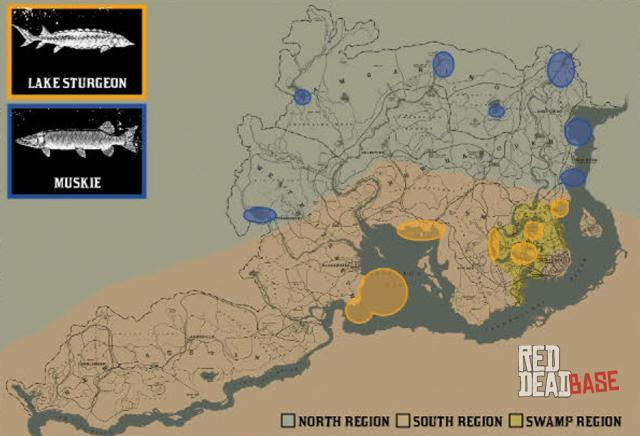 Appearances
Screenshots
Artworks
Coming soon.