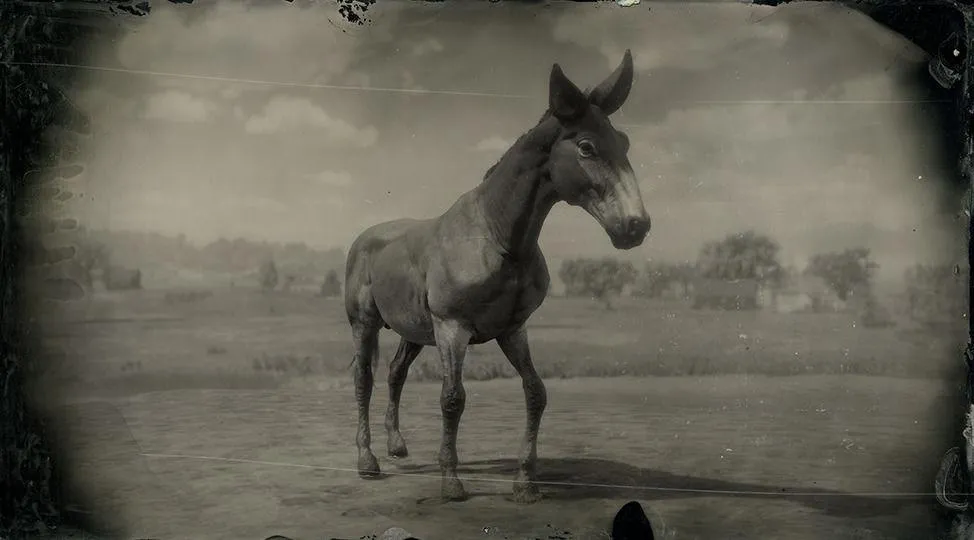 The Mule is a Large-sized animal of the Mule species, featured in Red Dead Redemption 2 and Red Dead Online.
This is a Domestic Animal, so killing it or harming it decreases Honor and attracts a Wanted Level.
Studying the Mule is required for the "Zoologist" Achievement.
Mule Details & Location:
Mules can be found on farms and ranches across New Hanover. As herbivores, they graze on grasses, hay and grains. Mules are considered to be preferable to horses for manual work due to their tougher skin and harder hooves.
Mule Info
Scientific Name

Equus asinus × Equus caballus
Mule Appearances
Game Edition

Red Dead OnlineRDR 2 Story Mode
Screenshots
Artworks
Coming soon.