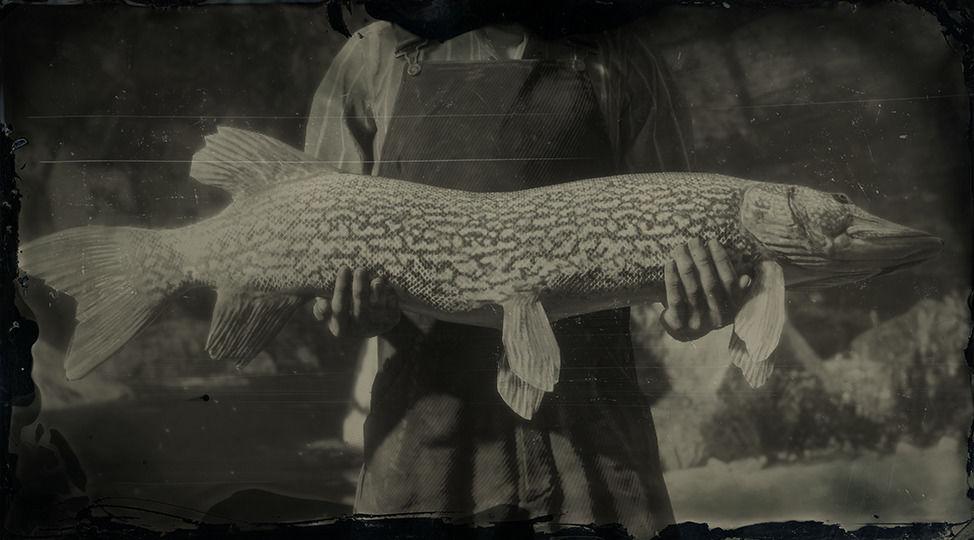 Northern Pike can be found in northern rivers. This large predator can prove tricky to catch, as it struggles fiercely when threatened. River Lures are known to catch the Northern Pike's eye, while food baits hold no appeal. They are most active when the skies are gray and overcast. A massive Legendary Northern Pike is supposed to exist, or have existed, somewhere in the Grizzlies.
Fishing Details: River Lures are a favorite for this species of fish. The best time to spot a pike is when the weather is overcast.
Animal Information
Animal Species

Northern Pike

Animal Class

Fish

Animal Family

Esocidae

Size

Medium

Location

Found in Rivers in the North Region, preferably with Sunny Weather

Hunting

Can be fished

Required for Achievement

No
Scientific Name

Esox lucius
Map Location
Where to find the Northern Pike in Red Dead Redemption 2 (Map Location / Habitat):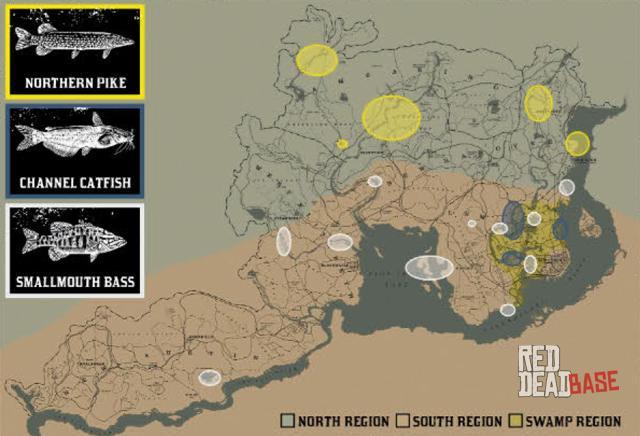 Appearances
Screenshots
Artworks
Coming soon.