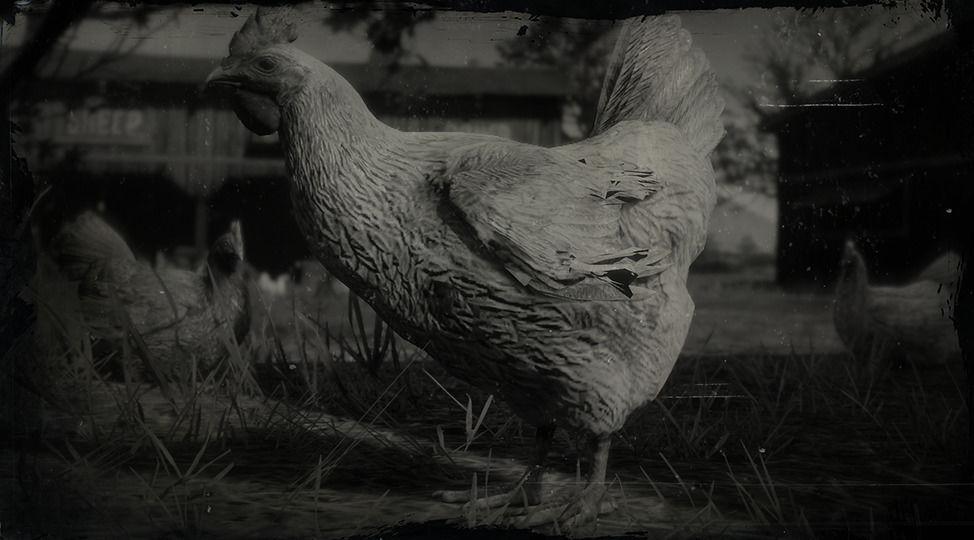 The Dominique Chicken is a Small-sized bird of the Chicken species, featured in Red Dead Redemption 2 and Red Dead Online.
This is a Domestic Animal, so killing it or harming it decreases Honor and attracts a Wanted Level.
This animal can be hunted and skinned. Studying the Dominique Chicken is required for the "Zoologist" Achievement.
Dominique Chicken Details & Location:
Dominique Chickens can be found inhabiting ranches, homesteads and towns across the states. As omnivores, their diet consists of seeds, grains, and any insects they may find. Using a Bow with Small Game Arrows will successfully kill the chicken, and will do less damage to their meat. Their plump meat is a good source of food, and the feathers can be used for crafting.
Dominique Chicken Hunting Tips:
The Dominique Chicken yields feathers and plump bird meat. Used in crafting and cooking or can be sold. Use a Bow with a Small Game Arrow for a clean kill.
Map Location - Dominique Chicken
Where to find the Dominique Chicken in Red Dead Redemption 2 - Map Location / Habitat:
The Dominique Chicken is Commonly found on some of the ranches throughout the world.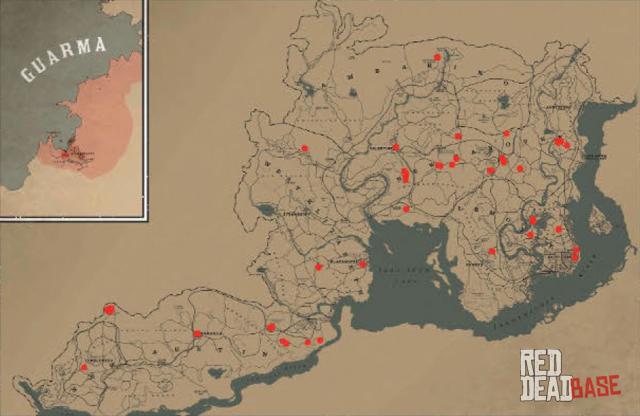 Dominique Chicken Info
Scientific Name

Gallus gallus domesticus
Dominique Chicken Appearances
Game Edition

Red Dead OnlineRDR 2 Story Mode
Screenshots
Artworks
Coming soon.