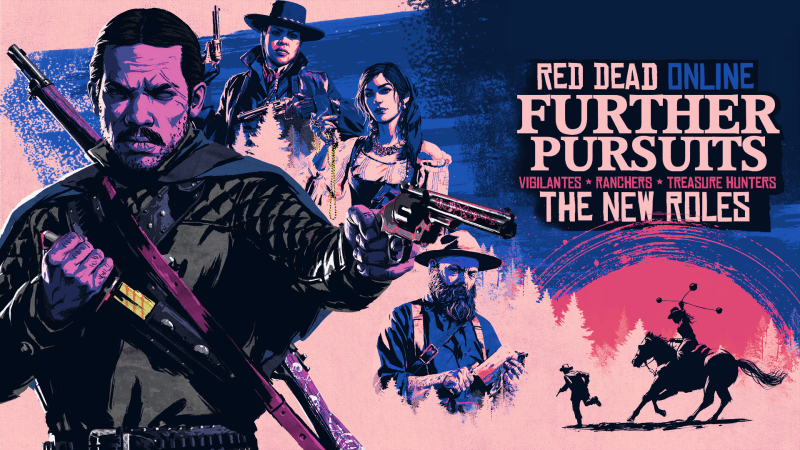 Before we jump into things, a quick note that this concept was developed live on Twitch with viewers. If any of you glorious readers would like to see things like this done more often, let us know!
The Past, Present, and Future of Pursuing Careers
In this last article, I developed the existing five roles in Red Dead Online, adding 20 - 30 levels to each role, and progressing the original three into their own new, unique roles - The Vigilante, The Rancher, and the Treasure Hunter. Here, I'm going to discuss and conceptualize what those three new roles could entail.
This is the start of a new idea I've had, the "Rolepath" - This is a selection of roles leading into each other, where one must be completed for the next one to begin. In this article, I've managed to lay out a map for the "Life of Law" Rolepath. From the humble bounty hunter, players can grow through becoming a vigilante and capturing whole gangs, to an official detective and sheriff to a whole state. Upon maxing this, they will be offered a promotion to become a decorated US Marshal.
For each role export, the host's posse members get a 50% cut of the full export payout.
(This money doesn't come from the host's cut, it functions like the trader role)
NOTE - SINCE RELEASING THIS, WE COMPILED EVERY ONE OF OUR CONCEPTS INTO ONE LARGE ARTICLE DETAILING A FIVE YEAR / 11 UPDATE PLAN FOR RED DEAD ONLINE. THIS CAN BE VIEWED BY CLICKING ON THIS TEXT!
The Rancher Role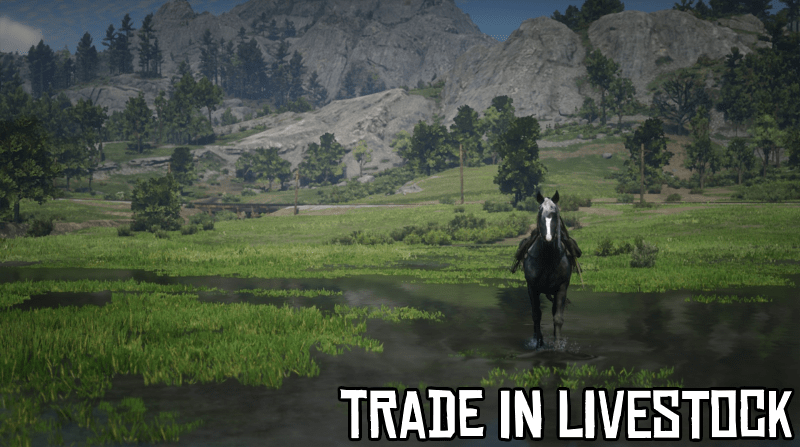 Upon purchasing the ranch, which is unlocked at Trader rank 50, you can only farm chickens.

Start with 5
It's a cluckin' good investment


How have I not been cancelled?

This is a very hands-on role, where you and your posse members must milk cows, shear sheep, collect eggs, feed your animals, and much more. Your early-on hard work will pay off in the end, this is a break from the typical fetch-quest system of the RDO roles.
Each ranch hand will have their own unique personality and traits and will be a joy for the players to listen to and bond with. They will each have their own "loyalty" mission in which completing will permanently unlock better efficiency. The missions can be replayed for money and experience, and to give them a 5% efficiency boost for 20 minutes. (Can not be stacked, 40-minute cooldown after it wears off)
Unlocks:

Pitchfork melee weapon

Rank 2
5 Gold
Perhaps players could sprint charge with this to impale their enemies, at a higher stamina cost

Pitchfork jousting on horseback, the new eSport

Cows

Rank 5
Up to 2, $150 each

Double chicken storage
Re-shoe your horse

Rank 8
Shoes vary from 2 – 10 gold, increasing core durability and speed

Animal breeding
Sheep

Rank 10
Up to 3, $250 each

Better animal food

Rank 11
$600 one-time upgrade
This decreases the ready time of the products

Double cow storage
Up to three ranch hands

Rank 13
$2/day
They will perform chores and the rest of the work on your behalf, meaning you can focus on other projects

The more ranch hands, the faster the collection
You and your posse members can still work at the ranch for even faster results

Double sheep storage
Selling livestock to NPCs
Selling animals to players for a negotiated price

Rank 20
This can include your horses, with stats and such remaining. Bonding is reset for the new owner, however.
Upon reaching a high enough rank, you can thank your posse members for helping you by selling your animals to them at a lower price. This provides incentives to help each other.
The Vigilante Roles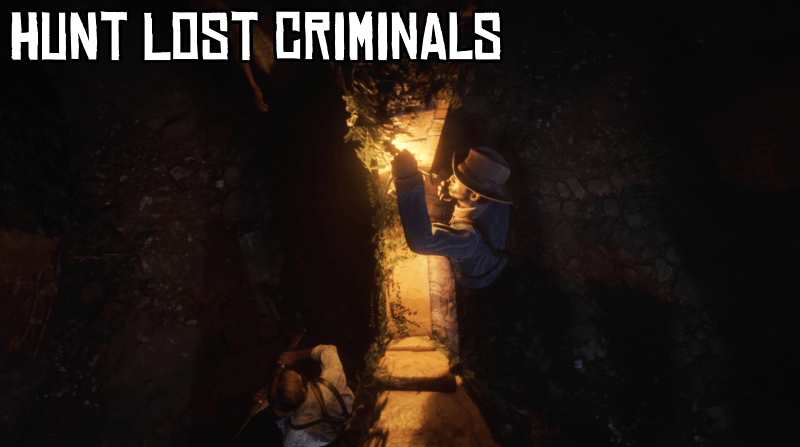 Upon purchasing the dungeon, you have 1 guard and 10 beds for prisoners. 5 pieces of evidence is kept per case.
$10 daily fee for food and guard ($4 per guard, $6 for food)

Food increases to $10 depending on how many prisoners are kept.

Unlocks:

More bandit mask colourways
Prisoner Interrogation skill

Rank 3
Typical NPC chat system, with our characters just speaking through body language and the NPC prisoner responding. Good cop/bad cop available. The good cop is offering food and mercy, bad cop is a violent approach. Honour will increase/decrease depending on the approach If prisoners aren't fed well, they are more likely to give you information to lead to traps or be false overall.

It's good to finally have more honour-based choices in the 'Life of Law' role path

5 more beds

Rank 5
$80 per bed
Each bed means one more prisoner can be kept, naturally

Random events unlocked

Find targets out in the wild and take them back. Extremely rare ones can be found where you encounter the leader
Rank 7

Increased ammo pouch

Allows players to carry up to double the ammunition for their weapons
Rank 9
Rockstar have added something similar to this as a skill in The Outlaw Pass 4

2 more Prison Guards

Rank 10
Still $4 each per day, a one-off deposit of $25 per guard

Cell upgrade

Thicker doors and bolts, less likely for an attempted breakout
Rank 12
$600

Prison delivery wagon convoy

Players can now purchase a set of prisoner wagons, allowing them to take more prisoners to the Sheriff's office in one trip. Can be piloted by other posse members of the hired guards. 10 prisoners per wagon
Rank 15
$1200

Eavesdropping

You and your guards can overhear gang members discussing potential clues to where you could find evidence or other members
Rank 16

2 more Prison Guards

Rank 17
Still $4 each per day, a one-off deposit of $25 per guard

The Legendary "Zed Van Golden Gang" mission


Rank 19
A well-known gang known to have been raiding banks in New York has made it's way to the Frontier, and have taken up a fort in the town of Colter. Team up with the United States government and ride up to the old mining town to either hogtie or execute each and every member of the gang, before confronting the villainous Zed and his brute lieutenants who must be defeated in hand to hand combat by the players and their posse members.
The first completion of this mission will reward each player with $1000 and 10 gold, with subsequent playthroughs paying out $150 and 40 golden nuggets.

5 more prison beds
Safehouse, from Twitter user @Jericho681's "Private Eye" concept, leading to his idea.

I really like this concept, among Jericho's other ideas, and think it would fit perfectly with the rest of the roles.
This means we'd have up to 80 role levels when it comes to the lawman path

40 bounty hunter ranks, 20 vigilante ranks, and, presumably, 20 detective ranks.

We could add 20 more levels on one final role, the US Marshal, taking it up to 100 and completing the first-ever "Rolepath"
The Treasure Hunter Role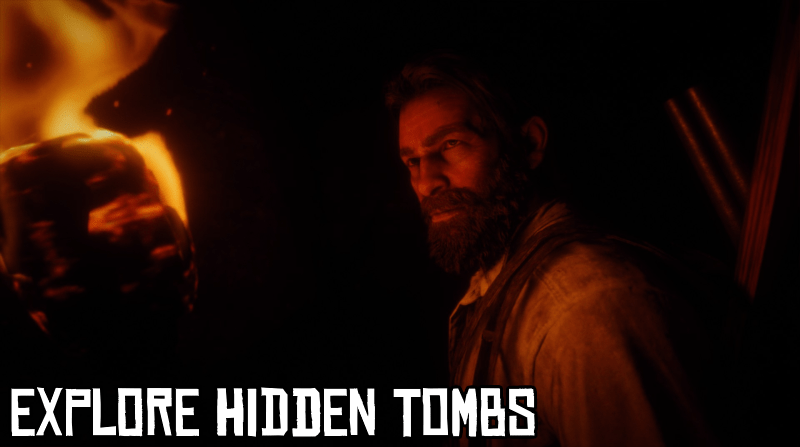 Upon purchasing the vault, the player can store up to 10 artefacts at $15 each. Players collect artefacts by raiding tombs and vaults across the map. Artefacts can smash in a poorly driven wagon, decreasing delivery price.
Tombs are procedurally generated structures with traps the player must avoid, and puzzles to solve.
Sometimes, other treasure hunters may attempt to steal your loot as you plunder a tomb, or foil your plans by trapping you in
Unlocks:

Guards (Up to 2)


Rank 3
$2/day each, price of $100 each

10 more artefact slots
Fortified vault

Decreases chance of vault being raided
Rank 7
$700

Padded wagon

Decreases the chance of artefacts breaking in the delivery wagon
Rank 9
$800

10 more artefact slots
Item restoration

One-time use on a loaded vault, adds $300 value to the artefacts
Rank 13
$100 per use

Will you risk the extra price for the better reward? If the artefacts are destroyed, the money is gone

10 more artefact slots
Loaded tombs

For tombs with more loot in them, more players are required to carry the extra items
Rank 17

10 more artefact slots
Special weapon/clothing treasures the player can keep for themselves or add to the vault.

Rank 20
5% chance of spawning as a searched treasure
Can also be sold to the fence for 2 gold bars

The value comes from it being so rare, the weapons and clothes could perhaps also have special effects.
Before We Go
We all know I've made a LOT of concepts, and I think we might be nearing the end for a little while. I wanted to say a thank you for all of the support they've received, and the large amount of people calling for Rockstar to listen to, or even hire me, has been very flattering.
As a little thank you, I've compiled a list of all of my concepts in an order of DLCs via a roadmap, as well as a list of all of the roles we've ever discussed. Here they are:
The full resolution image and details recap can be found on my Twitter here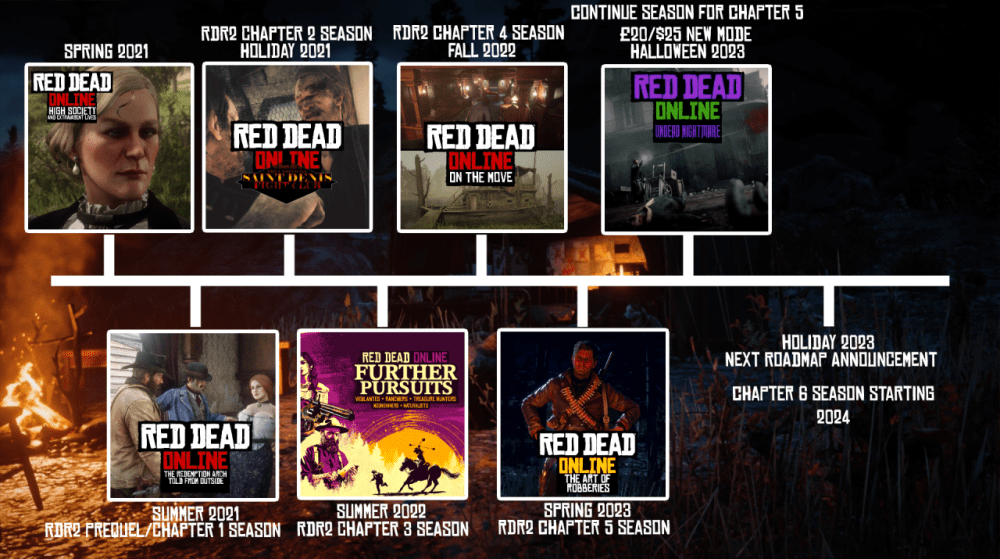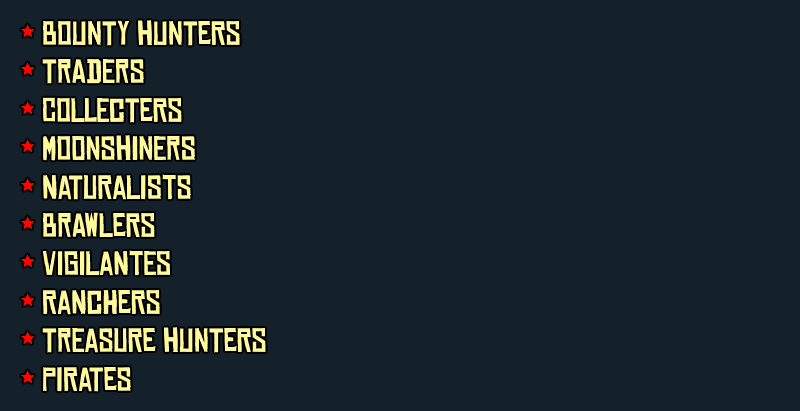 What do you think of these three new roles? Which would you pursue first? Let us know!