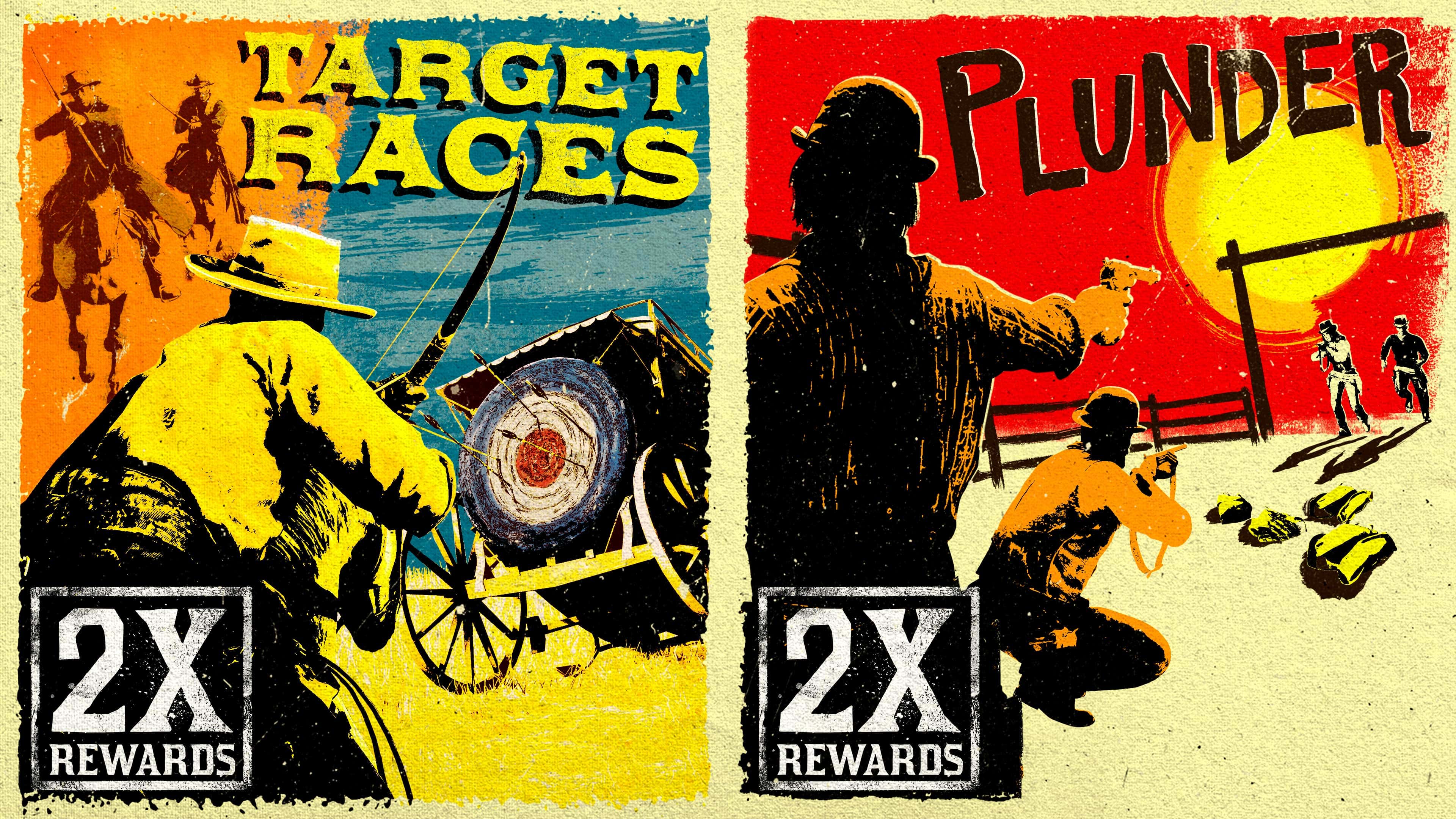 Earn double RDO$ and XP on this week's Featured Series of Target Races, Open Target Races, and Plunder.
This series will test your aim and agility on horseback, as well as your ability to work as a team to haul supplies back to base, decimate your opponents, and keep each other alive.
Moonshiner Bonuses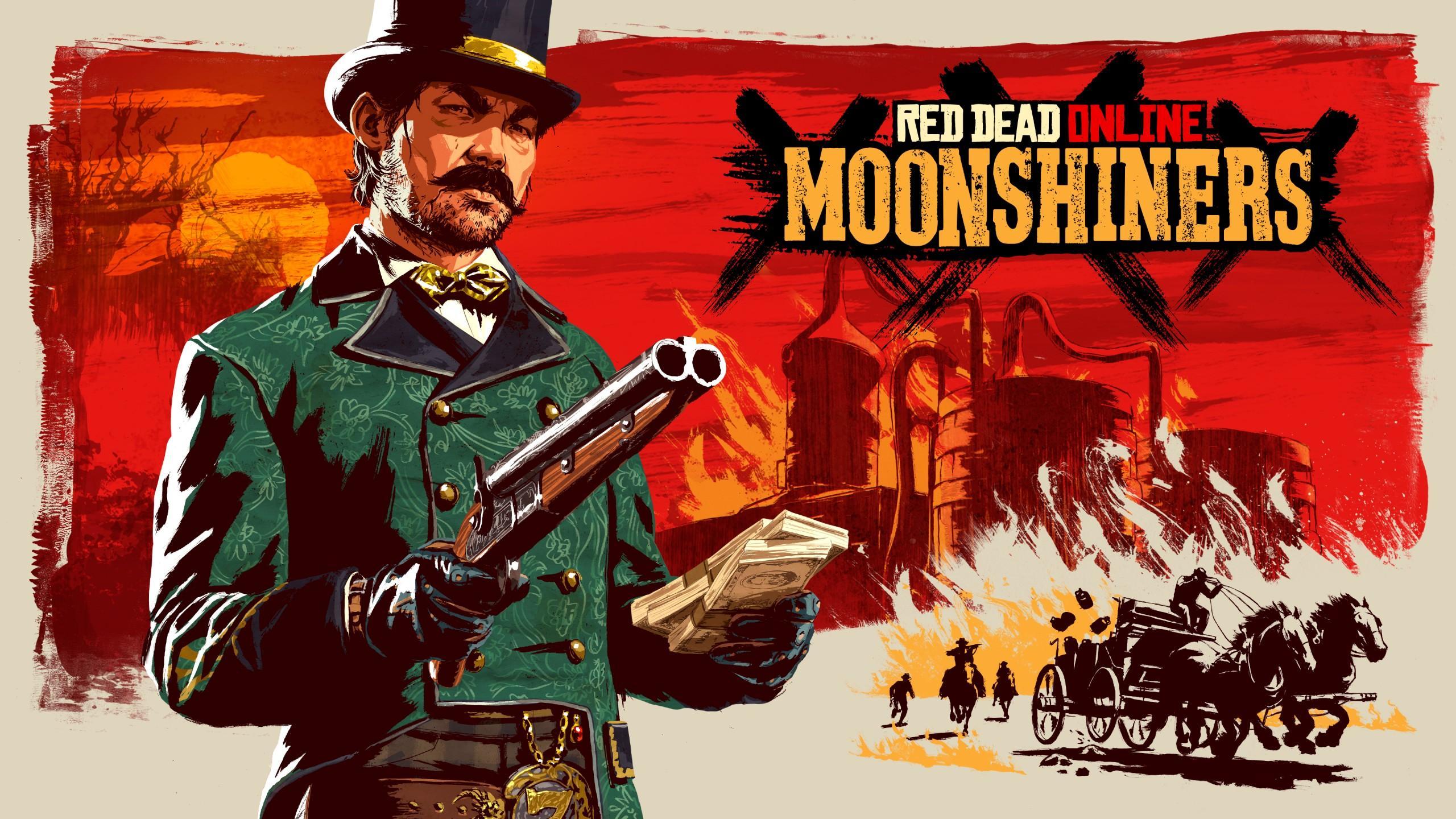 Moonshiners will receive a 50% bonus and 2X character XP payouts for all Moonshine Sales this week. Completing any Moonshine Sale (or Trader Sale) will land you a bonus Treasure Map. Luckily, all players who jump into Red Dead Online any time between now and March 1st will also receive a Reward for a free Moonshine Mash Refill.
Discounted Content In-Game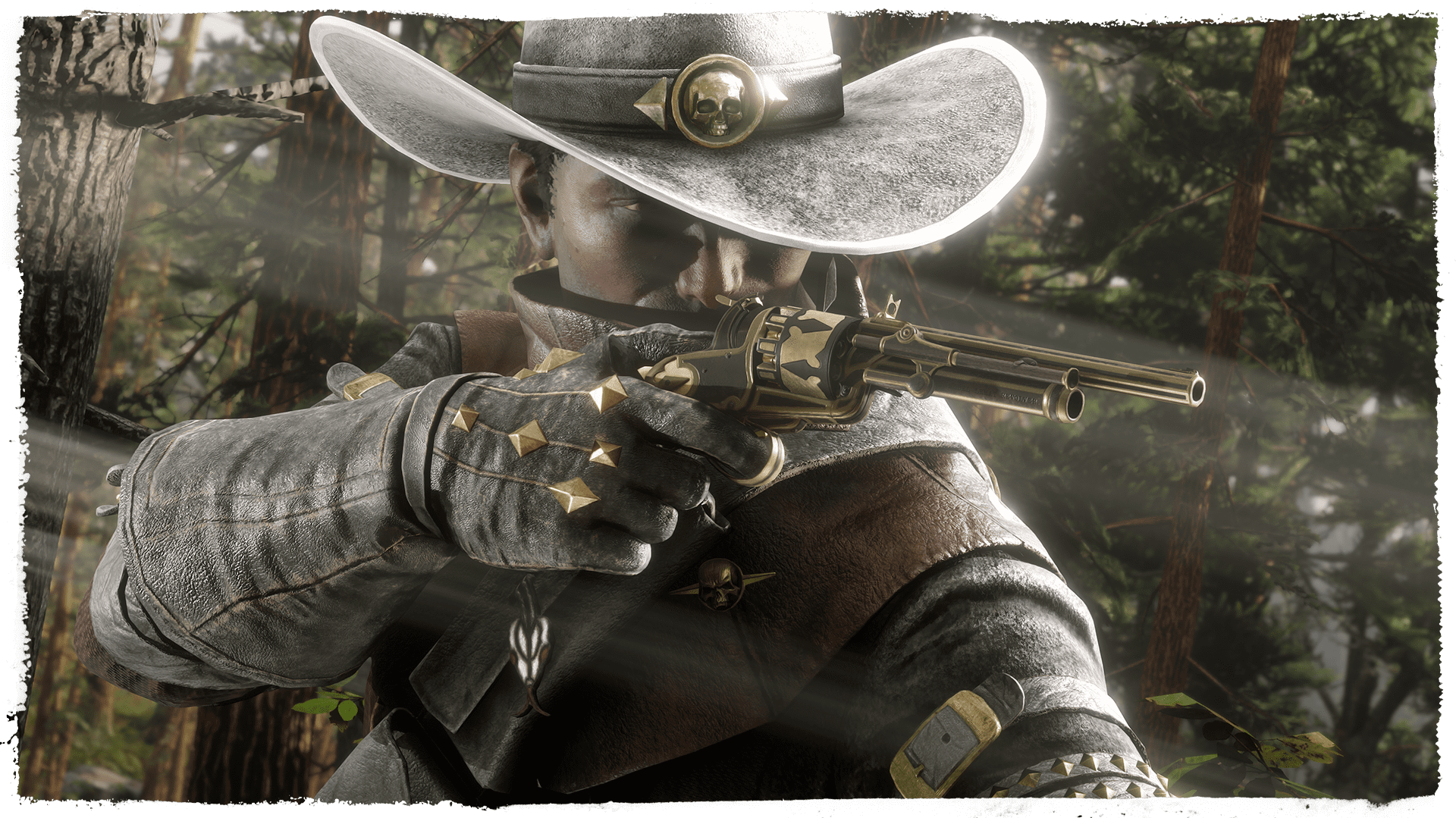 Get a discount of 10 Gold Bars off the price of the Moonshine Shack this week, plus 30% off all Moonshiner Role Items and Shack Upgrades. Also, all Revolvers are 30% off, meanwhile, all Shirts, Corsets, Skirts and Pants are 40% off and all Emotes are 30% off (including Role Emotes).
Limited-Time Clothing
Raccoon Hat
Gator Hat
Prieto Poncho
Eberhart Coat
Strickland Boots
Squat Stovepipe Top Hat
Plaid Cap
Pelt Half Chaps
Carver Pants
Patterned Bandana
Prime Gaming
Red Dead Online players who connect their Rockstar Games Social Club account to Prime Gaming will receive Rewards for:
A Free Bounty Hunter License
An Award for the Trimmed Amethyst Bounty Wagon Livery
In addition, players who connect to Prime Gaming before March 15th will receive a reward of 200x Shotgun Slugs, 5,000 Club XP, and an offer for 50% off the Repeating Shotgun.