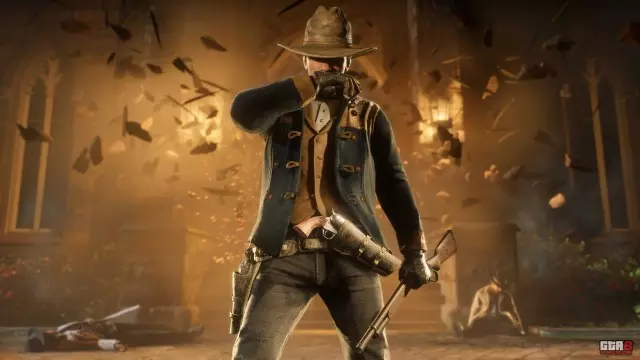 With Rockstar Games recently announcing that they will be moving away from Red Dead Online to focus work on Grand Theft Auto 6, some of the community have begun to voice small requests that they hope can be implemented to improve the game's state before it is as good as abandoned.
Whilst Rockstar claim they will continue to support the game with monthly events and small updates such as new telegram missions and by building upon existing modes (most likely PvP or Call to Arms), its clear nothing major is on the way - here's a list of key changes and additions they should make to leave Red Dead Online in a more enjoyable state:
Private Lobbies
Aside from new content, private lobbies are by far one of the most highly requested features by the Red Dead Online community. To many, the griefing that is present Online (albeit on a far lesser scale than in GTA Online) seriously affects how much they can enjoy their playtime and the idea of a private, invite-only session where they can peacefully carry out their business sounds like bliss.
After three years of this idea being yelled at Rockstar, there are still no private lobbies available in Red Dead Online - minus the odd glitch that enables you to do so. If Rockstar supposedly wants to keep people playing the game, even without new major content, it's time they provide the community with a vital tool that allows them to enjoy the game exactly how they want to.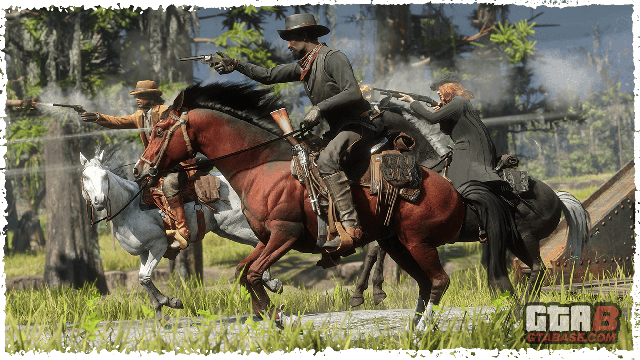 Returning Outlaw Pass Content
It's now almost certain that we will never receive any new Outlaw Passes or further installments in the Quick Draw Club. Rockstar Games should make all past cosmetics and items from passes available to purchase - either from Madam Nazar or through the catalog.
PC players missed out on Outlaw Pass 1 and were never given an opportunity to unlock the rewards; the overall player base has also increased incredibly since each pass expired and a large number of players are eager to have the option to own cosmetics like the frontiersman outfit.
Admittedly, a counter-argument to this idea is the simple fact that many bought the Outlaw Passes because of the idea of 'exclusive' content and would feel scammed to see new players galloping around the frontier in an outfit they thought would never return.
Surely at a point in Red Dead Online's history as low as this, it would be far better to allow all players to be able to enjoy every single little piece of content that is left in the game - it's not like a rare Outlaw Pass 1 Sadie Adler outfit has quite the weight and exclusivity of 'rare' outfits in games like Fortnite...
Previous Halloween Pass items should return too, and that brings me to my next point...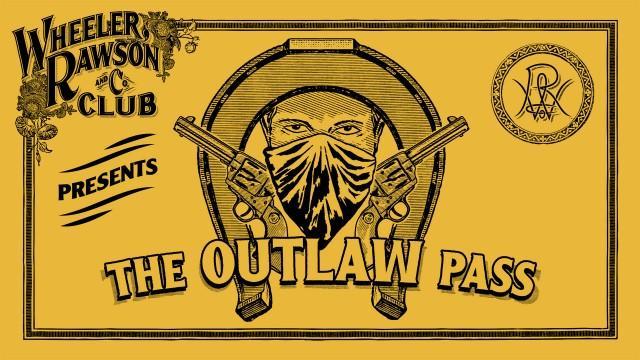 Make seasonal content available all year round
Rockstar has confirmed they will continue to provide seasonal content - meaning they will make the Halloween Call to Arms maps and PvP modes such as Fear of the Dark available during the Halloween period, or the festive Call to Arms maps and snow available during Christmas.
These events create the illusion of Rockstar continuing to provide an active online service and might give some players something to look forward to, but when players are already complaining about a lack of content, why lock away a relatively significant proportion of actually enjoyable content and only have it active for a number of weeks each year?
Rockstar Games should make all of this content available to play at all times - increasing the options of what people can play will make the game seem far more appealing than its current state where no real new content is on the horizon.
If Rockstar wants to continue with their seasonal events... re-release Halloween Pass items at Halloween, give very good bonuses on seasonal content, and bring back the snow only at Christmas - maybe daily Halloween events where the sky turns its usual stormy orange?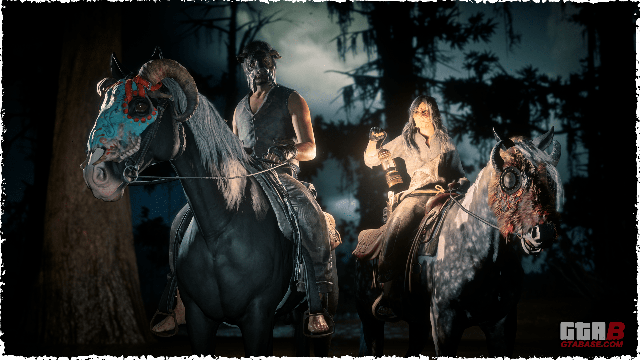 Bring. Back. Limited. Time. Clothing.
The same five words that have been chanted by the Red Dead Online community most Tuesdays since the very first item of limited-time clothing was released. Again, why hide away content when players are complaining about a lack of it?
True, clothing isn't exactly content, but it is far better than nothing and the idea of almost 30 more items of clothing being added to the catalog would be greatly received by a lot of the community.
As I keep trying to reinforce, we know no more major content will be being added to Red Dead Online, so why not utilize all existing content in an effort to "beef out" the game and ultimately increase the options available to players?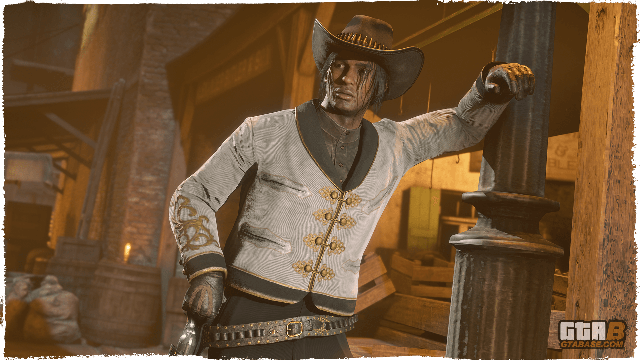 More Telegram Missions and Call to Arms Maps
Rockstar has confirmed that new telegram missions are on the way - but this is something we've been expecting since February 2021, when the first batch of three arrived, with close to 200-300 audio lines in the files indicating more on the way.
As we can already hear the audio lines from Josiah, its been pretty easy to piece together what these unreleased missions have to offer - here's a very handy video from data-mining YouTube McDizzleGaming:
According to his calculations there seems to be about 6 missions worth of voice lines left - hopefully, we will see some soon.
What's of most interest though is how Call to Arms maps can be added. We know we won't be receiving any DLCs, other than for bug patches, but Call to Arms maps can be created and released simply via server-side updates. This means there is potential for Rockstar Games to keep adding new maps in the future just like with new PvP modes/maps.
At this point, new content is better than no content regardless if it isn't on the level of heists or new properties - understanding that Red Dead Online will almost certainly receive nothing on that scale anymore is important; all we can hope is that Rockstar improves on what we already have.
Release unreleased clothing variants
The Quick Draw Club introduced a lot of new clothing, most of which was very well received by the community - but what many don't know is that hidden away in the game files are a ton of color variants for most of the new items.
As showcased below by u/TwinkieSnake over on r/RedDeadFashion, there are a lot of really good-looking variations of existing clothing present within the files that Rockstar should be able to sell in the catalog!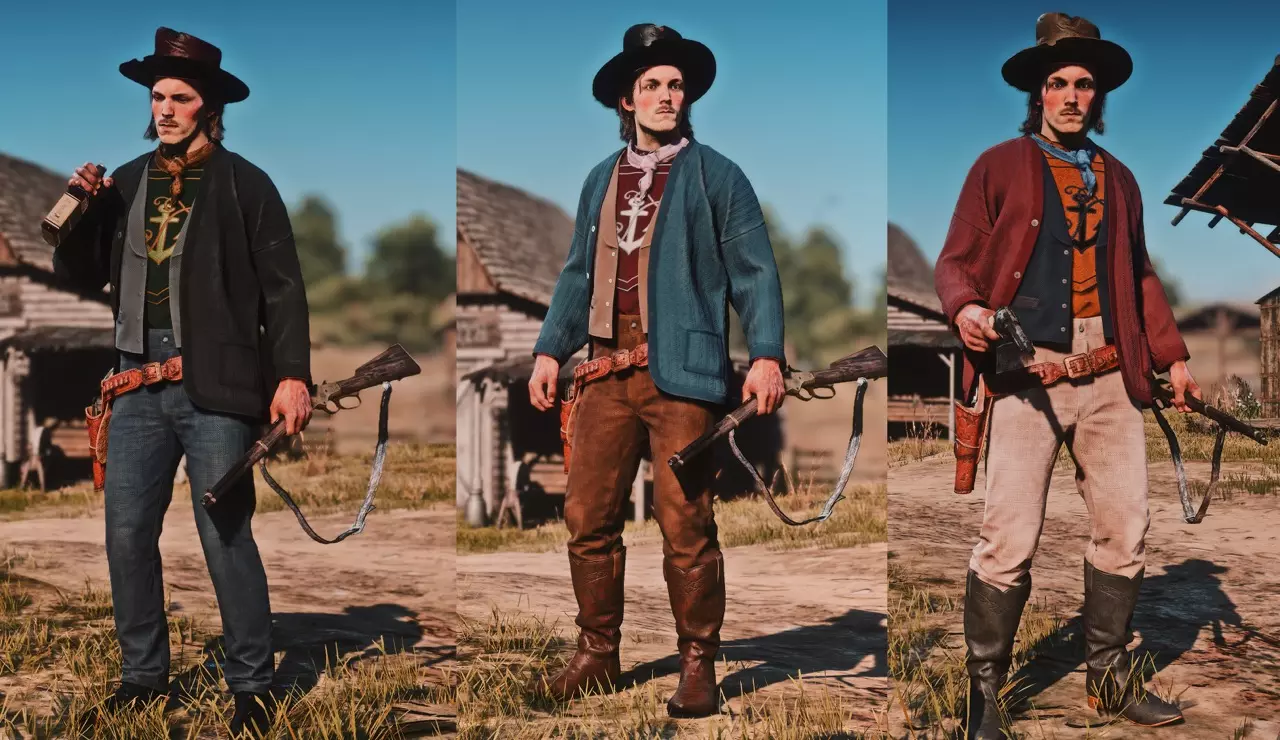 Image credit: u/TwinkieSnake
Red Dead Online: A world of possibility
The Red Dead Online community has spent the last three years dreaming up exciting ideas and ways to make use of the game's seemingly endless possibilities.
The ideas I've mentioned today don't come close to the true potential of what Rockstar Games could have offered, but the fact that we won't see the likes of owning mansions or heists is a reality the community sadly has to face.
Hopefully, Rockstar finds the time to ensure Red Dead Online is left in a better state than at present - the changes suggested in this article aren't massive, but would go a long way for many players.