New Mode "Call to Arms"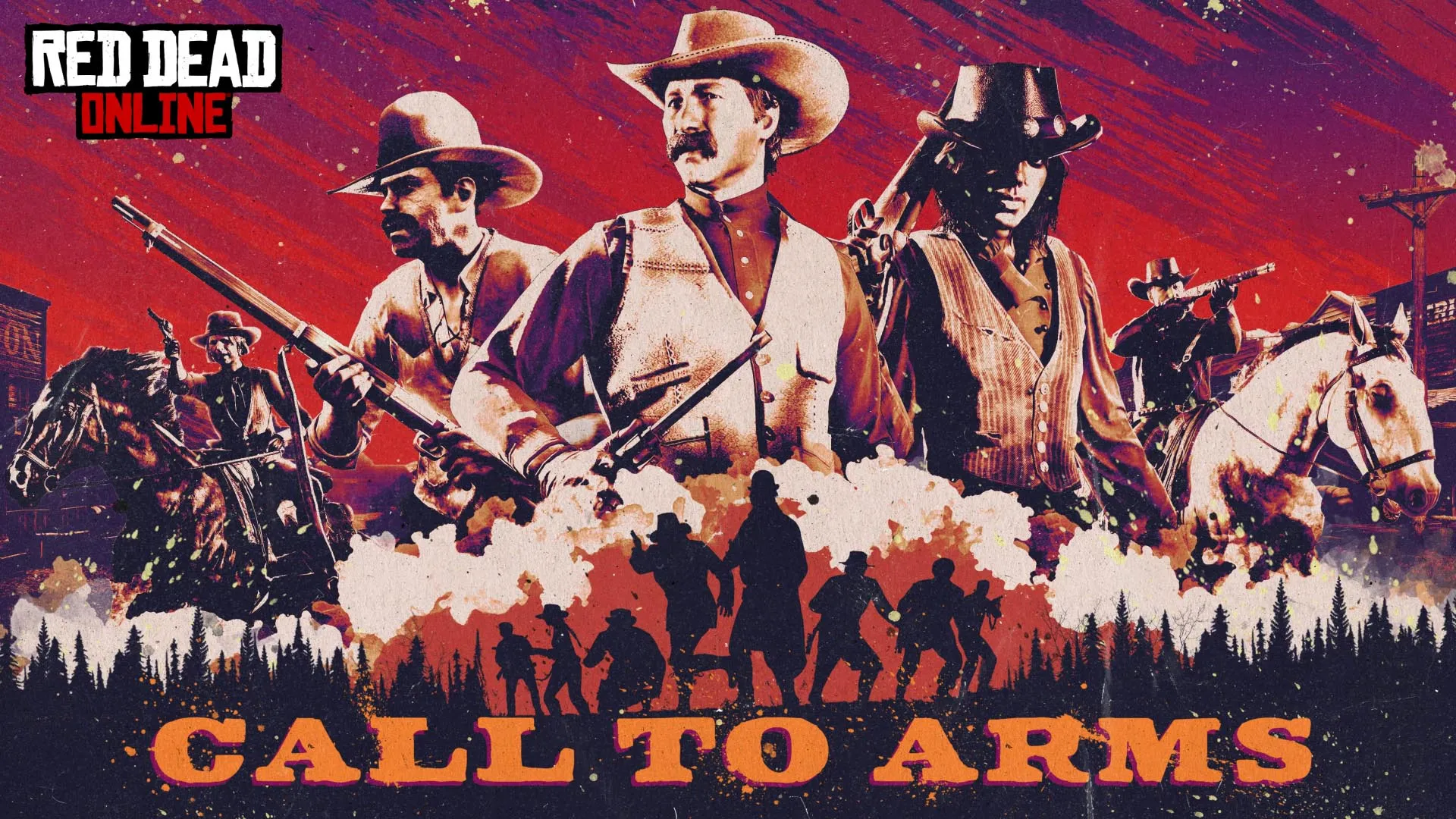 In Call to Arms, you and your friends have to protect various locations from up to 10 waves of enemies. This mode is playable around various locations, such as Blackwater, Fort Mercer, Valentine, Strawberry, and MacFarlane's Ranch.
First, check your Camp Lockbox for a new Telegram from "J." Call to Arms will then become available to launch at any time by selecting the requisite Telegram in your Satchel.
Playing Call to Arms this week will make you earn 3X RDO$, XP & Gold.
The Quick Draw Club No. 2
The Quick Draw Club No. 2 is now available until September 6. The Quick Draw Club No. 1 members who purchase the second pass within the next two weeks will receive RDO$300 and 2,000 Character XP within 72 hours.
Bonuses & Discounts
Visiting all four Blood Money mission-givers this week will land you an extra RDO$100, delivered within 72 hours.
-5 Gold Bars
40% Off
Moonshine Shack Upgrades and Bar Photographs
30% Off
Moonshiner Cosmetic Role Items
Norfolk Roadsters
Emotes