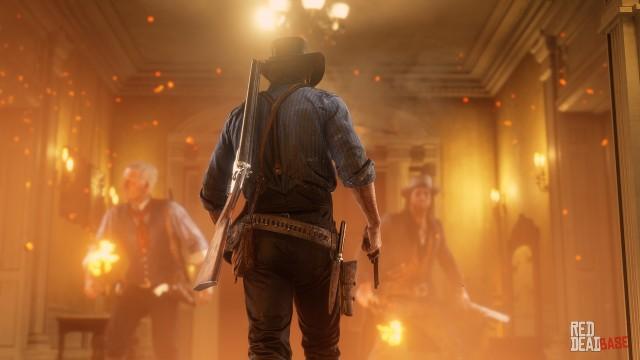 To this day no video game has come close to the experience provided to me by Red Dead Redemption 2.
Quite a bold statement, yes, but even now, four years after its launch, it is the game I'll always go back to. Nothing I'd played before and that I've played since has compared - a four-year-old video game still competes, and almost always comes out on top against even the newest of releases.
Let me take you back to the first few hours of my first-ever play-through of Rockstar Games' unimaginably incredible prequel to Red Dead Redemption - when I'd already decided I'd fallen in love with the game a mere fraction of the way through.
Fresh out of the Grizzlies
After what seemed like a relentless couple of hours, Arthur and the gang forced their way out of the hostile Grizzlies West region of the map and settled into Horseshoe Overlook. Totally absorbed in the sheer desperation echoing throughout the gang, I take it upon myself to go hunting for gravely needed food upon the request of Pearson.
I'm roaming a few hundred meters outside of camp, totally dumbstruck by the scale of the world finally unfolding ahead of me after being crammed into a cold, claustrophobic scene of white and grey.
The game has got me convinced I need to find meat for camp quickly - as if the lives of all my new companions depend on it (they probably do) - and I get caught up in the feeling of hopelessness and try to hunt a horse. Yes, a horse. I'm sure Pearson would have been delighted with me dragging a horse carcass back into camp, but at the moment it feels like anything is needed.
Upon reflection, there was no real rush, no true necessity to panic over the camp's lack of food - the game wouldn't end two hours in just because I'd killed off the entire gang through starvation. Instead what's clear is that Rockstar Games have done a seriously impressive job at setting up the game's tense atmosphere and I've been pulled straight into it.
All of a sudden I'd become Arthur Morgan - hungry and desperate for food, desperate to provide for camp. I'd looked around for a deer or rabbit, not found one within ten seconds, and decided a horse would be better than nothing.
It is a story of what's to come... Immersion. Bucketloads of immersion. No other game has left me feeling as routed in its world and character as Red Dead Redemption II did and continues to do. It's entirely down to Rockstar's unbelievably talented team of developers, crafting an open world like no other.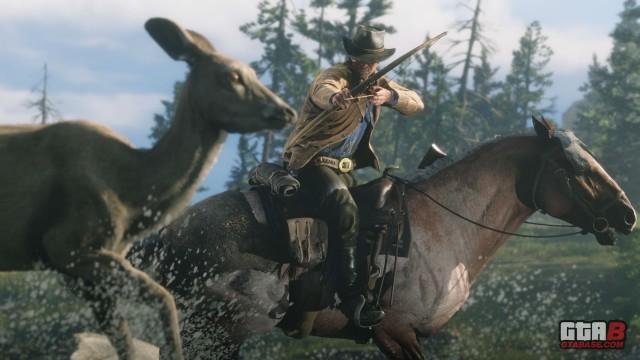 A world like no another
The quality of the world of Red Dead Redemption II has certainly stood the test of time. Across five states, Rockstar Games managed to perfectly portray pretty much every classic American biome, seamlessly stitching sprawling heartland into rugged valleys and into snowy mountains in such a natural way.
One of the main reasons I find myself continually gravitating back toward the game is simply the atmosphere of the world itself. It is immersion at its absolute finest. In fact, this article is being written whilst I sit watching the happenings of Van Horn, the sounds of distant fog horns and Woody Jackson's immaculate ambient soundtrack drawing me into the scene as if I were there.
Every single time I embark on another play-through, I discover something new. The world is alive - teeming with wildlife and populated with locals who each have their own daily routines. You can spend hours roaming the open world ignoring all missions and side-quests, simply exploring and feeling as if you've been transported back to the late 19th century.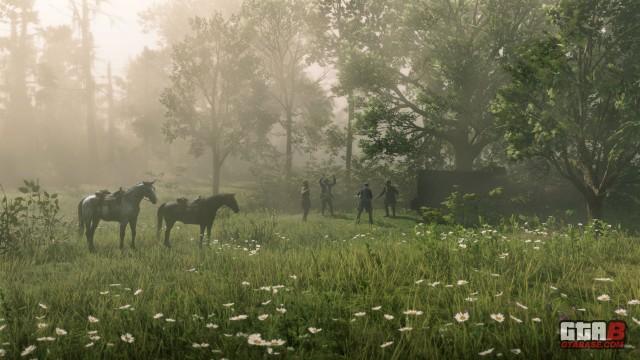 Story-time with Rockstar Games
So we've got a stunning open world, bustling with life and full of immersive details - all that's left is a good story and good characters... and boy did Rockstar go to town with their story writing. You're hooked from the very start, desperate to learn the fate of Arthur Morgan and the Van der Linde gang as they flee west in an effort to escape the seemingly endless reach of the law.
The story is so compelling you'd find yourself desperate to finish it in one sitting (impossible considering it lasts upwards of 50 hours!), whilst at the same time, feeling perfectly content to explore the open world and all it has to offer outside of the story.
Arthur Morgan remains a fan favorite and rightly so. Rockstar's impeccable script writing and Roger Clark's utterly impressive performance capture work resulted in the perfect playable protagonist. In fact, there's not a single poor performance from the game's entire, immense cast - every character feels right and interacts with each other just as you'd expect.
Red Dead Redemption II is like watching thirty of your favorite movies back to back - with the added bonus of being able to feel as if you are the main character throughout. It truly is a piece of art.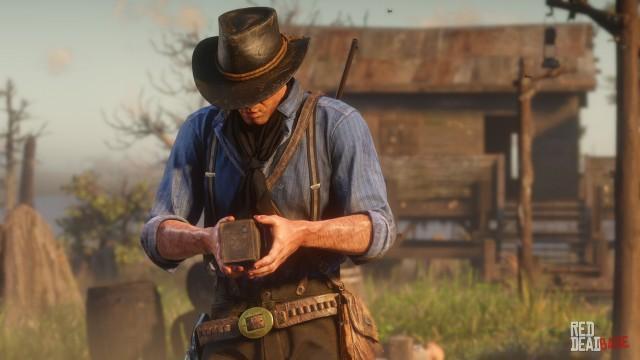 Hope for the future
It's inevitable that GTA 6 will continue Rockstar Games' impeccable legacy of open-world titles. If Red Dead Redemption II is anything to go off of, we can expect a visually stunning open world, packed with immersive features and topped off with a killer story and characters.
Considering GTA V is nine years old, and GTA 6 is seemingly only a couple/a few years away, it's an exciting time ahead and you can only imagine just how impressive it will turn out to be.
If there's one thing for certain, Rockstar likes to push polished projects. Red Dead Redemption II was no exception. In fact, I'd go as far as saying that Red Dead Redemption II sits as the prize, polished jewel in Rockstar's hefty collection.