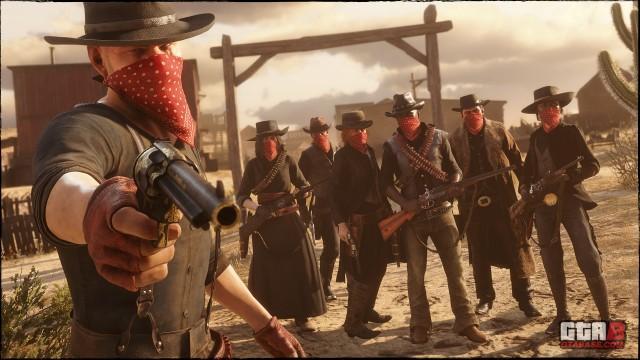 Will Red Dead Online's crew scene help the community survive without updates?
Rockstar may not be updating this game but the crew scene has kept the community going for years and I believe it will. This article will explain the history of the crew scene, its biggest crews, and the different types of crews.
I would like to thank the people that spoke with me after I reached out to them. This article could not have been done without your help so thank you all. If not for the game's thriving crew scene I believe many of the people playing the game wouldn't be playing it.
I first got started in the crew scene on Playstation in June 2022. Little did I know that the crew scene was massive and would play a role in the community's future. It may have tons of drama but it is so intriguing and interesting to be in and see.
I have met so many people, truly amazing people, but I have met some not-so-good people as well. To understand the crew scene and some of the crew we have to go back to the beginning of the game.
The Beginning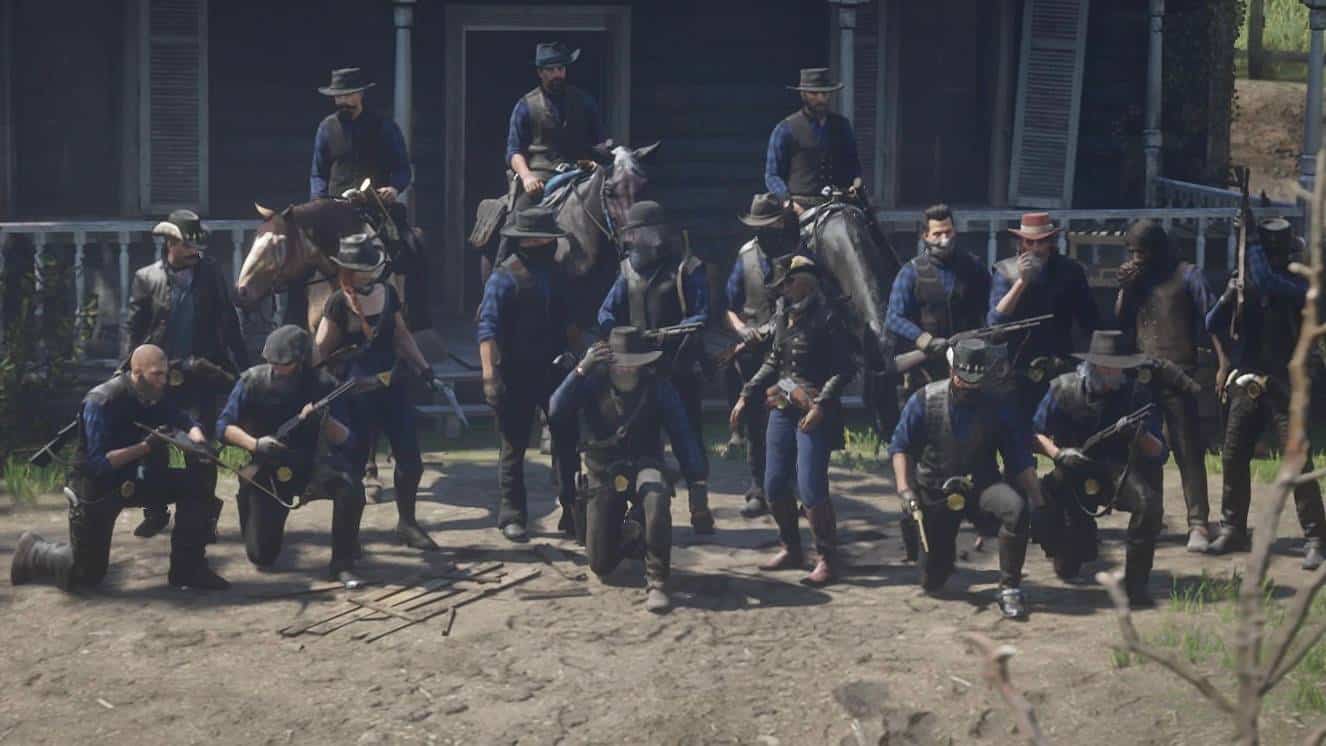 Some of the game's most notorious crews have been around since its beginning. A group called The Reaper Lords who have earned the title of "Red Dead's most disciplined crew" started in Grand Theft Auto Online as a massive biker clan.
The crew had plans to move to Red Dead right around when the game was out. The dynamic of this crew and its story is quite interesting, while I won't dive too deep into the crew in this article here is a video that was made. This is the video that put the Reaper Lords on the map.
The group has come into controversy in the community. I personally am not aware of the state of that crew but I do know it's a fraction of what it once was.
In the golden age, many crews consisted of every category. Role players, PVPers, mafias, and government crews were abundant. Many of these crews fought each other all the time, and some of these battles would last for hours. I once heard of a battle that lasted for 9 hours!
People were very serious about territory and fought to the bone for it. Most crews tend to choose Big Valley, Saint Denis, and The Heartlands as territory. New Austin, Fort Mercer, in particular, has always been popular.
I've constantly heard about how back then, there was more dedication to the crew scene. While today, there is still dedication I personally believe that the dedication that once existed is gone.
Many if not most groups from the days of beta are either gone or have lost the popularity that they once had. New crews have risen in their place and many of those crews continue to fall. Many people I have talked with believe the community will never recover to what it once was.
Recruitment and the factors of downfall
I will dive deeper into particular groups in certain sections where they respectively belong. When all the groups started springing up it gave hope to the community.
The game has always had the potential to have a bigger community than Red Dead. The thing I have noticed with the crew scene is how long it feels.
Being in a crew for just two weeks can feel like two years because so much can happen. The crew scene is unpredictable and always changing.
Most crews in this game will usually only last for a month. That is the case with most crews and since being in the community here are the three biggest factors I've noticed:
Members of the crew get bored with the game. It is hard for people to stick around in a game when it's not being updated. Many players get bored of the game after they've reached rank 100 or even before. Members being bored leads to less activity which helps the crew fall apart
Drama has got to be the biggest factor. The drama in the community is absolutely crazy but quite entertaining and stupid. I have seen crews fall apart in less than a week due to drama. Many people don't want to be a part of stupid drama. I mean it is just a video game. The Crime Family portion of the community is VERY notorious for its ridiculous drama. I mean it is very crazy how it's always happening. Again, I will dive into the crime families individually.
Not wanting to do PVP is another big factor. Many players don't want to do PVP for many reasons. I've noticed that some people are afraid, they aren't good, they want to be "flower pickers" or they don't wanna be involved in the drama. This causes big divides in crews.
It is surprising how many groups are still around even with the big three factors.
Some crews have over a thousand members, and you have to ask yourself. How do so many of these crews have lots of members? Well, I'll tell you how.
The subreddits for Red Dead: R/Red Dead Posses were the biggest recruitment hub for crews at one point. The crews would pay the actors of RDR2's story mode to endorse the crew in a cameo. It was a subreddit where everyone would go to find people to play with for years. But, the sub is no longer what it used to be. For a long time, the sub was plagued by the crime family's drama and rants about each other. These threads would be a back and forth fights to get the last word in. It got so bad that in August or September a leader of a crime family crew was borderline doxxed on the subreddit. The mods of that subreddit have done an amazing job at stopping the drama. If you guys are reading this, thank you. I hope the sub can recover to what it once was but I doubt it ever will
Discord: RDO's discord and RDR2's discord servers both respectively have thousands of members. And I mean thousands. In these discords, you can find people to play with and post about your crew. From the people I've talked with, the average number of new members they get when they post on these servers is about 10 per post.
In-game: My personal opinion is that this is just the best way to get members. Many crews including mine don't talk in a party and instead talk in the in-game voice chats. It's how I've met so many awesome people in the game. I think in-game recruitment is now the main way to find new members.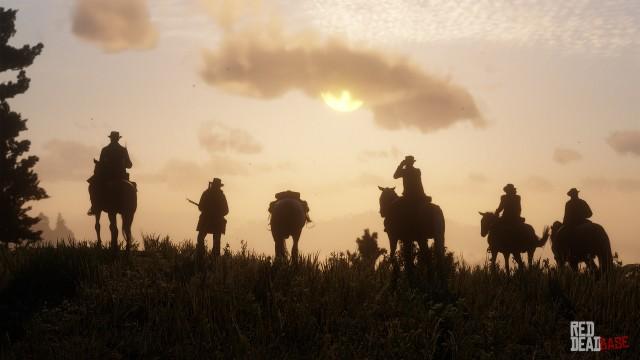 The different types of crews of Red Dead Online
This section contains different viewpoints throughout the community.
Native American crews
The Native American crews are a pretty quiet side of the community. Yes they exist and there are big ones but they aren't very noticeable. Apache, Cherokee, Northern Cheyenne, Arapaho, and Lakota are some decent size ones. The Council of Three Fires is big as well.
These crews use bows so that gives them a big challenge when going against other crews. Another common opinion people share is that members of these groups aren't native.
Northern Cheyenne and The Freeman Tribe are some pretty cool and awesome groups I've met. I would join those groups if you are just starting out in the crew scene. These two groups are on PS4.
Military crews
These crews typically have small amounts of members but are less complex. They have ranking systems that consist of IRL military ranks and would be led by a general. These groups are more common on Xbox. A lot of these groups have state names in the names so it's quite easy to get these crews mixed up.
The military crews are known to stay away from the PVP scene but don't fight unless provoked. Many agree that these crews aren't too good at PVP when it comes to actual fights. Big Valley, Fort Wallace, and Fort Mercer are common areas for these crews.
Another common opinion is that these groups have very tight rules. West Elizabeth Regiment on PS4 is a good military group.
Government crews
The government crews had some of the largest members and consisted of a full-on structure like the U.S. Presidents, Senators, a law system, and more.
These types of crews go viral but eventually die out just as quickly. PVPers are known to hate these crews because of their sizes and many find them cringy.
When these crews are organized and good at what they do, it's impressive. Very impressive. Big Valley and Lemoyne are very common home areas for these crews.
The Cowboy crews
Cowboys are usually medium-sized crews in members. Regarding fighting, it depends; some are griefers and others don't fight unless provoked. The two types are outlaws and neutral gangs.
These crews are known to have had some of the best PVPers in the community. Many of these groups are known to have hung out in The Heartlands and New Austin.
Helwalkers is an awesome Cowboy/Outlaw-themed crew on PS4 that would be good to join which is led by an awesome leader.
RP crews
These are chill crews, definitely not involved with the rest of the community. It's harder to do on consoles due to restraints but people make it work.
On PC, these crews are very impressive, and even on console, they are. It's groups like these that bring much life into the community
Crime Families
The Families are typically medium-sized. Many share the opinion that long ago there was respect among families and things were pretty good. Now the common opinion is that the Families are hated by most of the community and a lot are racist, toxic, and still hated by many to this day.
The Families make their base in Saint Denis and Braithwaite Manor. The Families (not all) also base themselves on the Blinders from Peaky Blinders.
The Fellas Crime Syndicate and Fenian Brotherhood are on PS4 and are chill groups that aren't like the rest of the community.
Xbox Crews vs Playstation Crews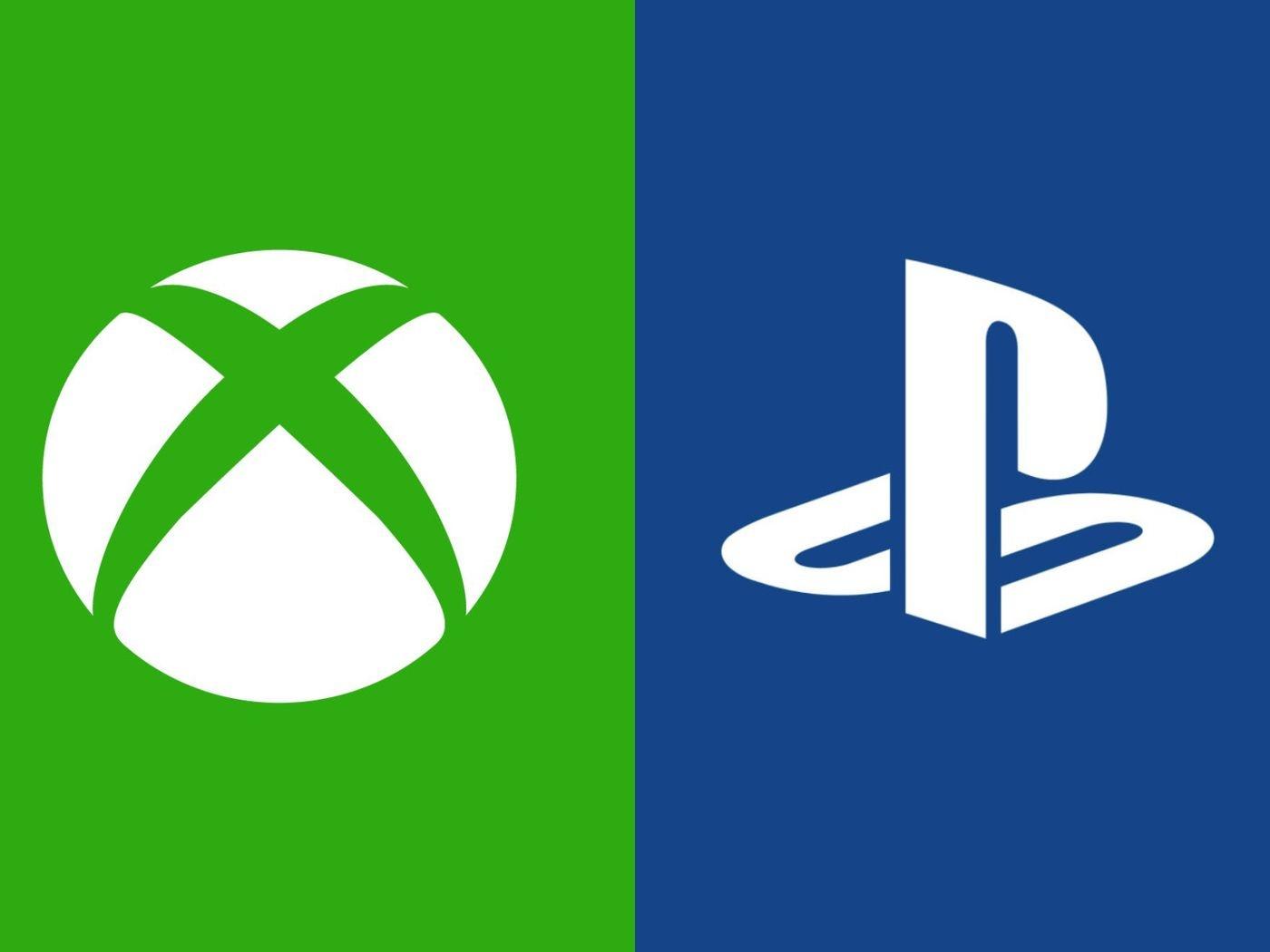 Before writing this article, it was mainly gonna be about Playstation. But, I've found out some more about Xbox's posse scene, which is shocking.
I found a crew discord that someone sent me a link to and it had tons of Xbox crews. The list was massive. I talked with the mods of this server about the differences between Xbox and PS crews.
From what I gathered Playstation crews are family-style ran crews and more into RP. Xbox is said to have a top-tier PVP community that is more aggressive than Playstation.
I was pretty surprised when hearing that but seeing the list of crews on Xbox shocked me at how many were still around. Unfortunately, I don't have much info on Xbox's crew community.
The current state of the Crew Scene
There is an ugly scene about the crews that people will not admit. It is broken and will never be restored to its former glory. There used to be a code of honor and respect amongst the crews but it is long gone.
Now, crews constantly attack each other and even solo players who are doing nothing. Many crews have become extremely toxic and have broken apart.
Many of the crime families have become nothing more than griefers, toxic players, and booters. People will try and bring back the old days but they won't come back.
These types of crews use off-radar glitches, defense mode glitches, booting, and other cheats to win. Some of these crews only care about winning, they will do whatever it takes to win.
The good crews that make this community awesome are few and small, many are gone.
The future of the Red Dead Online's Crew Scene
The Red Dead Crew scene will forever impact the community and its players. The community will look back on the glory days years from now, reminiscing about what once was. But what does the future hold? It's obvious that Rockstar canceling the game's life has impacted its community.
Many believe that the game will not receive updates again. I believe groups will continue to dwindle out and the game will become wilder. The last crews will continue to fight for control and dominance over the community.
Solo players and their buddies who aren't in crews will, of course, continue to play the game of course but numbers will of course dwindle. Many people who join crews often encounter people that they know or are familiar with because of mutual friends.
The community will grow smaller and people will know each other. I see it so many times and it's happened to me a lot lately. Booters will be a big power force going forward, the reason why so many crews do this is because Rockstar abandoned the game. It's the wild west, and way wilder than it should be.
Those good crews, the ones that make the community good will fade out. My message to those crews: Hold the line! Continue to stay around, play the game, and don't worry about the drama. Stick together and keep it going.
I hope that the last of the community can hold out, this game's community doesn't deserve to die of toxicity and bad crews. I wonder what the future will hold for GTA Online's crew scene…
Thank you for reading this article, soon we will post interviews that we conducted with people from all over the community. For those who aren't in any crews, will you join a crew?
A message to those I interviewed:
Thank you so much for giving me your time and explaining the community to me. Unfortunately, we could not fit the interviews in this article and soon we will come out with an article dedicated to the interviews. Thank you again, this couldn't have been done without you all!