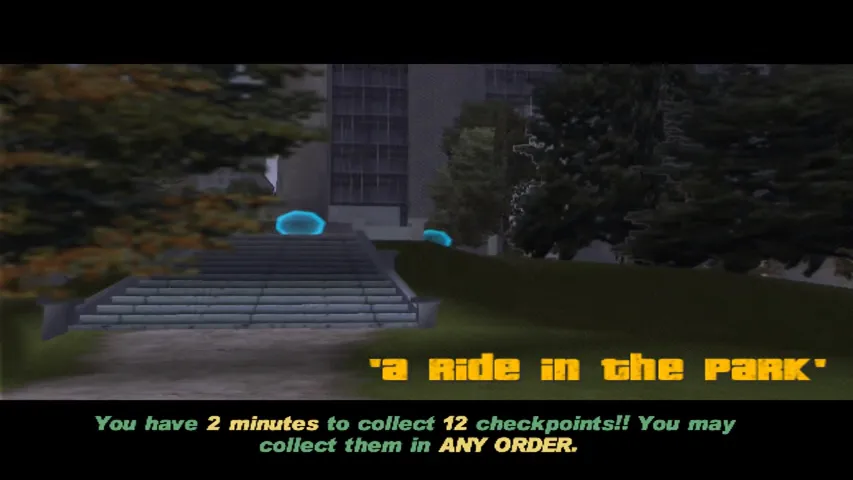 A Ride in the Park is an Off-Road Challenge in Grand Theft Auto III. It becomes available after completing Last Requests.
Drive through 12 checkpoints at the park.
This is an optional endeavor, but it is required for 100% completion of the game. It's not time-sensitive, meaning it can be played at any point, even after the main storyline is completed.
A Ride in the Park -
Off-Road Challenge

Details:

The "A Ride in the Park" side-mission is an off-road mission, where the player has to collect 12 checkpoints before the time runs out. The mission is triggered by entering the parked Landstalker near the barn in Belleville Park.

A timer starts once the first checkpoint is collected, and every checkpoint hit adds a 10-second bonus to the timer, up to 120 second to complete the mission.

The reward for completing the mission successfully is $30.000.
A Ride in the Park: Walkthrough
Below you find the optimal route to take for completing the mission in time: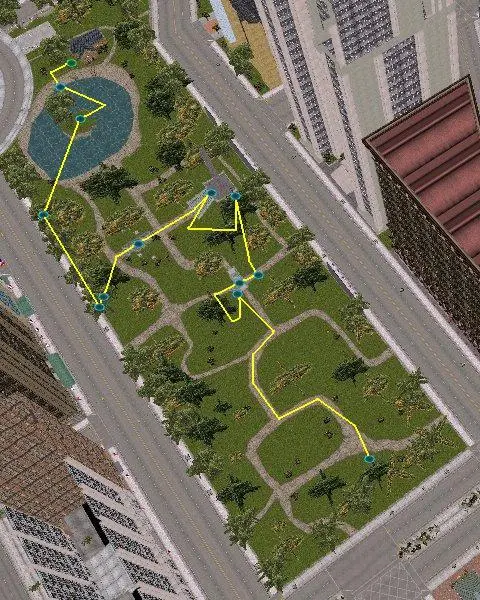 A Ride in the Park: Mission Info
Mission Type

Off-Road Challenge

Location

Belleville Park

State / Area

Staunton Island

Available After Mission (Story Mode)

Required for 100%

Yes
Rewards

$30,000

Featuring

Landstalker
A Ride in the Park: Video Walkthrough
Original Game Walkthrough (PS2, Xbox, PC):
The Definitive Edition Remaster Walkthrough:
Off-Road Challenges in GTA III