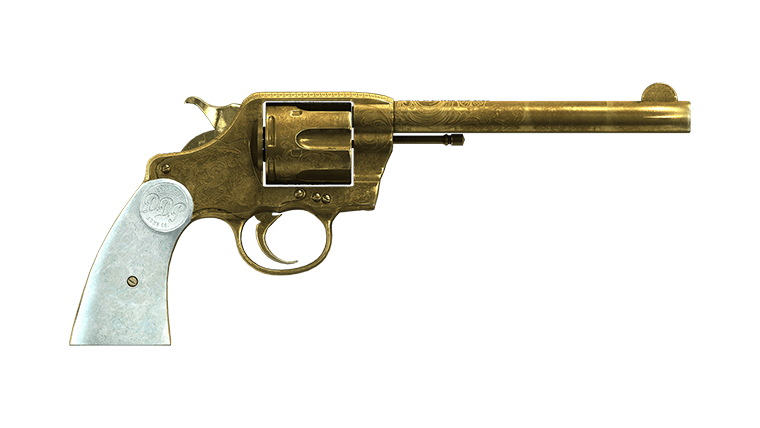 Because sometimes revenge is a dish best served six times, in quick succession, right between the eyes.
Weapon Statistics
Damage

70.00

Fire Rate

35.00

Accuracy

65.00

Range

20.00

Clip Size

6.00

Overall

39.20
Notes

Can only be unlocked by completing the "Treasure Hunt" Challenge. Getting 50 Headshots with the Double-Action Revolver unlocks an exclusive variation of the weapon in Red Dead Redemption 2.

Similar Weapons
Screenshots
Artworks
Video
This video shows how to complete the new Treasure Hunt and the Double-Action Revolver Headshot Challenge added with the "Doomsday Heist" update in GTA Online.