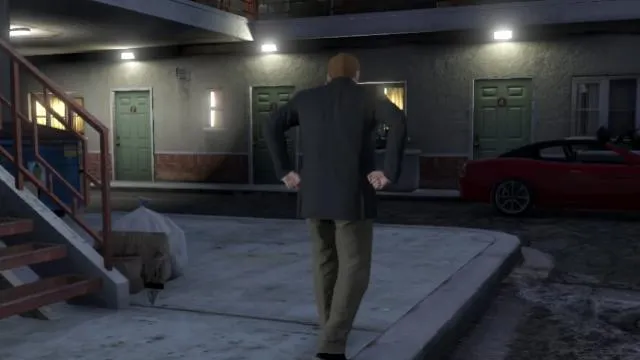 Surreal Estate is a Strangers & Freaks side mission in Grand Theft Auto V given by Josh Bernstein, involving protagonist Trevor Philips.
It's the 3° mission for Josh Bernstein, after the Closing the Deal mission.
This is an optional mission, not required for 100% completion of the game.
Surreal Estate - Mission Details:
Josh asks Trevor to burn down his mansion so he gets insurance money for it.
Trevor heads back to Josh at the Billingsgate Hotel. Josh rewards Trevor with another night of "bouncy" with a woman. Later that evening, Josh asks Trevor to complete yet another task. He also reveals that the woman he's been giving to Trevor is his wife.
Josh wants Trevor to burn down his house, the one that Josh was standing outside off in Extra Commission. Josh would get a huge payout from the insurance company if something was to happen to his old house.
Trevor head to Josh's old house. Once there, he uses a jerry can to pour a line of gas from the house to an outdoor grill around the back of the house. He ignites the gas, causing the house to engulf in flames. Trevor leaves the area hastily to avoid police attention.
Gold Medal Objectives (100%)
The following are the Mission Objectives required to obtain the Gold Medal in the mission "Surreal Estate":
Out of the Frying Pan: Complete without alerting the cops
Pyromaniac: Pour the gasoline trail perfectly in one go
Note: You can complete each Gold Medal requirement in multiple playthroughs of the mission. You don't need to obtain them all in one single playthrough.
Surreal Estate: Mission Objectives
Go to the

motel room

.
Collect more gasoline in Josh's

car

.
Go to

Josh's house

.
Pour a

gasoline trail

.
Shoot the gasoline trail to ignite it.
Leave the area.
Surreal Estate: Mission Info
Mission Type

Strangers and Freaks

Mission Giver

Josh Bernstein

Protagonist (Playable)

Trevor Philips

Location

Bilingsgate Motel, Innocence Boulevard, Rancho

State / Area

Los Santos

Required for 100%

No
Surreal Estate: Videos
PS3 / Xbox 360: Gold Medal Video Walkthrough
PC: Gold Medal Video Walkthrough