The Del Perro Heights, Apt. 4 is one of the High-End Apartments properties that can be purchased in GTA Online, located in Del Perro, North Los Santos.
It has been added to the game as part of the 1.13 High Life update on May 13, 2014.
This apartment features a different, updated interior, compared to the original high-end design.
The property comes with storage space for 10 vehicles.
How to buy the Del Perro Heights, Apt. 4 in GTA Online:
The Del Perro Heights, Apt. 4 can be purchased from Dynasty 8 Real Estate for a price of $468,000.
Enjoy ocean views far away from tourists and bums on Del Perro Beach with this lateral living opportunity for the super rich. If we can overpay for something, we have, and we're passing the expanse on down to you. Includes a 10-car garage.
Apartments Properties: Features & Customization
Property Information
Notes

Updated Interior Style.
Map Location: Del Perro Heights, Apt. 4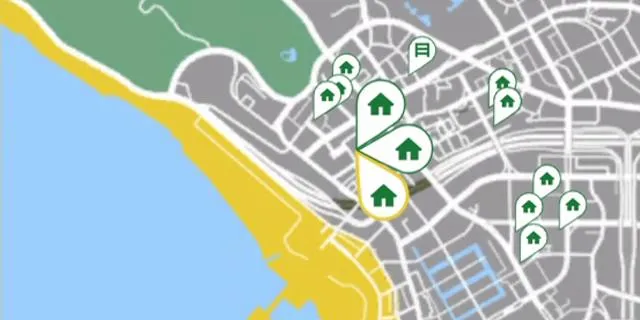 Release Information
Release Date

May 13, 2014

DLC / Title Update

1.13 High Life

Platforms

PC

PlayStation 4

Xbox One

PlayStation 3

Xbox 360
Apartment Windows Exterior
High-End Updated Apartment Interior