The Del Perro Heights, Apt. 7 is one of the High-End Apartments properties that can be purchased in GTA Online, located in Del Perro, North Los Santos.
The property comes with storage space for 10 vehicles.
How to buy the Del Perro Heights, Apt. 7 in GTA Online:
The Del Perro Heights, Apt. 7 can be purchased from Dynasty 8 Real Estate for a price of $200,000.
Luxury Del Perro Heights apartment complex! For all you voyeurs out there! This spectacular condo is one of the lower units so might not boast the best views, but all the buildings around you will have a direct eyeline into your awesome life 24/7. Includes 10-car garage.
Apartments Properties: Features & Customization
Property Information
Map Location: Del Perro Heights, Apt. 7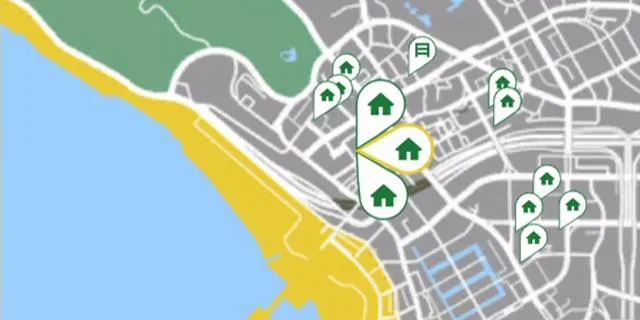 Release Information
Release Date

October 1, 2013

DLC / Title Update

1.01 Game Launch

Platforms

PC

PlayStation 5

Xbox Series X|S

PlayStation 4

Xbox One

PlayStation 3

Xbox 360
Apartment Windows Exterior
High-End Apartment Interior