The 1561 San Vitas Street, Apt 2 is one of the Low-End Apartments properties that can be purchased in GTA Online, located in Vinewood West, North Los Santos.
The property comes with storage space for 2 vehicles.
How to buy the 1561 San Vitas Street, Apt 2 in GTA Online:
The 1561 San Vitas Street, Apt 2 can be purchased from Dynasty 8 Real Estate for a price of $99,000.
Original features! This cozy apartment in West Vinewood had only one owner, who didn't update a single thing since he moved in there 40 years ago and then passed away - it was days before anyone noticed. Includes 2-car garage.
Apartments Properties: Features & Customization
Property Information
Notes

FREE by purchasing the Criminal Enterprise Starter Pack.
Map Location: 1561 San Vitas Street, Apt 2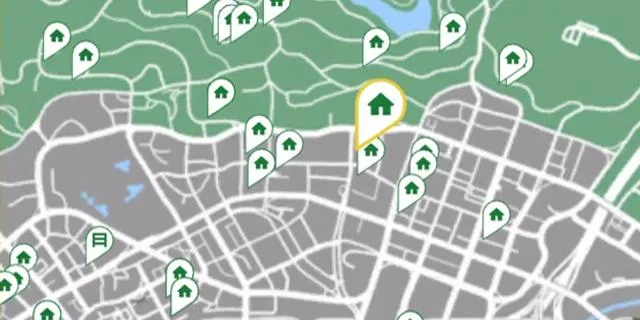 Release Information
Release Date

October 1, 2013

DLC / Title Update

1.01 Game Launch

Platforms

PC

PlayStation 4

Xbox One

PlayStation 3

Xbox 360
Low-End Apartment Interior