The 2868 Hillcrest Avenue is one of the Stilt House Apartments properties that can be purchased in GTA Online, located in Vinewood Hills, North Los Santos.
It has been added to the game as part of the 1.31 Executives and Other Criminals update on December 15, 2015.
The property comes with storage space for 10 vehicles.
How to buy the 2868 Hillcrest Avenue in GTA Online:
The 2868 Hillcrest Avenue can be purchased from Dynasty 8 Real Estate for a price of $672,000.
The previous owner of this gorgeous cliffside manor died doing a yoga pose on the rear balcony railing... but at least they got the Snapmatic shot. Its a tough act to follow, but if you're rich and stupid enough to buy into this neighbourhood you're already most of the way there. Just follow your fragile heart.
Apartments Properties: Features & Customization
Property Information
Notes

The interior design of this Stilt House features Waterfalls
Map Location: 2868 Hillcrest Avenue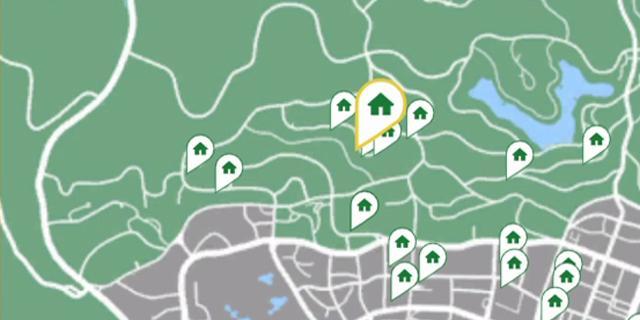 Release Information
Release Date

December 15, 2015

DLC / Title Update

1.31 Executives and Other Criminals

Game Edition

GTA Online

Platforms

PC

PlayStation 4

Xbox One
Stilt House Apartment Interior