The 2044 North Conker Avenue is one of the Stilt House Apartments properties that can be purchased in GTA Online, located in Vinewood Hills, North Los Santos.
It has been added to the game as part of the 1.31 Executives and Other Criminals update on December 15, 2015.
How to buy the 2044 North Conker Avenue in GTA Online:
The 2044 North Conker Avenue can be purchased from Dynasty 8 Real Estate for a price of $762,000.
The property comes with storage space for 10 vehicles.
Apartments Properties: Features & Customization
Property Information
Notes

The interior design of this Stilt House features Waterfalls
2044 North Conker Avenue Description:
San Andreas is a place where property values can only go up and high magnitude earthquakes never happen, so where better to balance a luxury apartment on stilts over a steep hillside in a crowded residential area? The first time you feel yourself and everything you own sway in a light breeze you'll be surprised how good this sounded on paper.
Map Location: 2044 North Conker Avenue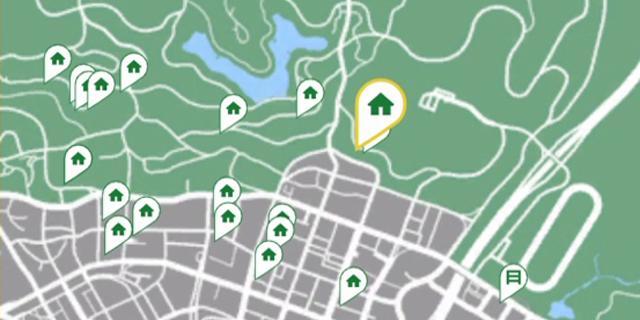 Release Information
Release Date

December 15, 2015

DLC / Title Update

1.31 Executives and Other Criminals

Game Edition

GTA Online

Platforms

PC

PlayStation 4

Xbox One
Stilt House Apartment Interior