The 2874 Hillcrest Avenue is one of the Stilt House Apartments properties that can be purchased in GTA Online, located in Vinewood Hills, North Los Santos.
It has been added to the game as part of the 1.31 Executives and Other Criminals update on December 15, 2015.
The property comes with storage space for 10 vehicles.
How to buy the 2874 Hillcrest Avenue in GTA Online:
The 2874 Hillcrest Avenue can be purchased from Dynasty 8 Real Estate for a price of $571,000.
The tinnitus and smoker's cough are telling you that you've seen too much inner-city living, and we're telling you that this fantastically expensive apartment in leafy Vinewood is the answer to decades of hardened self-abuse. From here, you can gaze out across the whole town every morning as you retch into your green juice and paleo breakfast burrito. Just keep reminding yourself you're glad to get away from it all.
Apartments Properties: Features & Customization
Property Information
Map Location: 2874 Hillcrest Avenue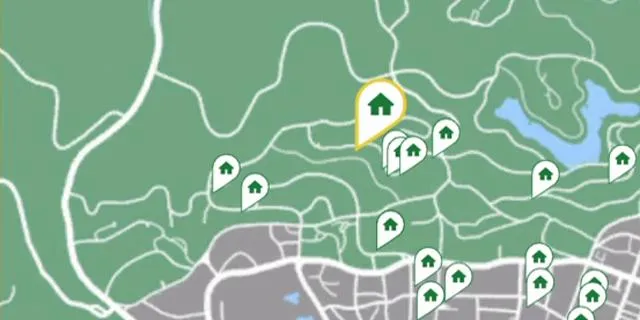 Release Information
Stilt House Apartment Interior