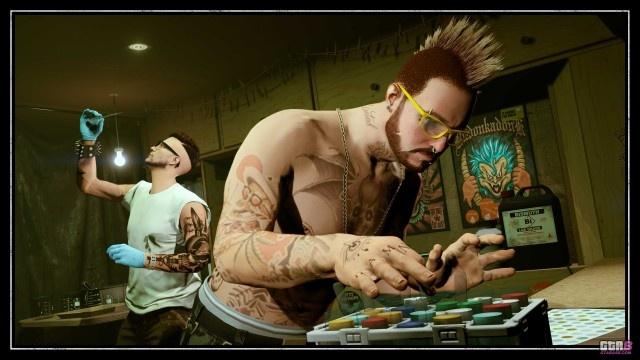 Release Date

December 13, 2022

DLC / Title Update

1.64 LS Drug Wars

Game Edition

GTA Online

Platforms

PC

PlayStation 5

Xbox Series X|S

PlayStation 4

Xbox One
The Acid Lab is one of the Large Vehicle Properties that can be obtained in GTA Online. It has been added to the game as part of the 1.64 LS Drug Wars update on December 13, 2022.
Installed in the rear back of the Brickade 6x6 vehicle and stored inside "The Freakshop", the Acid Lab gives you access to a new business, which allows you to source, manufacture, and sell Acid to earn income.
This Acid Lab operates similarly to existing businesses: source the ingredients, either by ordering supplies or procuring them using brute force, then manufacture and sell your product to those looking to open their third eye just a little bit wider. Check out our dedicated guide on how to make money with the Acid Lab.
How To Get the Acid Lab in GTA Online:
After completing the "First Dose" missions and acquiring the necessary lab equipment, players can install the Acid Lab business in the rear of the new MTL Brickade 6x6, a heavy-duty vehicle stored inside "The Freakshop".
The Acid Lab can be installed for a price of $750,000. However, GTA+ Members will get to install the Acid Lab for FREE, and can also enjoy a 50% boost to Acid production speed through the Membership event period.
Players can request and drive their Acid Lab / Brickade 6x6 while in Freemode, along with the Maibatsu Manchez Scout C motorcycle, which is used to deliver Acid Product. The Acid Lab can also be given a custom name.
Sourcing supplies can be as easy as paying Mutt to order them, or you can get your hands dirty by reclaiming runoff from Humane Labs, stealing grain and volatile chemicals. Rolling up your sleeves and putting in a short shift yourself will even boost production speeds. Once cooked, the final product will need to be delivered to prospective buyers and kept out of the hands of the authorities.
Acid Lab Business Upgrades:
An Equipment Upgrade can be added to the Acid Lab when customizing it inside The Freakshop Vehicle Workshop.
To unlock the Equipment Upgrade, you must call Dax and complete 10 Fooligan Jobs. It then costs $250,000 to acquire it.
This will increase production speed and the sale value of the Acid Product.
The Freakshop Map Location
While the Acid Lab is a movable business, as it's installed in the rear of the Brickade 6x6 vehicle, it can be parked and stored inside The Freakshop.
The Freakshop is a large warehouse located at the north end of the Mirror Park Railyard in Mirror Park. You can see its map location below: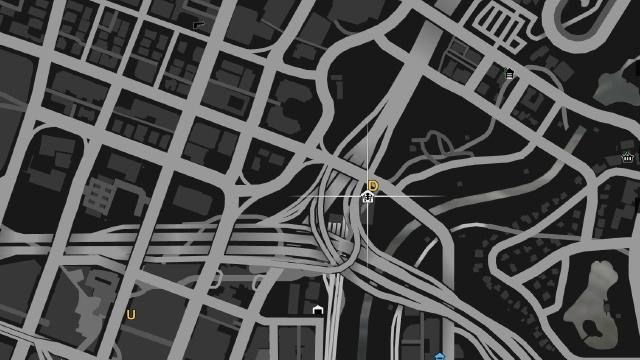 Acid Lab Screenshots
Acid Lab Artworks
Acid Lab Videos
Coming soon.