Today Rockstar Games made three existing cars now available to purchase at Southern San Andreas Super Autos. There's also a cool GTA$1,000,000 Bonus for those who pre-ordered a digital copy of Red Dead Redemption 2, this also stands for new pre-preorders by October 15th. Plus new Bonuses, Discounts and more! Keep reading below...
Los Santos is awash with money making opportunities this week - from a GTA$300K kickback to double rewards on remixed Adversary Modes through the 15th. There's also new inventory at Southern San Andreas Super Autos, new liveries and mod options, a site-wide sale at Elitás Travel, discounts on fan favorite vehicles like the Dinka Jester Classic and more.

And all players who've pre-ordered any digital edition of Red Dead Redemption 2 by October 15th can earn an extra GTA$1M bonus just by playing GTA Online this week. Read on for all the details.

Three classic rides hit the Southern San Andreas Super Autos catalog this week in the Karin Futo, Bollokan Prairie and the Imponte Ruiner. And not only do all three have brand new liveries available, but so do the Maibatsu Penumbra, the Declasse Mamba and the Invetero Coquette Classic.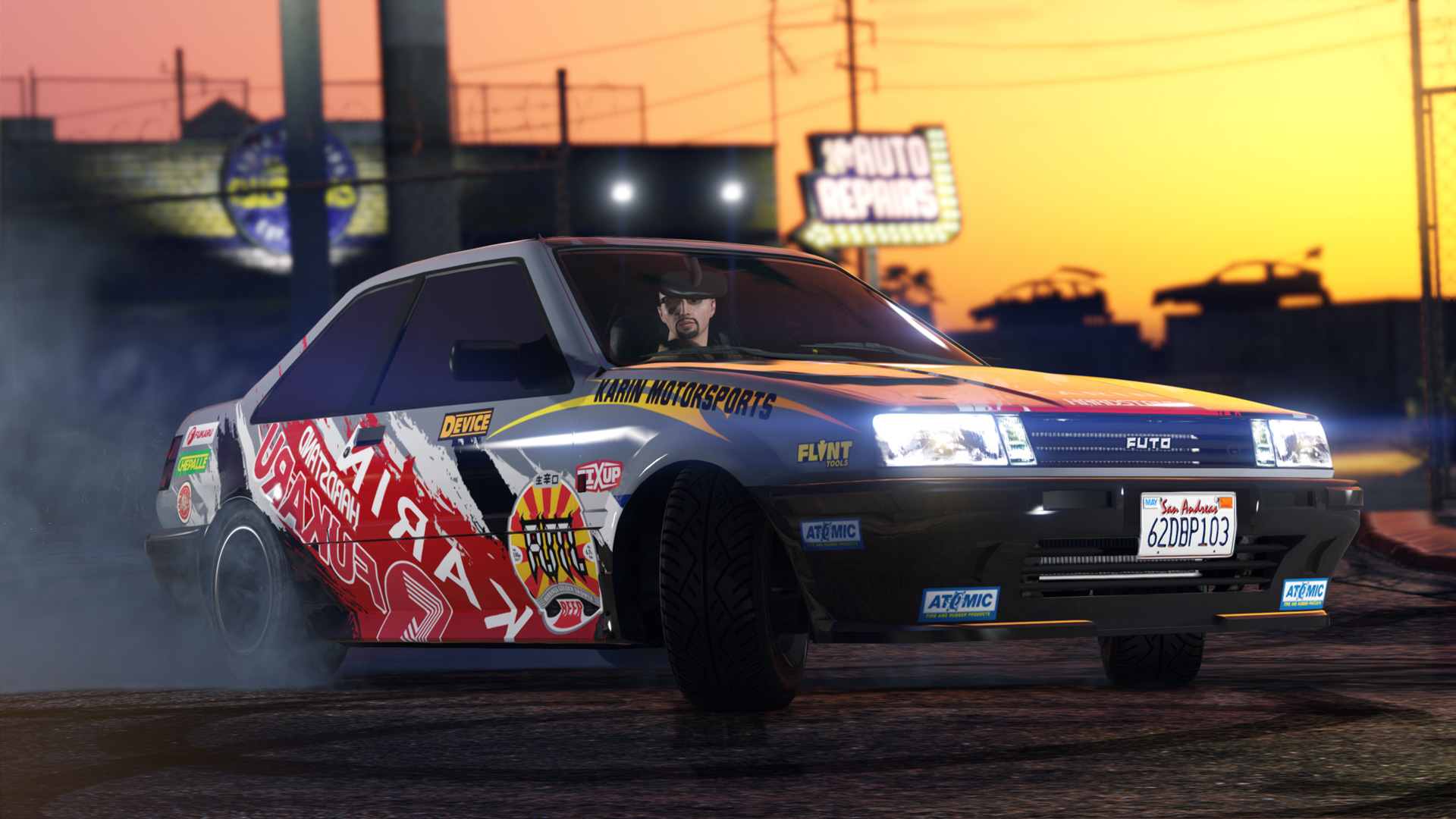 The Karin Futo
A gift to a core demographic that needs nothing more than a lightweight chassis, rear wheel drive and dangerously poor traction to have some good wholesome fun.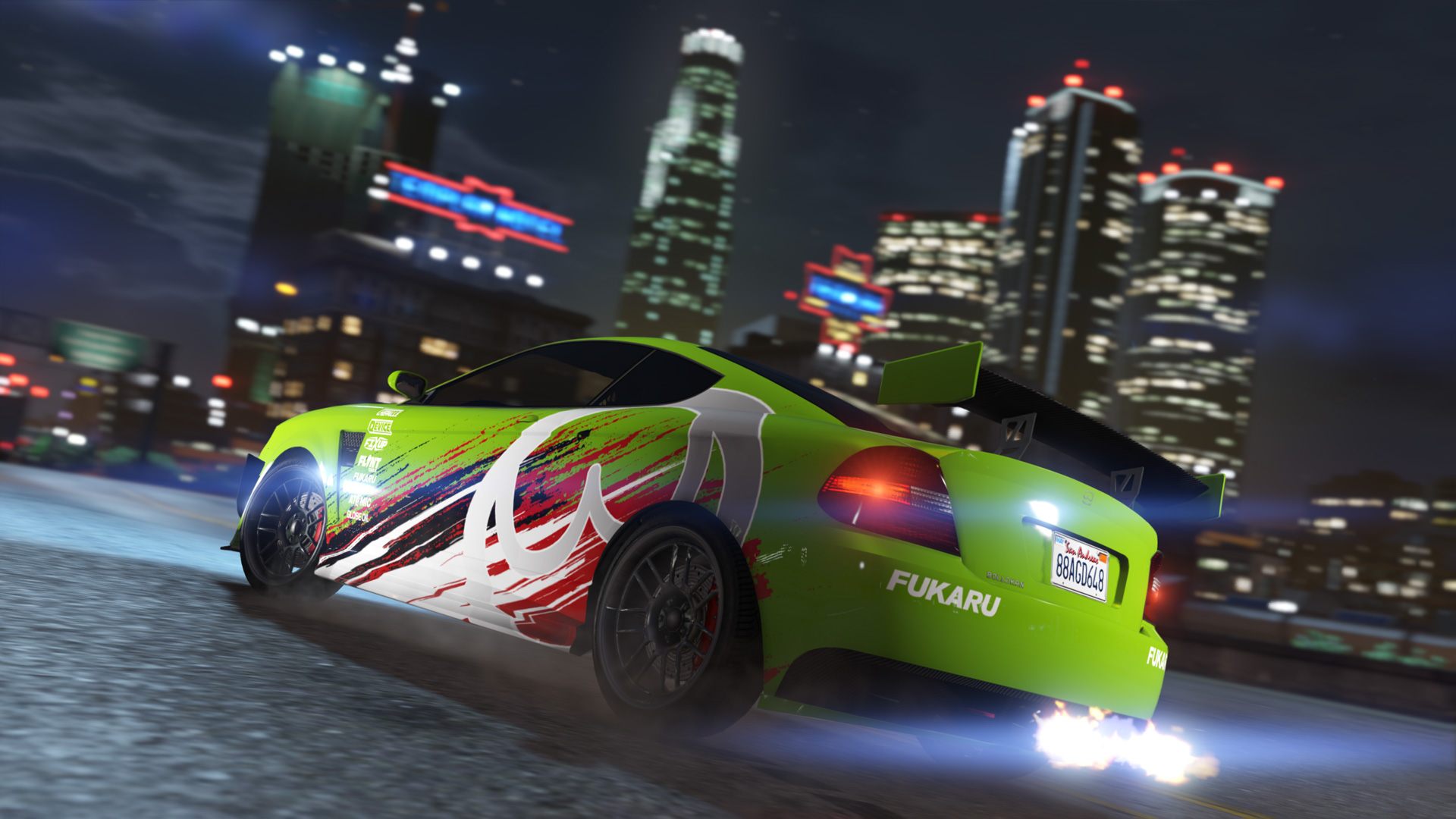 The Bollokan Prairie
Make any road your own personal Autobahn with Bollokan's first and only production car - a compact, 2 seat sedan with more doors than safety features.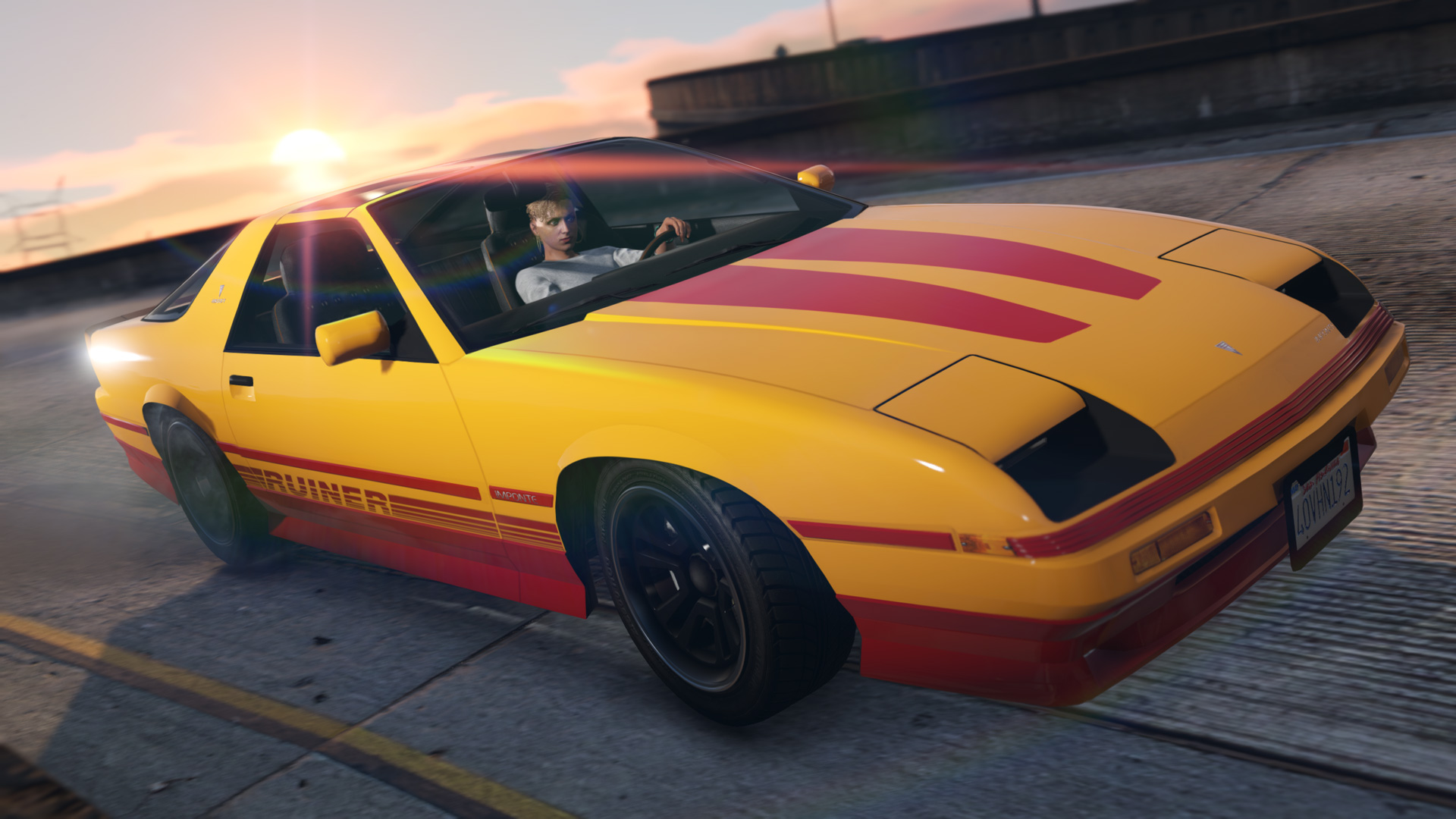 The Imponte Ruiner
What happened in the 80's stays in the 80's. Unless what happened is a little slice of quad-exhaust, side-striped, T-top heaven - in which case break out the big hair and the trickle-down economics, because we're going to town.
GTA$ Gift & Unlock: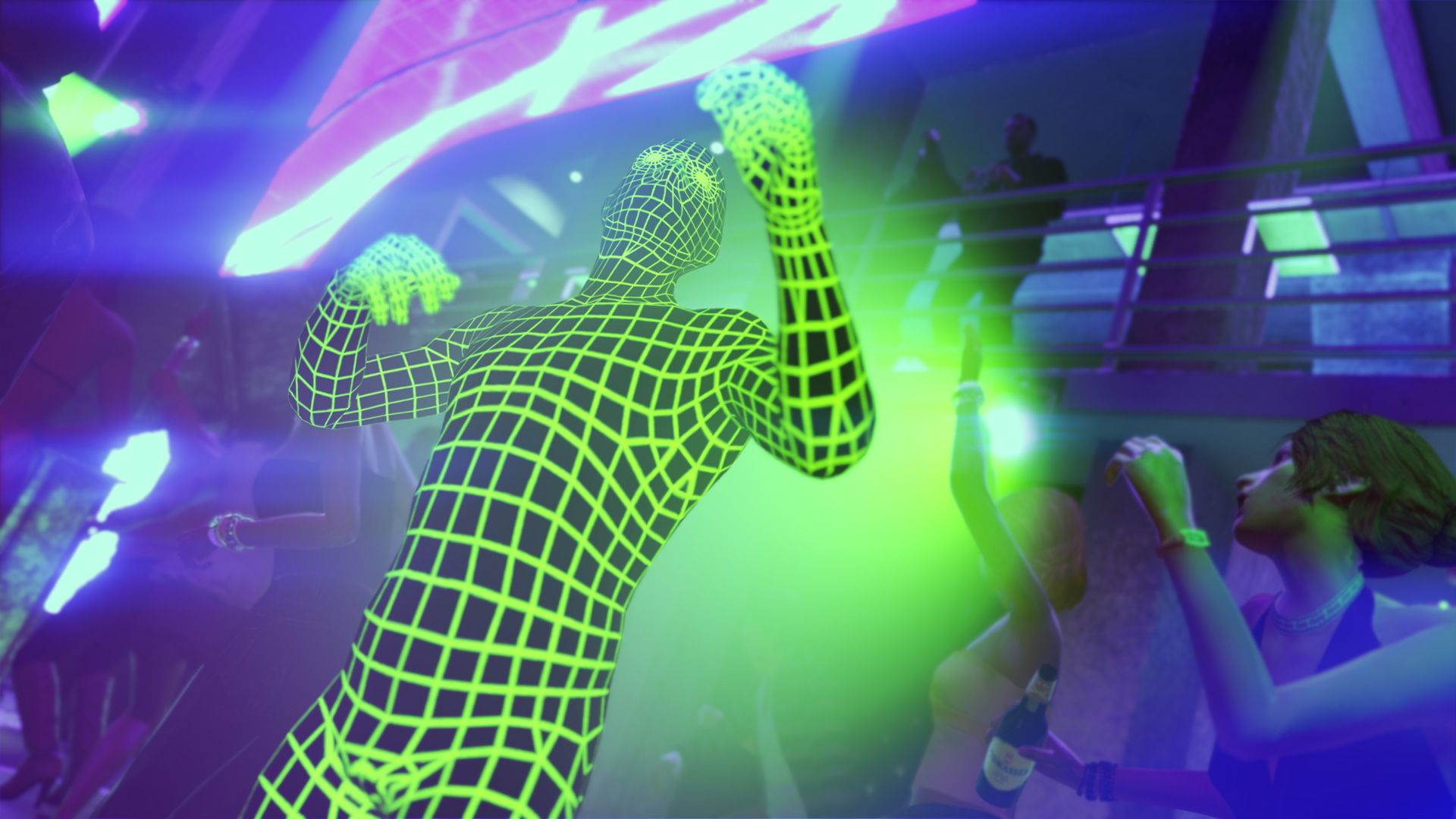 Play GTA Online any time through October 15th to earn GTA$300,000 bonus cash and instantly unlock the Green Wireframe Bodysuit. All GTA$ gifts will be deposited into your Maze Bank account by October 22nd.
Double Reward Opportunities:
The Stone Hatchet and Double-Action Revolver challenges are dishing out double. If you've already completed them, play GTA Online to receive your bonus GTA$250,000 any time this week. If you have yet to uncover them, do it this week and earn GTA$250,000 upon completion plus a bonus GTA$250,000 next week.

Also, through October 15 all four remixed Adversary Modes are doling out Double GTA$ & RP, so jump into any of the following to earn some extra cash:
Hunting Pack (Remix)
Trading Places (Remix)
Running Back (Remix)
Sumo (Remix)
Plus, Nightclub owners benefit from a 2X Boost on Nightclub Income. Just be sure to clean out your wall safe to keep the cash flowing.
Discounts on Choice Vehicles:
Roll up to your next car meet in a freshly minted Vapid Dominator GTX or Dinka Jester Classic with savings of up to 30% off select premium vehicles:
Dinka Jester Classic – 30% off
Ocelot Swinger – 30% off
Festival Bus – 25% off (Buy It Now & Trade Prices)
Vapid Dominator GTX – 30% off
Overflod Autarch – 30% off
Ocelot Pariah – 30% off
Discounts on select Properties, Add-Ons & Aircraft:
Elitás Travel is hosting a blowout sale on its entire catalog - get a taste of the finer things with 35% off high-end aircraft such as the Buckingham Luxor and Swift Deluxe. And take advantage of 25% off Nightclub Add-Ons & Renovations, After Hours clothing and more:
Elitás Travel Aircraft Catalog – 35% off
Nightclub Add-Ons & Renovations – 25% off
Executive Garages – 35% off
10-Car Garages – 35% off
After Hours clothing – 25% off
Red Dead Redemption 2 Pre-Order Bonus:
Players who pre-order any digital edition of Red Dead Redemption 2 from the PlayStation or Microsoft Store by October 15th can jump in GTA Online anytime this week to earn an extra cash bonus of GTA$1,000,000. Any players who have already pre-ordered digital editions of Red Dead Redemption 2 are also eligible to unlock this bonus cash just by playing GTA Online by October 15th. Rewards will be deposited into Maze Bank accounts starting October 16th and no later than October 22nd.