Today Rockstar Games released the new Sumo (Remix) Adversary Mode along with new GTA$ & RP Bonuses, Unlocks, Discounts and more. Keep reading below for all the details...
You may have declared yourself king of the ring in the classic Adversary Mode Sumo, but if you were thinking you could slip back into your old habits, think again. It's time to brush off your territorial instincts in Sumo (Remix), now available to play in GTA Online. The safe zone is still your only way to avoid going up in flames, but this time it moves whenever the timer runs out, shrinking each time, and large pieces of the track may or may not disappear at random. This is carnage 2.0.

Step into any of the 7 brand new custom designed Sumo (Remix) arenas now through October 15th to earn Double GTA$ & RP.
In addition to double rewards for Sumo (Remix), Terrorbyte Client Jobs and Business Battles continue to pay out Double GTA$ & RP through October 8th.
Play to unlock: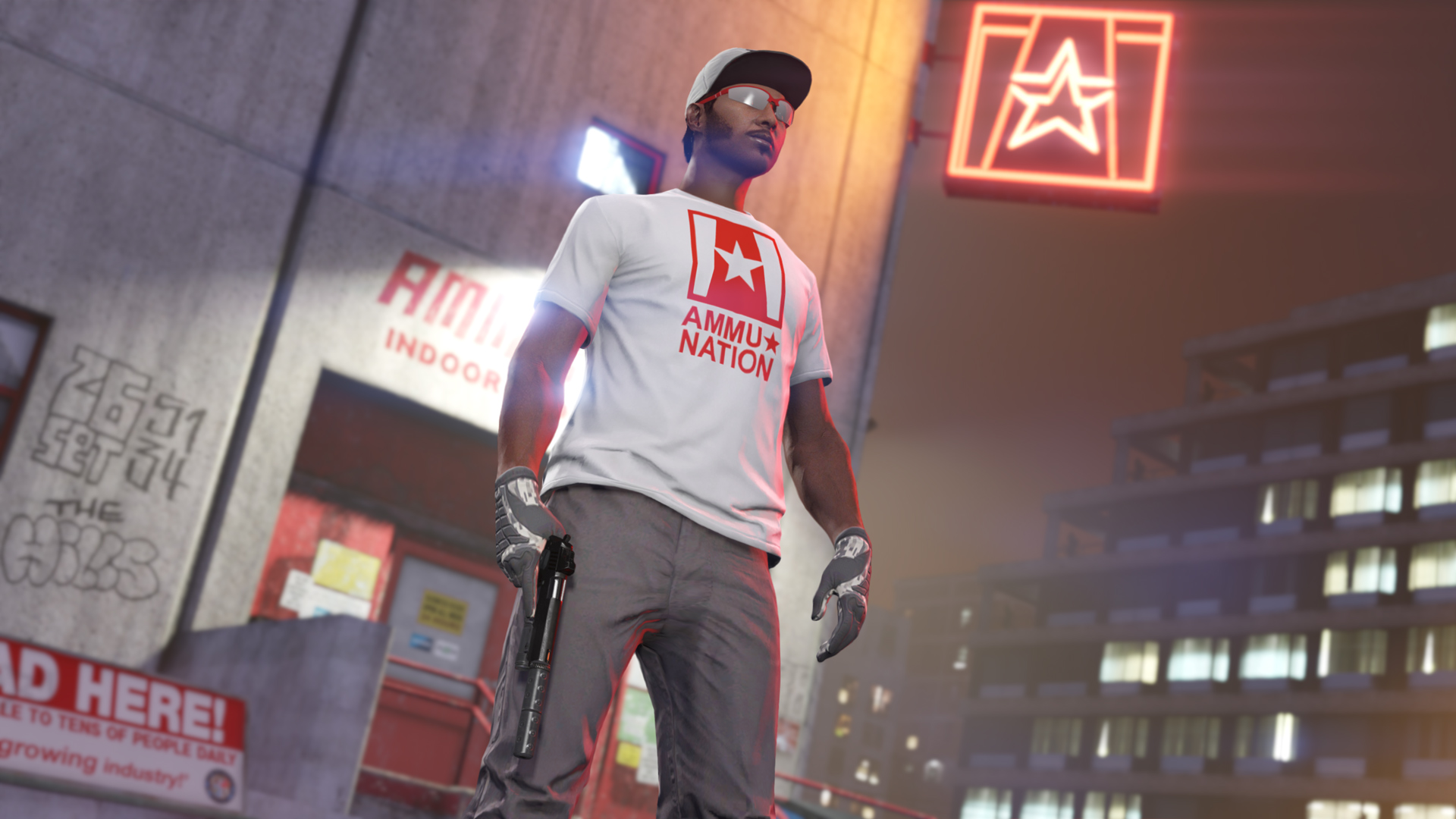 The White Ammu-Nation T-Shirt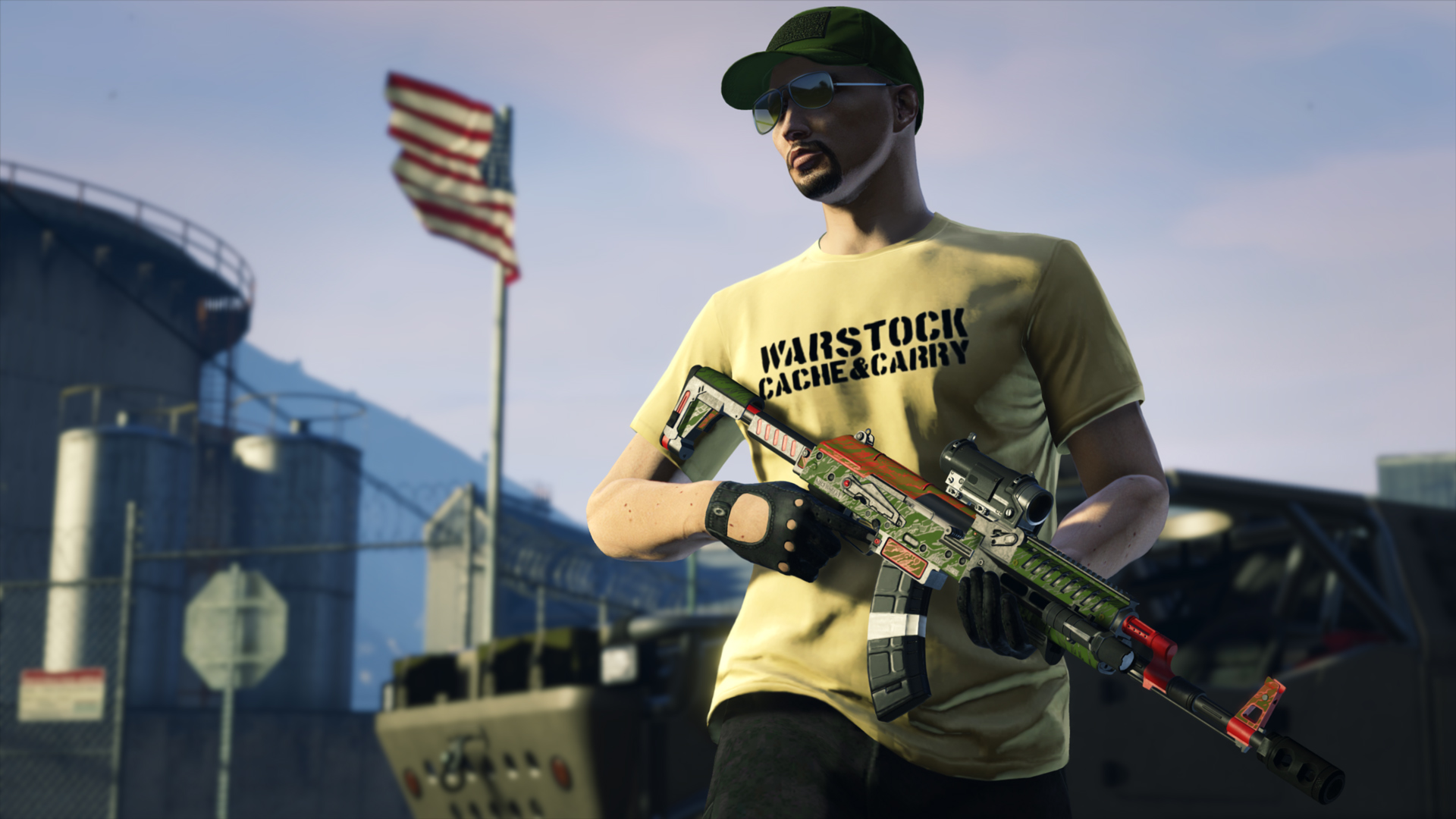 The Yellow Warstock T-Shirt
Jump into GTA Online any time this week and declare your love for high grade weaponry and militarized vehicles by unlocking the White Ammu-Nation & Yellow Warstock T-Shirts.
Discounts on select high-end vehicles & aircraft:
Nagasaki Shotaro – 40% off
Ocelot Penetrator – 40% off
Pegassi Infernus Classic – 40% off
Ocelot Stromberg – 30% off
Overflod Entity XXR – 30% off
Coil Raiden – 30% off
Vapid Flash GT – 30% off
Vapid Caracara – 30% off
BF Ramp Buggy – 40% off
JoBuilt Phantom Wedge – 40% off
HVY Menacer – 25% off
Bravado Half-Track – 40% off
HVY Chernobog – 30% off
Mobile Operations Center – 30% off
V-65 Molotok – 40% off
RM-10 Bombushka – 40% off
FH-1 Hunter – 40% off
Mammoth Thruster – 30% off
Mammoth Avenger – 30% off
For vehicles with dual pricing options, discount applies to both Buy It Now & Trade Prices.
Discounts on select properties & add-ons:
Nightclubs – 25% off
Hangars – 40% off
Hangar Workshop – 40% off
Bunkers – 40% off
Offices – 50% off
Office Garage – 30% off
Biker Clubhouses – 50% off
Discounts on select clothing & tattoos:
Smuggler's Run Clothing – 30% off
Doomsday Heist Clothing – 30% off
Import/Export Tattoos – 30% off
Bikers Tattoos – 30% off