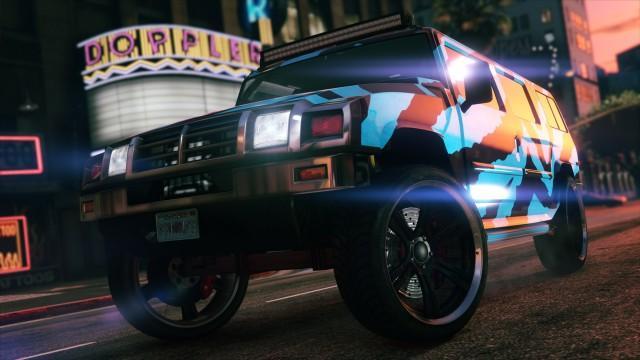 Today Rockstar Games released the Mammoth Patriot and Chariot Romero Hearse available for purchase at Southern San Andreas Super Autos in GTA Online. Plus, new Log In Unlocks, Nightclub Discounts and more...
The original and best way to invite the loathing of every smug-faced, tree hugging Dilettante driver on the interstate, the Mammoth Patriot is three tons of solid, lane-straddling liberty coming straight out of the days when you could still afford a tank of gas. For the first time in GTA Online, this iconic American hunk of steel is now available for purchase from Southern San Andreas Super Autos along with a bevy of new mod options at your local LS Customs.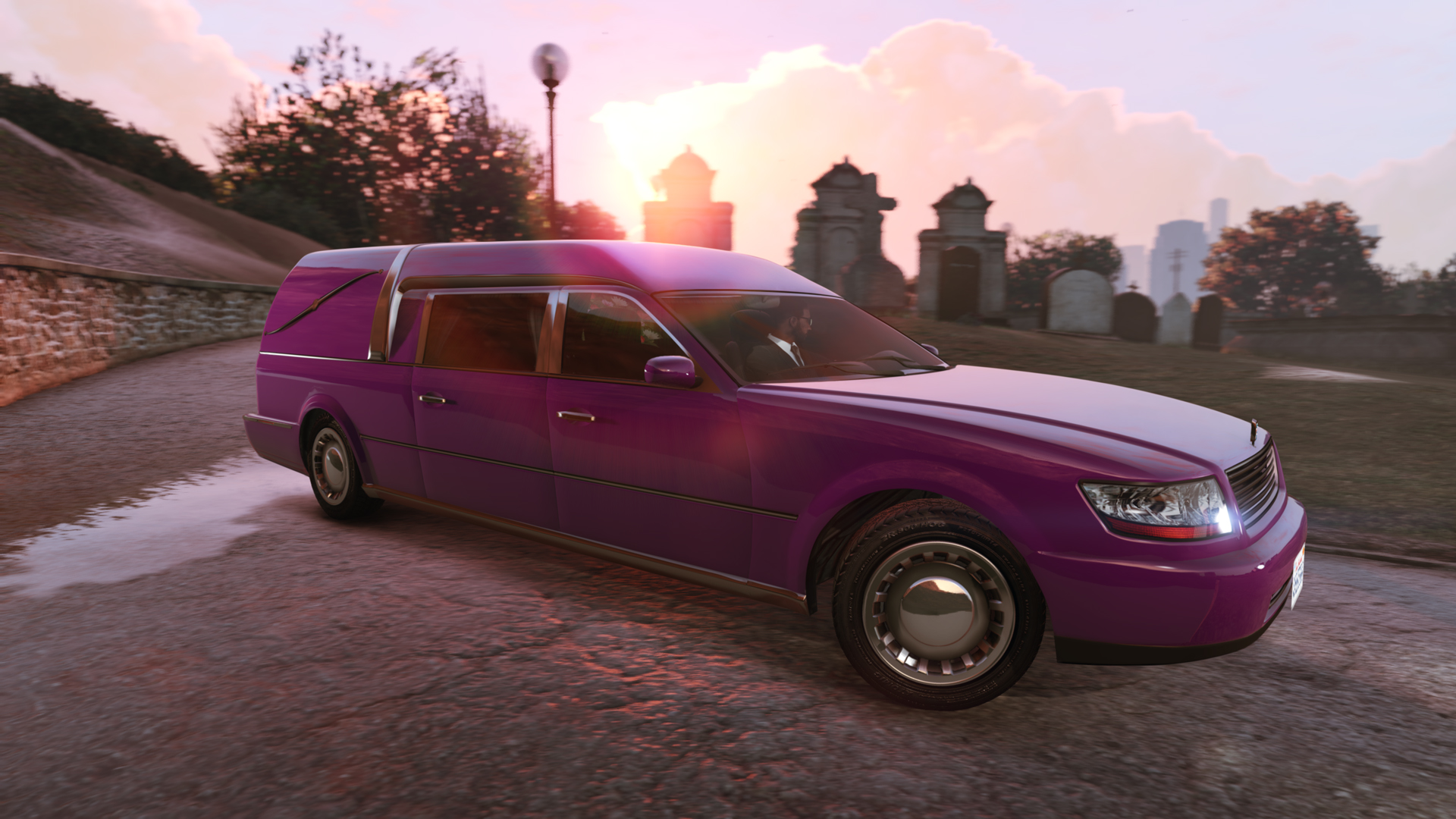 If you're looking to make a serious first impression, silently cruising up in a Chariot Romero Hearse is tough to beat. That used to mean beg, borrow or steal - but no matter how hard you tried, you could never seem to get rid of that lingering second-hand hearse odor. Now you can buy your very own corpse-transport - complete with that new car smell - from Southern San Andreas Super Autos.
Log in to GTA Online any time this week to unlock: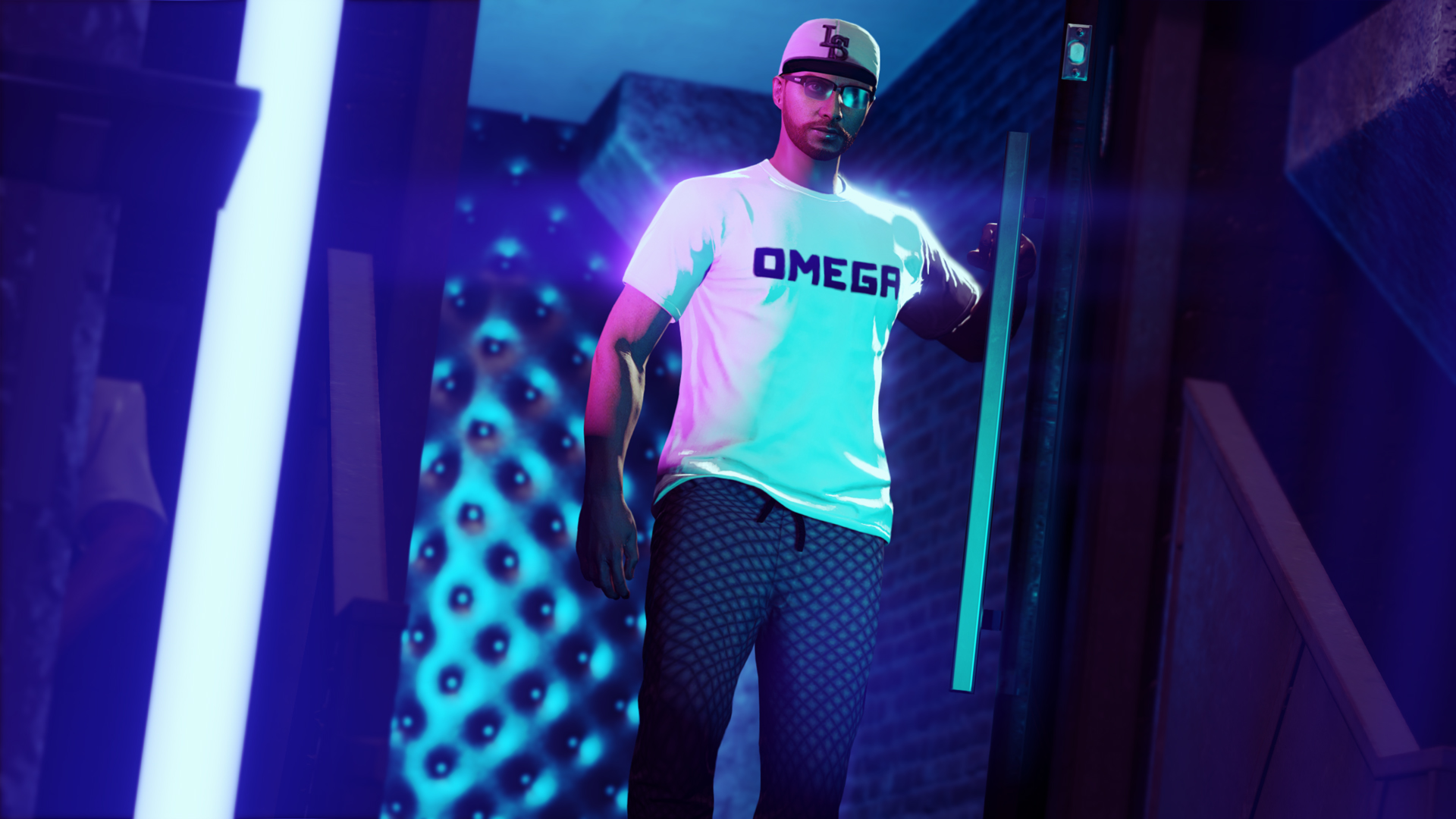 The Omega T-Shirt
GTA$ & RP Bonuses and more:
Business is a dog-eat-dog war - and the stakes are being doubled this week for CEOs, VIPs and MC Presidents alike. Wipe out the competition in any Freemode Business Battle to receive Double GTA$ & RP for successful delivery of goods.

With 25% off Champagne at the bar this week, punters are sticking around all night with Nightclub Popularity levels sustaining themselves for twice as long before decreasing - meaning your wall safe stays racking up cash while you're out of office.

And as players continue to score Double GTA$ & RP in Running Back (Remix) through October 1st, Terrorbyte Client Jobs are also paying out Double GTA$ & RP for the same period.
Nightclub & Business Discounts:
Nightclubs, Add-Ons & Renovations - 25% off
Nightclub & Warehouse Upgrades - 25% off
Nightclub Warehouse Technicians - 25% off
Hangars – 50% off
Gunrunning Resupplies - 50% off
After Hours Clothing - 25% off
Discounts on Select Aircraft & Vehicles:
B-11 Strikeforce – 25% off
Mammoth Tula – 40% off
Buckingham Pyro – 40% off
P-996 Lazer – 40% off
Pfister Comet SR – 30% off
Overflod Tyrant – 30% off
Truffade Nero – 35% off
HVY APC – 40% off
For vehicles with dual pricing options, discount applies to both Buy It Now & Trade Prices.