Today Rockstar Games released the new Running Back (Remix) Adversary Mode in GTA Online, also adding new Business Bonuses, Livery Unlocks, Discounts and more. Keep reading below for all the details...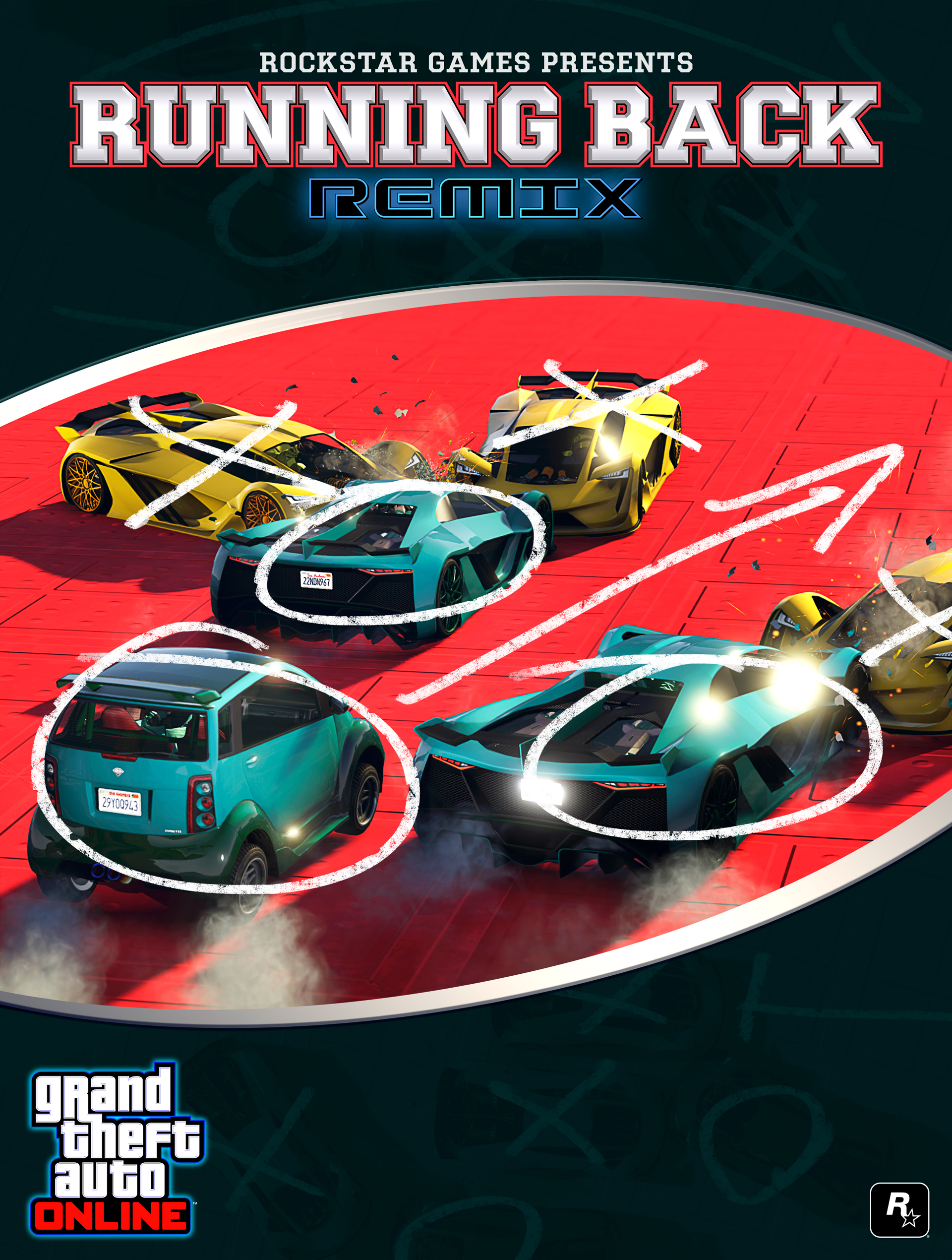 With football season in full swing, the Adversary Mode starring the undersized Panto that dared to dream big is back. The main goal of reaching the end zone is still the same in Running Back (Remix), but now the pocket-sized hatchback Runner is both flanked and opposed by an upgraded fleet of 5-star recruits in Tezeracts. This new gridiron clash is built specially to maximize the carnage and competition.

Tackle any of the 7 new Running Back (Remix) tracks and score Double GTA$ & RP now through October 1st.
Log in to GTA Online any time through September 24th to unlock: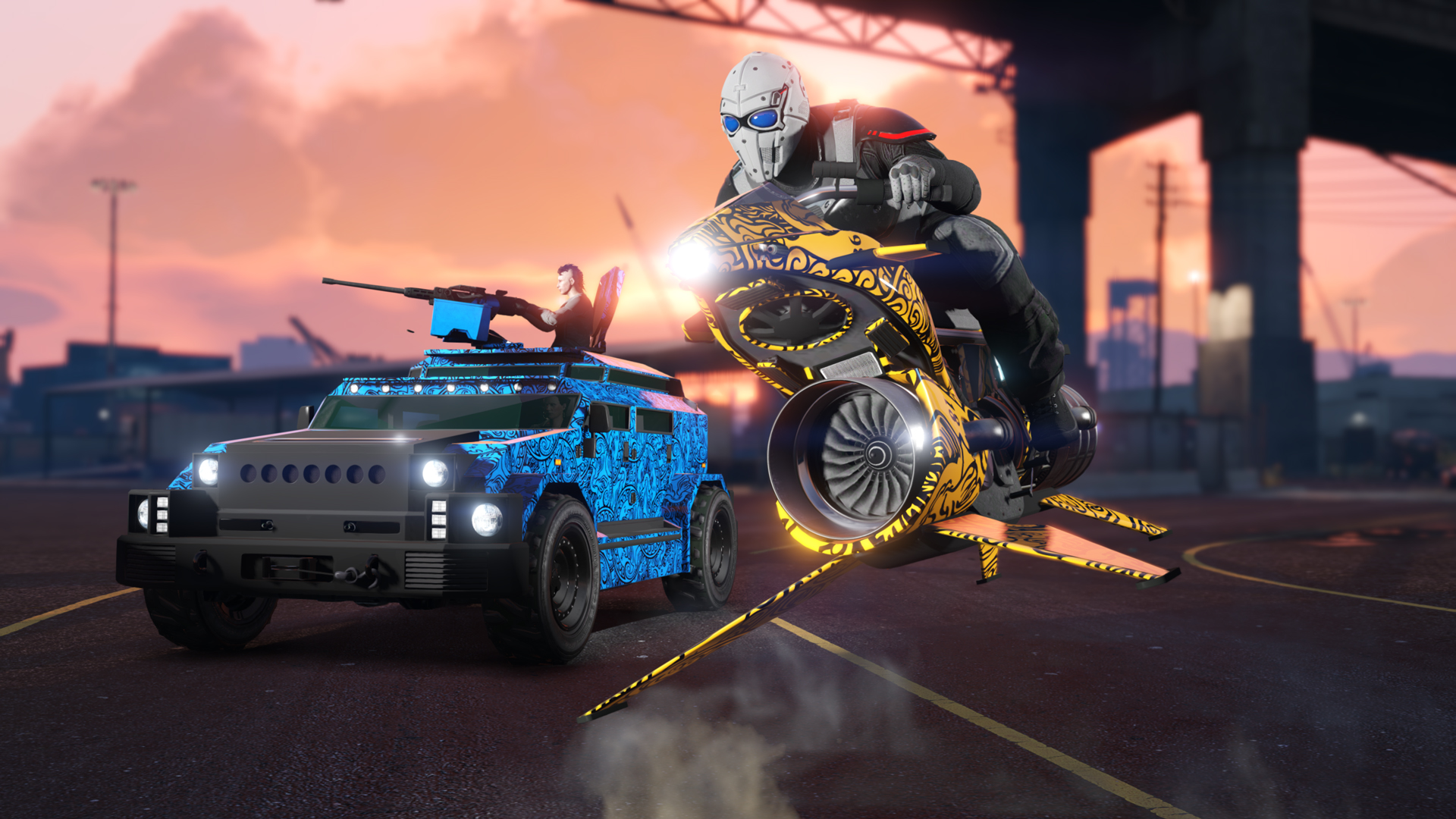 The Santo Capra Coins Livery
Bonuses:
In addition to Double GTA$ & RP on Running Back (Remix), Nightclub owners see a 2X Boost on Nightclub Popularity gained from players dancing at their venue through September 24th.

Plus, if you're looking to negotiate a few illicit trade deals this week, stock up by taking advantage of a 25% speed boost to both Nightclub Warehouse & Biker Business production.
Discounts:
This week, vehicle retailers across San Andreas are offering heavy discounts on everything from the rocket-propelled Declasse Scramjet to the covert Buckingham Akula, and Maze Bank Foreclosures is also getting in on the action offering up to 40% off select business properties:
Warstock Cache & Carry:
Declasse Scramjet – 30% off
Buckingham Akula – 40% off
TM-02 Khanjali – 40% off
Mobile Operations Center Cabs – 40% off
Mammoth Avenger – 40% off
HVY Insurgent Pick-Up – 40% off
Legendary Motorsport:
Pegassi Zentorno – 40% off
Pegassi Tempesta – 40% off
Southern San Andreas Super Autos:
Karin Armored Kuruma – 40% off
Ubermacht Sentinel Classic – 30% off
Maze Bank Foreclosures:
Facilities – 30% off
Hangars – 30% off
Bunkers – 30% off
Special Cargo Warehouses – 40% off
Biker Businesses – 40% off
For vehicles with dual pricing options, discount applies to both Buy It Now & Trade Prices.