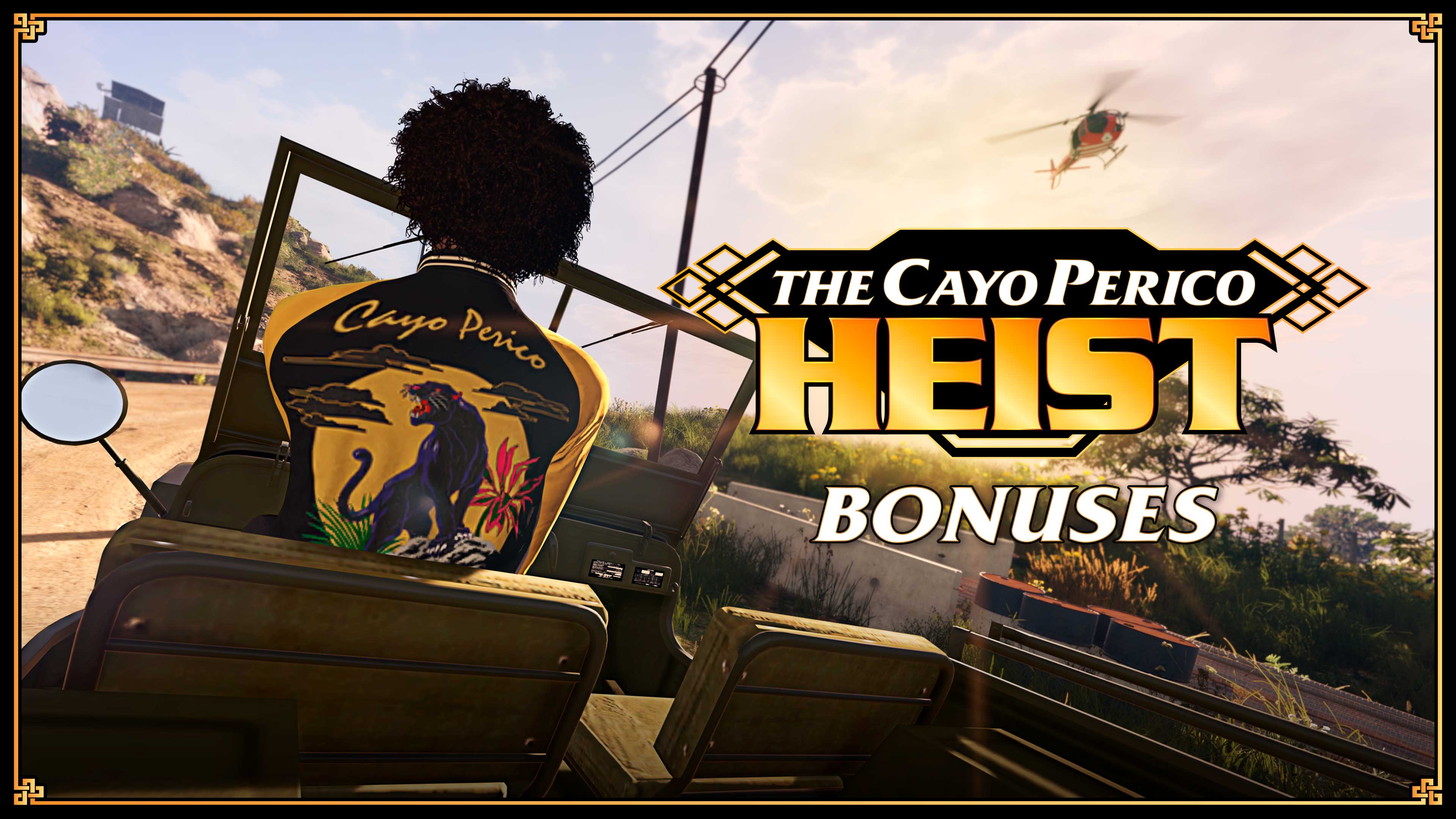 Several bonuses have been announced by Rockstar and they are bounded with The Cayo Perico Heist Update! They include a free Dinka Veto Classic for everyone, new clothing awards, a special jacket for those who participated in last month's Community Heist Challenge and so much more.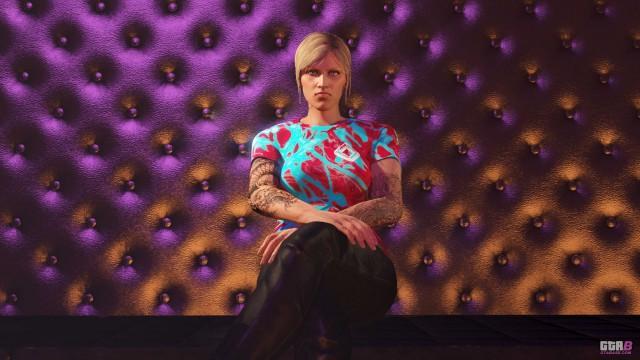 From today through January 14th, everyone who progresses through The Cayo Perico Heist, from scoping to taking down the score, will receive special clothing items along the way.
Those who complete a Cayo Perico Scoping Mission will receive a rare Manor Tie-dye Tee. Completing any Prep Mission for the Cayo Perico Heist, meanwhile, will make you unlock the rare Rockstar Gray Pattern Tee, and completing the Cayo Perico Heist finale before the deadline will land you the highly coveted Panther Tour Jacket.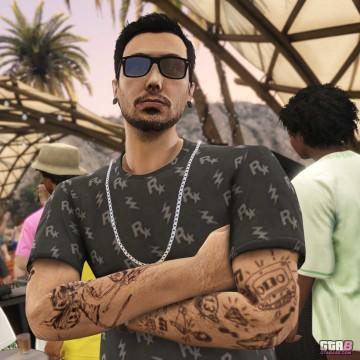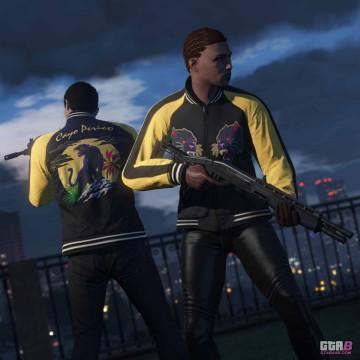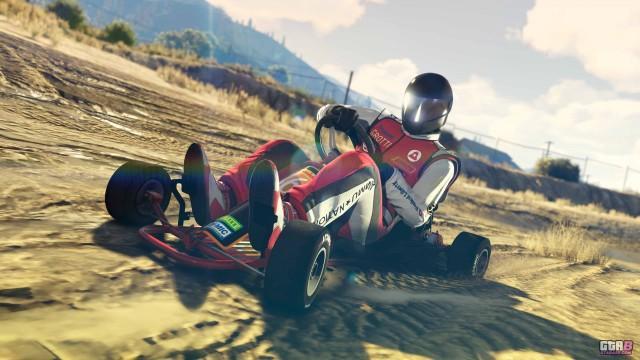 Thanks to the GTA Online community coming together to complete The Heist Challenge last month, all GTA Online players who play between December 18th and 20th can claim the new Dinka Veto Classic for free and to keep. Be sure to pick up the Veto Classic this weekend before it goes up for sale on December 21st.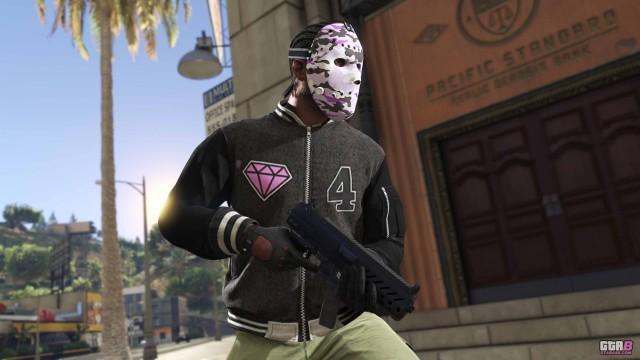 And if you completed a Heist to help put the GTA Online community over the GTA$100 Billion mark during November's Heist Challenge, you will receive the Panther Varsity Jacket.
New Podium Vehicle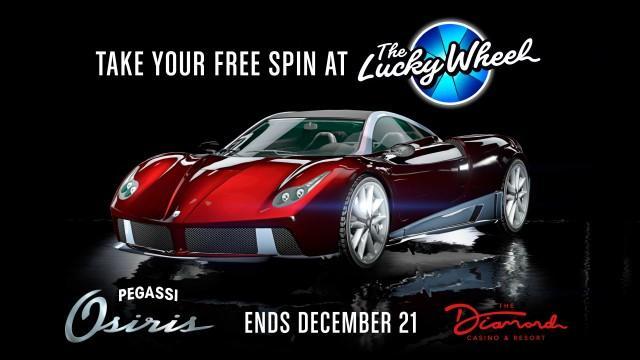 This week's top reward at the Diamond Casino & Resort is the Pegassi Osiris.
Discounted Content In-Game
35% Off
Prime Gaming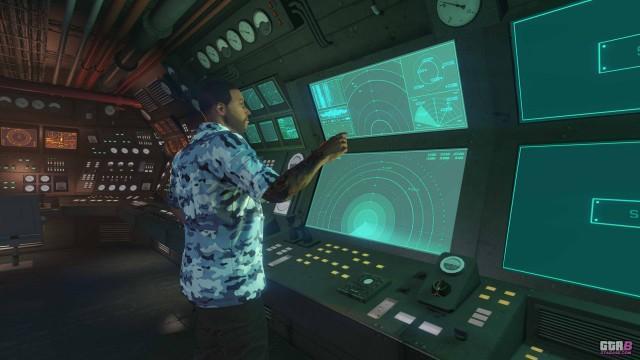 GTA Online players who successfully connected their Rockstar Games Social Club account with Prime Gaming by December 13th will get free access to the Kosatka Submarine's Sonar Station, along with GTA$200K just for playing any time this week. Any Prime Gaming members in good standing who do buy the Sonar Station at full price will be given a 100% rebate within 72 hours after purchasing it.
In addition, Prime Gaming members receive exclusive discounts: this week it's 70% off of the Benefactor Krieger and 80% off the Pegassi Tezeract.