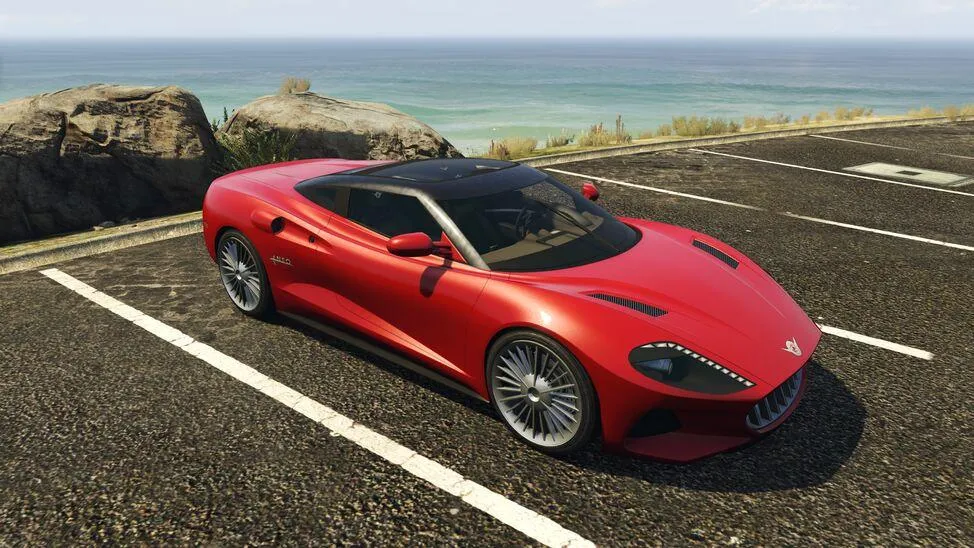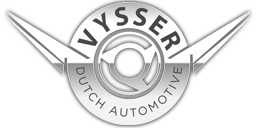 The Vysser Neo is a Sports Car featured in GTA Online, added to the game as part of the 1.48 Diamond Casino & Resort update on August 1, 2019.
How to get the Neo in GTA Online:
While it could be obtained in the past, the Neo has been removed from the in-game websites in June 2023, and currently it can no longer be purchased in GTA Online. Its price was $1,875,000.
However, on PS5 & Xbox Series X|S you can still get the Neo from other players at the LS Car Meet, where it's possible to buy a copy of someone else's vehicle.
Rockstar also mentioned that the removed vehicles "would be made available via events showrooms, The Lucky Wheel, and other places".
The Neo can be stored in any of your Properties/Garages as a Personal Vehicle. It can be customized at Los Santos Customs. You can also modify it in a Vehicle Workshop inside one of your owned properties.
Once acquired, you can request the delivery of the Neo from the Mechanic.
Vysser

Neo in Real Life:

The design of the Vysser Neo is based on a real life Spyker C8 Aileron, Maserati 3200 GT.
Vysser

Neo Top Speed:

The actual top speed of the Neo in GTA V is 125.75 mph (202.37 km/h) when it's fully upgraded, as it's been accurately tested in-game by Broughy1322.
Can you sell the Neo in GTA Online?
Yes, you can sell the Neo at Los Santos Customs for a resale price of $1,125,000 (60% of the original purchase), plus 50% of the value of your upgrades.
Neo: GTA V Vehicle Info
Vehicle Class

Sports

Manufacturer

Vysser

Vehicle Features

Has Liveries

Acquisition

Currently unavailable

GTA Online Price

$1,875,000

Storage Location

Garage (Personal Vehicle)

Delivery Method

Mechanic

Modifications

Los Santos Customs

Sell Price (Resale)

$1,125,000 ($1,325,713 when fully upgraded)

Race Availability

Can be used in Races

Top Speed - Game Files

99.95 mph (160.85 km/h)

Based on (Real Life)

Spyker C8 Aileron, Maserati 3200 GT
Seats

2

Mass / Weight

1,390

KG

Drive Train

AWD

Gears

6
Neo: GTA V Performance
The below Top Speed & Lap Time have been accurately tested by
Broughy
.
Top Speed - Real

125.75 mph (202.37 km/h)

Lap Time

1:00.996

Bulletproof

No

Explosive Resistance

Amount of explosives required to destroy the Neo, with 100% armor, and occupied by a player:

| Explosive Weapon | Amount |
| --- | --- |
| Homing Launcher / Oppressor Missiles / Jet Missiles | 1 |
| RPG / Grenades / Sticky Bomb / MOC Cannon | 1 |
| Explosive Rounds (Heavy Sniper Mk II) | 2 |
| Tank Cannon (Rhino / APC) | 1 |
| Anti-Aircraft Trailer Dual 20mm Flak | 1 |
Neo: GTA V Statistics
Speed

86.30

Acceleration

96.75

Braking

40.00

Handling

79.39

Overall

75.61
Note: The above statistics are coming from the Rockstar official website.
Neo Description:
Vysser are the kind of small, artisanal manufacturer who are prepared to think outside the box. The design blueprints for the Neo drew their inspiration from the aerodynamics of a diving falcon, the composure of a ballet dancer, the curve of a suggestively raised eyebrow, and the assertiveness of a cluster bomb. This is the kind of pedigree you need.
Neo: GTA V Appearances
Release Date

August 1, 2019

DLC / Title Update

1.48 Diamond Casino & Resort

Game Edition

GTA Online

Platforms

PC

PlayStation 4

Xbox One
Model ID

neo

Neo: Vehicle Customization

Total Cost to Fully Upgrade in GTA Online

$401,425

Modification
GTA Online Price
Armor

No Armor

$1,000

Armor Upgrade 20%

$7,500

Armor Upgrade 40%

$12,000

Armor Upgrade 60%

$20,000

Armor Upgrade 80%

$35,000

Armor Upgrade 100%

$50,000

Brakes

Stock Brakes

$1,000

Street Brakes

$20,000

Sport Brakes

$27,000

Race Brakes

$35,000

Bumpers > Front Bumpers

Stock Front Bumper

$2,200

Custom Splitter

$4,600

Rigded Splitter

$7,400

Street Splitter

$11,700

Sport Splitter

$14,500

Painted Performance Splitter

$14,700

Carbon Performance Splitter

$14,900

Painted Race Splitter

$15,100

Carbon Race Splitter

$15,300

Bumpers > Rear Bumpers

Stock Rear Bumper

$2,200

Painted Accent

$4,600

Secondary Painted Accent

$7,400

Custom Diffuser

$11,700

Engine > Air Filters

Stock Air Filter

$700

Dual Filter Blower

$1,100

Large Filter Blower

$1,350

Painted V8

$1,500

Mk1 Painted V8

$2,750

Mk2 Painted V8

$3,600

Secondary Painted V8

$4,900

Mk1 Secondary Painted V8

$5,800

Mk2 Secondary Painted V8

$7,000

Engine > Engine Tunes

EMS Upgrade, Level 1

$9,000

EMS Upgrade, Level 2

$12,500

EMS Upgrade, Level 3

$18,000

EMS Upgrade, Level 4

$33,500

Exhaust

Stock Exhaust

$260

Painted Bulb Exhaust

$750

Sectioned Exhaust

$1,800

Infinity Exhaust

$3,000

Titanium Infinity Exhaust

$9,550

Aluminum Infinity Exhaust

$9,750

Expansive Exhaust

$10,500

Bolstered Exhaust

$12,000

Big Bore Exhaust

$13,750

Triple Painted Cover Exhaust

$14,625

Dual Channel Aperture Exhaust

$15,500

Quad Stack Exhaust

$16,475

Chrome Quadrant Exhaust

$17,250

Octa Exhaust Set

$18,125

Explosives

Ignition Bomb

$5,000

Remote Bomb

$7,500

Grilles

Stock Grille

$200

Custom Chrome Grille

$750

Custom Carbon Grille

$1,340

Roadster Grille

$1,650

Carbon Roadster Grille

$3,000

Performance Grille

$3,200

Carbon Performance Grille

$3,650

Shark Grille

$4,100

Carbon Shark Grille

$4,550

Grinder Grille

$5,000

Carbon Grinder Grille

$5,350

Vysser Grille

$5,700

Carbon Vysser Grille

$6,050

Hood

Stock Hood

$1,600

Stripped Hood

$3,000

Carbon Stripped Hood

$5,000

Hexa Vented Hood

$8,000

Carbon Hexa Vented Hood

$9,600

Sports Hood

$11,000

Inset Hood

$11,600

Performance Hood

$12,000

Hood Ducts

$12,400

Rally Spec Hood

$12,400

Carbon Rally Spec Hood

$12,500

Hood Catches

None

$300

Classic Hood Latches

$900

Modern Hood Latches

$1,500

Horns
See the full list of the available Horns options »
Lights > Headlights

Stock Lights

$600

Xenon Lights

$7,500

Lights > Neon Kits
See the full list of the available Neon Kits options »
Livery

None

$11,400

Black Stripes

$18,240

Red Abstraction

$19,380

Gold Abstraction

$20,520

Vysser Stripes

$21,660

Fukaru Crowex

$22,800

Track Day

$23,370

Alt Track Day

$23,939

Two Tone Augury

$24,510

Dutch Motor Market

$25,080

Neon 52

$25,650

Plates

Blue on White 1

$200

Blue on White 2

$200

Blue on White 3

$200

Yellow on Blue

$300

Yellow on Black

$600

Respray
See the full list of the available Respray options »
Roof

Stock Roof

$200

Vortex Generators

$700

Painted Vortex Generators

$1,150

Secondary Vortex Generators

$1,600

Carbon Vortex Generators

$1,950

Roof Wedges

$2,400

Racing Roof Kit

$2,500

Skirts

Stock Skirts

$2,500

Painted Skirt

$5,500

Secondary Painted Skirt

$8,000

Carbon GT Skirt

$10,500

Carbon GT Aero Skirt

$14,000

Spoilers

None

$6,000

Low Level Spoiler

$7,050

Tuner Spoiler

$10,000

Sports Spoiler

$13,000

Street Spoiler

$14,000

Aero Spoiler

$16,000

Quadded Aero Spoiler

$16,500

Drag Spoiler

$17,000

GT Spoiler

$17,500

XL GT Spoiler

$18,000

Transmission

Stock Transmission

$1,000

Street Transmission

$29,500

Sports Transmission

$32,500

Race Transmission

$40,000

Super Transmission

$50,000

Turbo

None

$5,000

Turbo Tuning

$50,000

Wheels > Wheel Type
See the full list of the available Wheel Types options »
Wheels > Wheel Color
See the full list of the available Wheel Colors options »
Wheels > Tire Design

Stock Tires

$200

Custom Tires

$5,000

Wheels > Tire Enhancements

Standard Tires

$200

Bulletproof Tires

$25,000 (Rank 20)

Low Grip Tires

$500 (at LS Car Meet)

Wheels > Tire Smoke
See the full list of the available Tire Smoke options »
Windows

None

$500

Light Smoke

$1,500

Dark Smoke

$3,500

Limo

$5,000
Neo: GTA V Screenshots
Neo: Custom Paint Jobs
Artworks & Promotional Posters
Neo Video