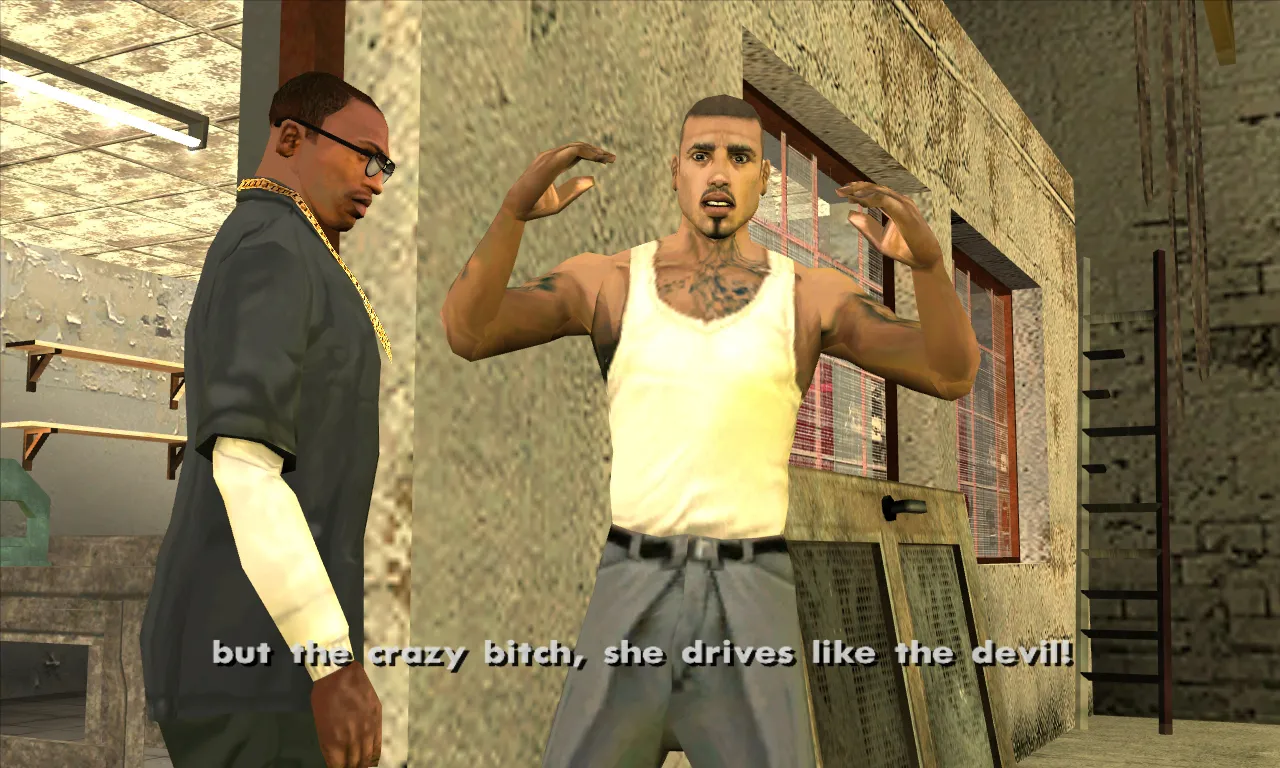 Puncture Wounds is an optional story mission in GTA San Andreas, given by Cesar Vialpando and Wang Cars .
It's the 64° GTA San Andreas mission in chronological order, and it takes place in San Fierro.
This is an optional mission, but it is required for 100% completion of the game.
Carl uses stingers to steal a car.
Puncture Wounds: Mission Objectives
Get in the car. This car has been modded to use stingers.
Burst the tires of the target car using stingers.
You only have 3 stingers available.
Get in the car.
Get the car back to the garage.
Puncture Wounds: Mission Info
Rewards

$5,000; Stratum spawns at Wang Cars; Wang Cars showroom as an asset; Respect +

Featuring

Remington Stratum Tampa Cesar Vialpando Dwaine Jethro Doherty Garage
Puncture Wounds: Video Walkthrough
Original Game Walkthrough (PS2, Xbox, PC):
The Definitive Edition Remaster Walkthrough: